When it comes to engineering off-road marvels, Rebel Off Road is no stranger to the art of transforming rugged machines into exceptional trailblazers. The recent unveiling of their custom Jeep Wrangler JLU is a testament to the company's expertise in redefining off-road prowess. With a staggering array of upgrades and modifications, this awe-inspiring creation is set to raise the bar in the world of off-roading. Let's delve into the intricate details of this exceptional build, guaranteed to leave you breathless.
Engine and Drivetrain
At the heart of this monstrous build is the Bruiser Conversions 2018+ JL 6.6L 500HP LX3 engine, coupled with an 8HP75 transmission. This potent combination provides the Jeep with an incredible boost in power and torque, ensuring that this off-roader can tackle any obstacle it encounters.
Rebel Off Road opted for the CURRIE EXTREME 60 High Pinion axles, featuring an Elocker and 4.88 gears. These heavy-duty axles are designed to handle the increased power output while providing greater ground clearance, an essential aspect for serious off-roading enthusiasts. The 1350 Adams Driveshafts - Custom Length further enhances the drivetrain's durability and performance.
Suspension and Steering
To ensure a smooth ride over the roughest terrain, the Wrangler JLU has been fitted with a TeraFlex IR Long Arm suspension system with brackets, along with TeraFlex front and rear track bars. This setup provides improved articulation and stability, making it perfect for tackling challenging off-road conditions.
Taking the suspension setup a step further, Rebel Off Road has implemented their DSS Kit for both front and rear coilover conversion systems. The front coilover conversion features KING 2.5 12" stroke coilovers with proprietary valving and spring rates, while the rear coilover conversion boasts KING 2.5 14" stroke coilovers, also with custom valving and spring rates. Additionally, the KING Triple Bypass 2.5 12" stroke shocks with proprietary valving and tube locations enhance the vehicle's damping capabilities, ensuring maximum off-road performance.
Rebel Off Road also incorporated their RECON rear weld-in bumpstop mounts and RECON KING air bumpstop 2.0 4" to provide excellent shock absorption and prevent suspension damage during aggressive off-roading adventures. All the installed KING shocks are equipped with compression adjusters, offering fine-tuned control over the suspension system's performance.
Wheels, Tires, and Additional Upgrades
The custom Jeep Wrangler JLU is outfitted with robust Nitto M/T 40" tires, which provide exceptional traction and performance on various terrains. These massive tires are mounted on KMC Tank Beadlock 17" wheels, ensuring superior grip and preventing tire separation from the wheel when aired down for off-road excursions.
TeraFlex's heavy-duty hinge and carrier system is installed to support the oversized spare tire, providing additional reinforcement and ensuring the rear door can withstand the extra weight. To further enhance the Jeep's underbody protection, Next Venture JLU underbelly skids have been added. These skid plates shield vital components from damage during off-roading, offering peace of mind while tackling even the most challenging trails.
Contact us today to schedule a consultation with one of our build specialists. We can't wait to see what we can create together!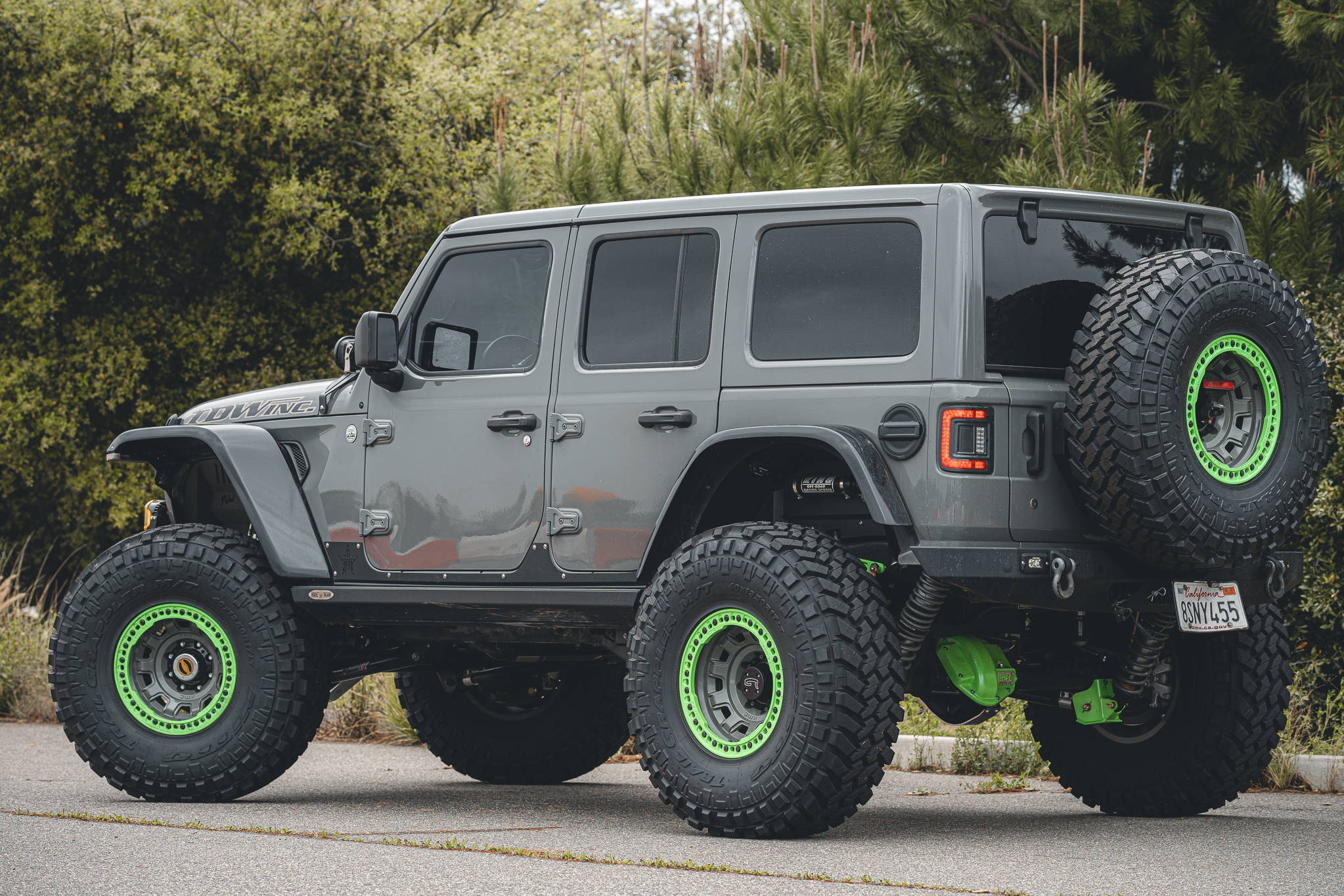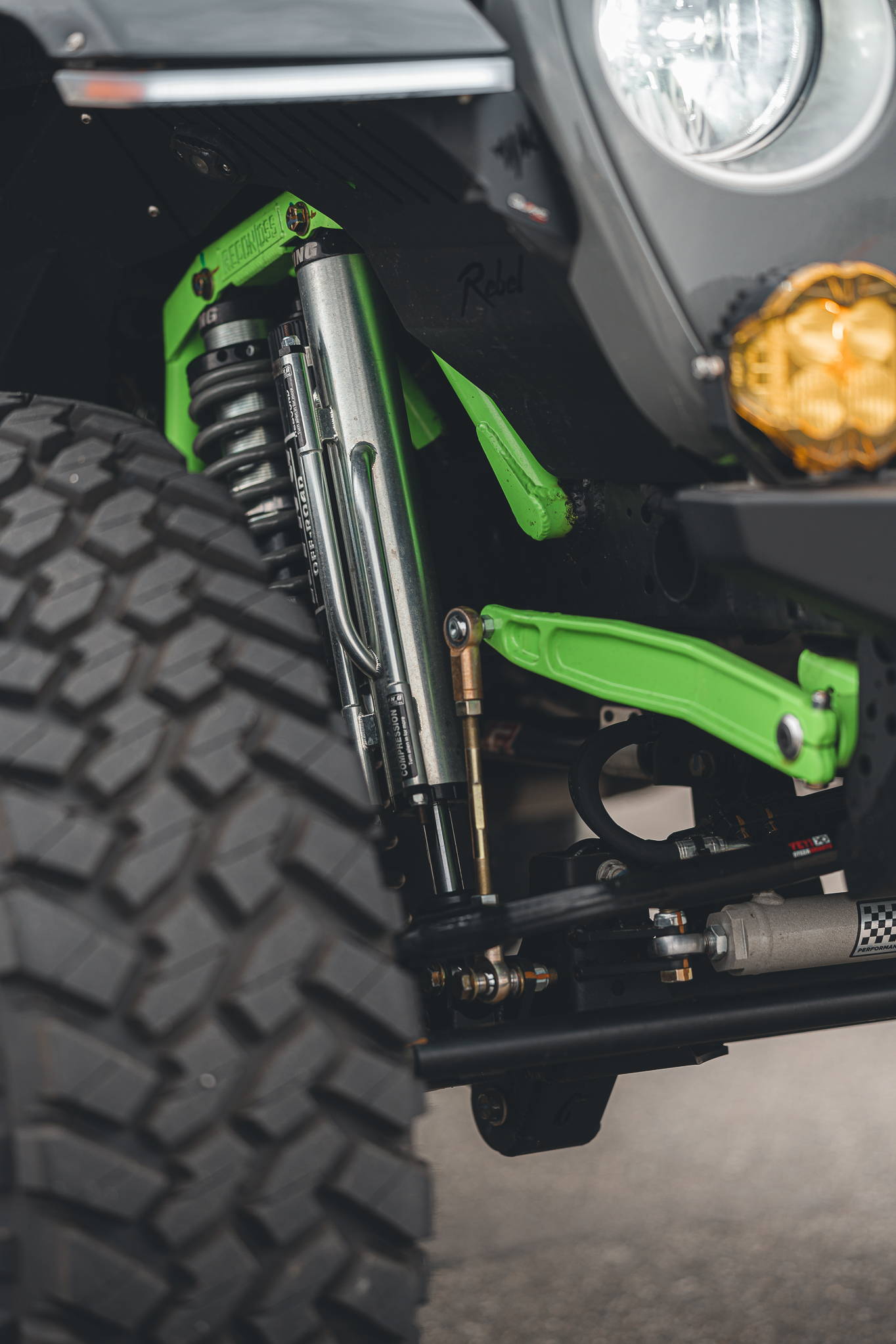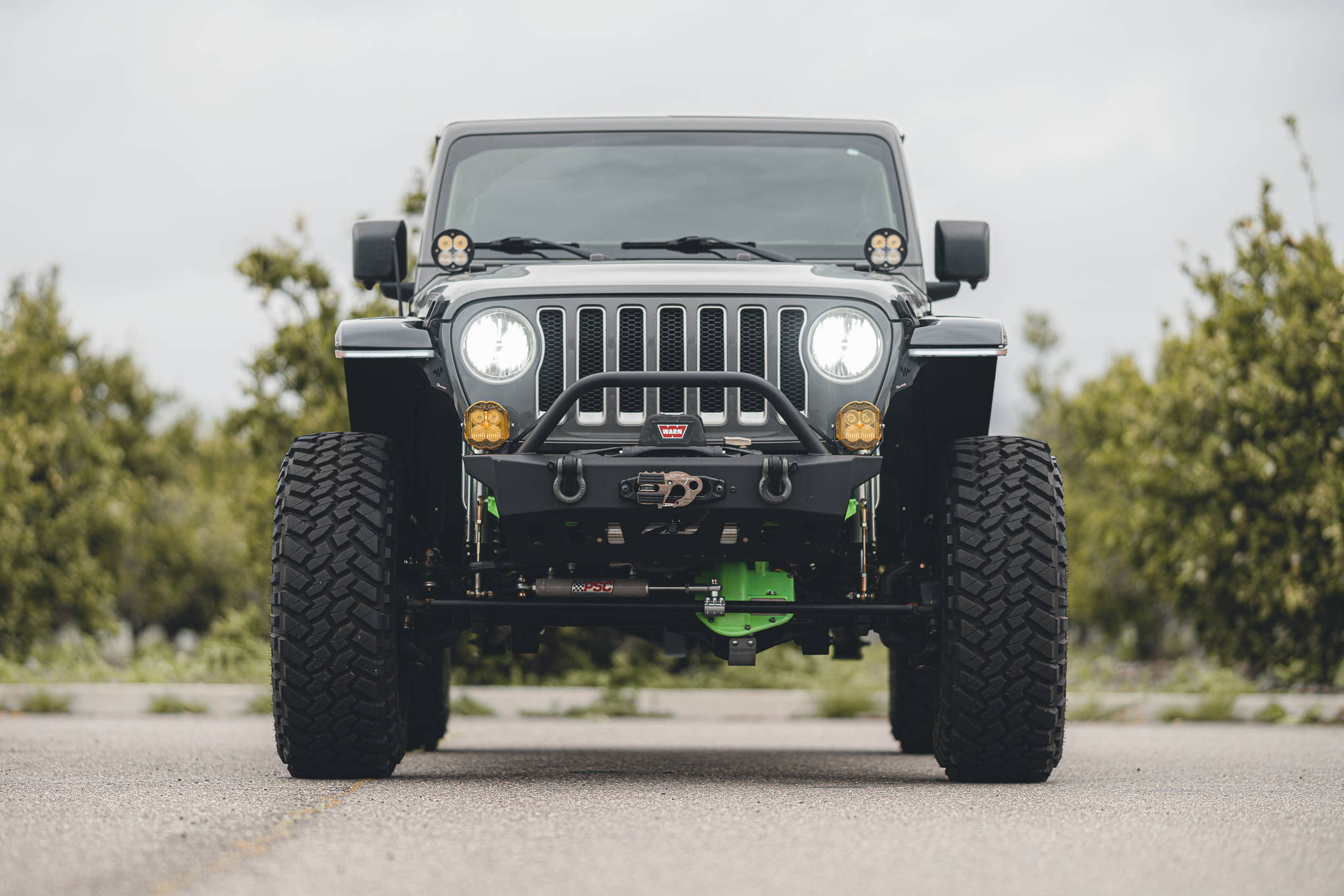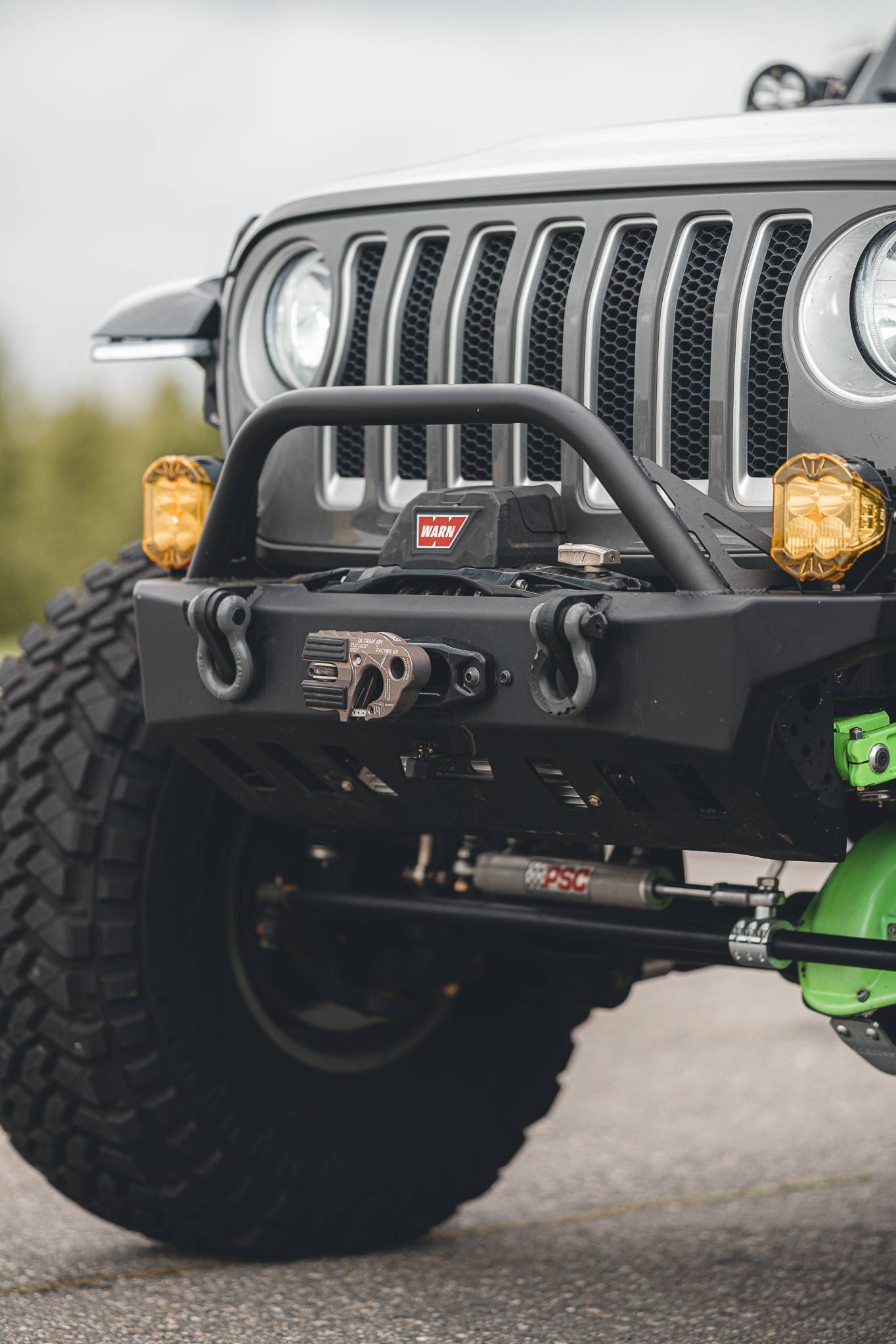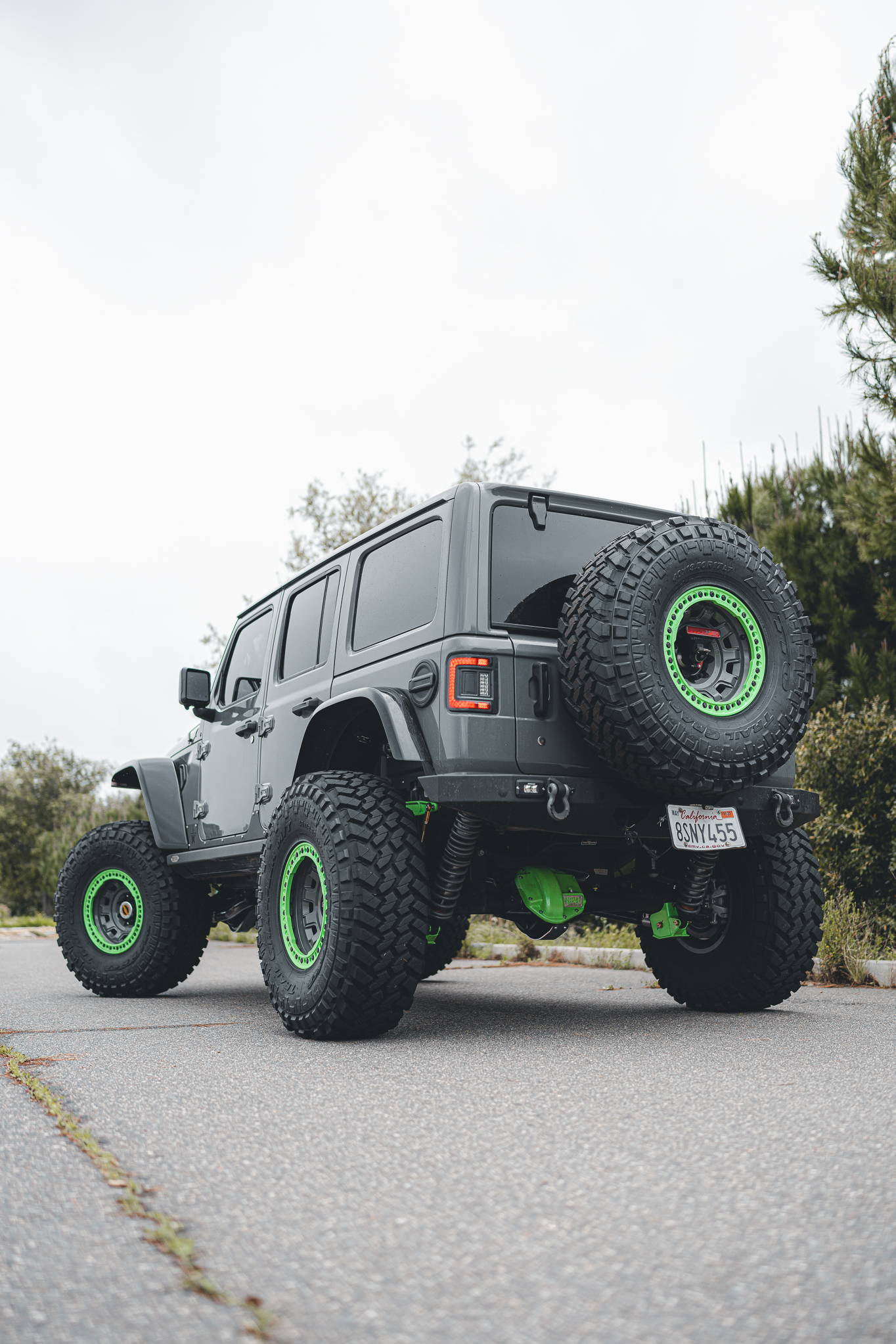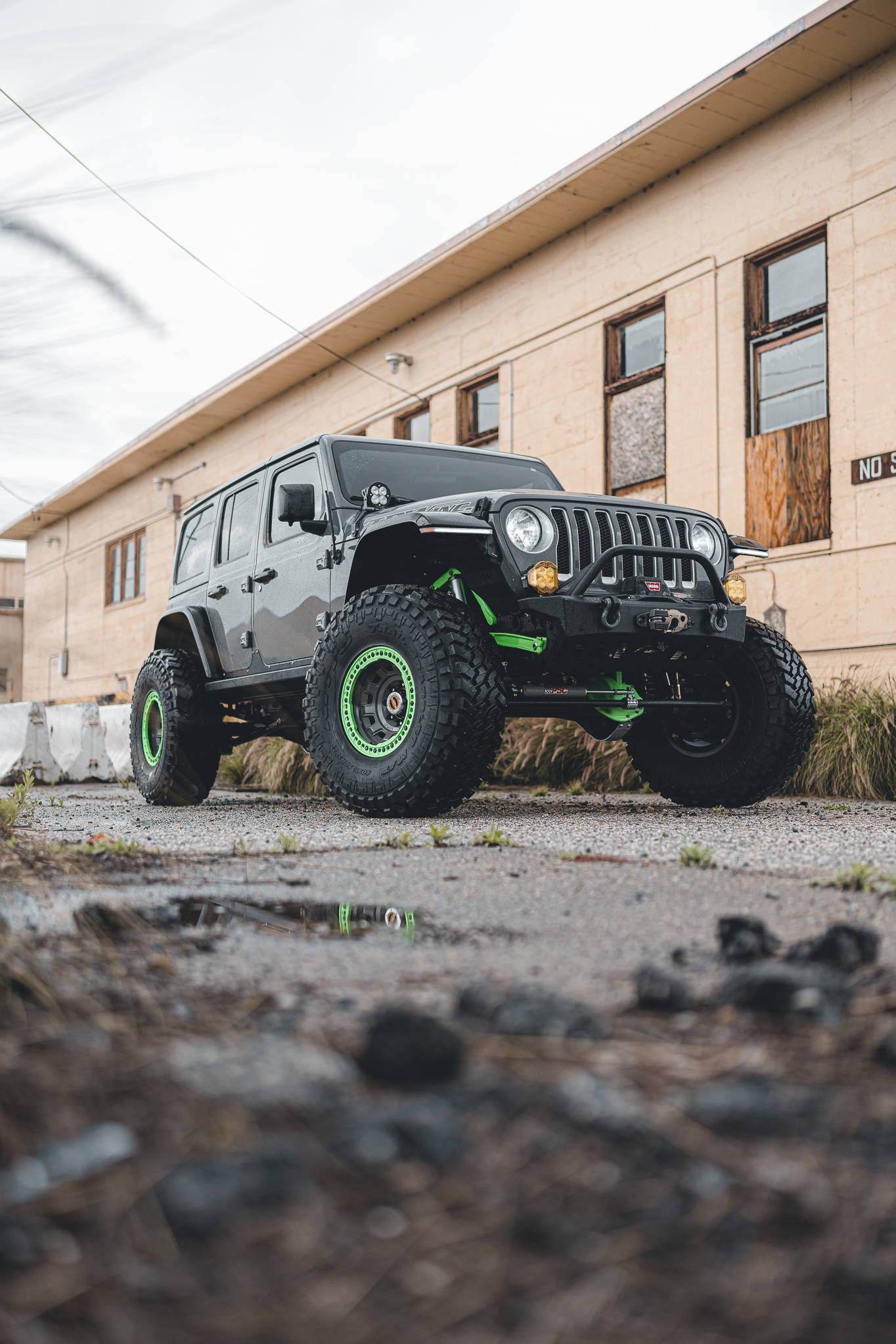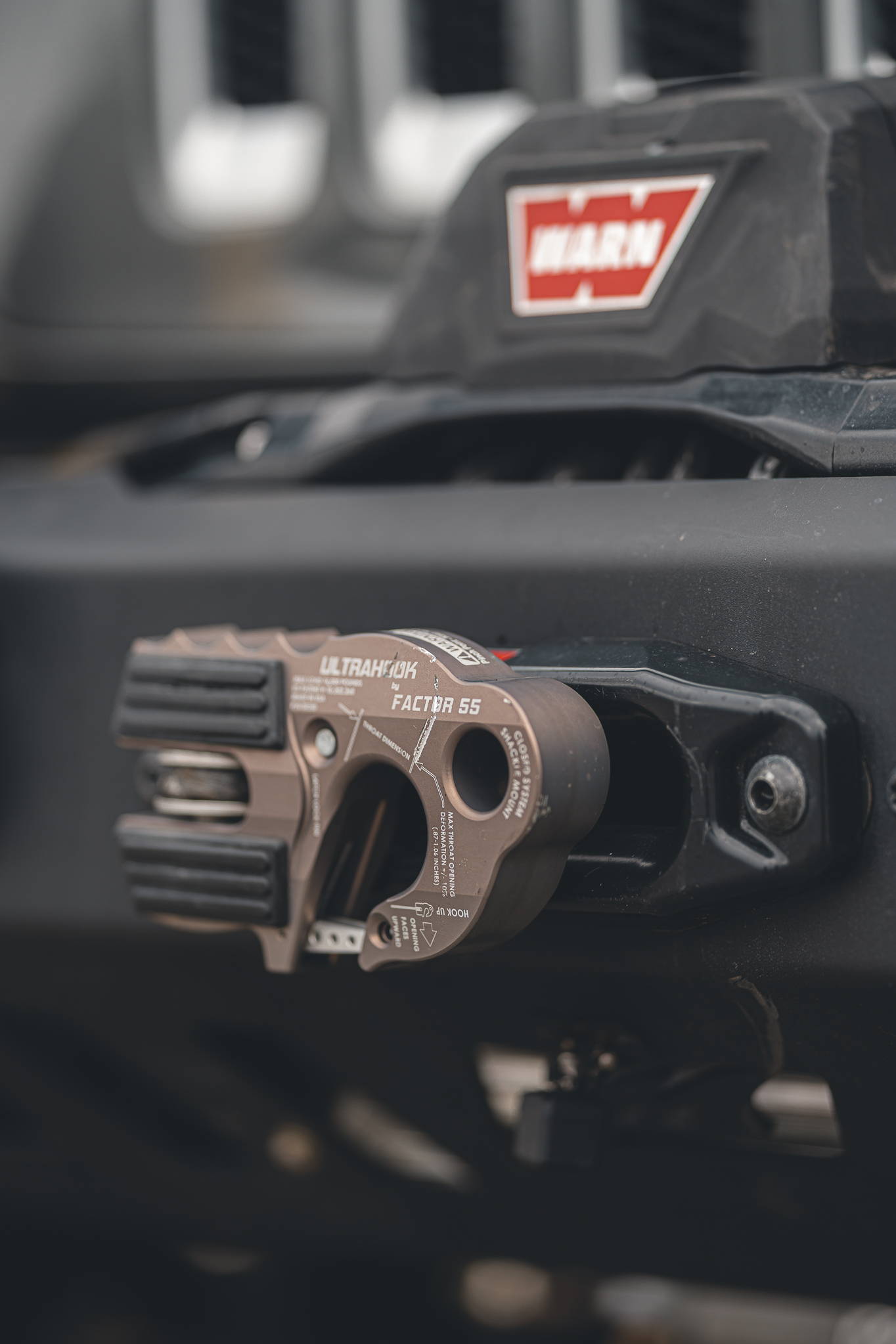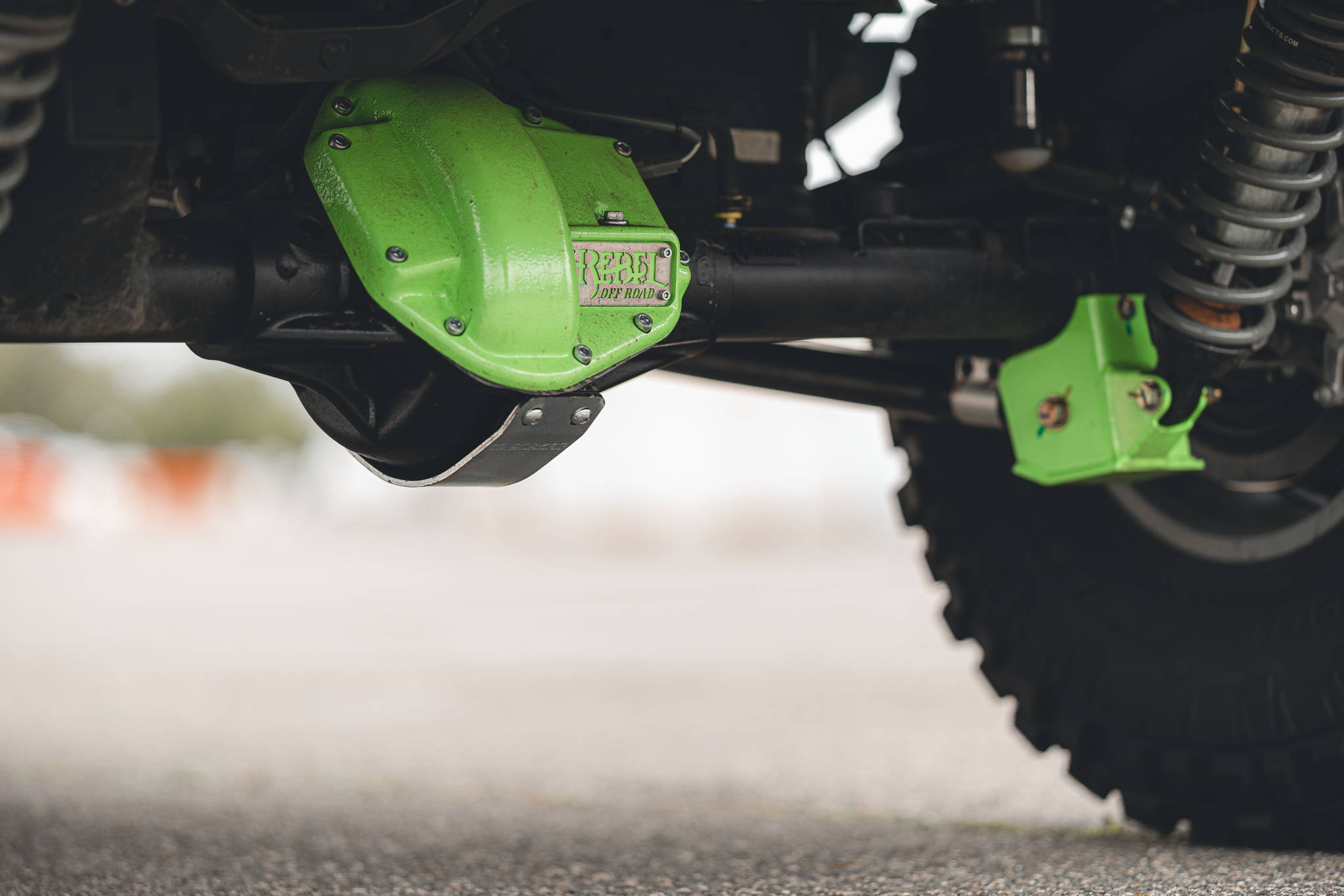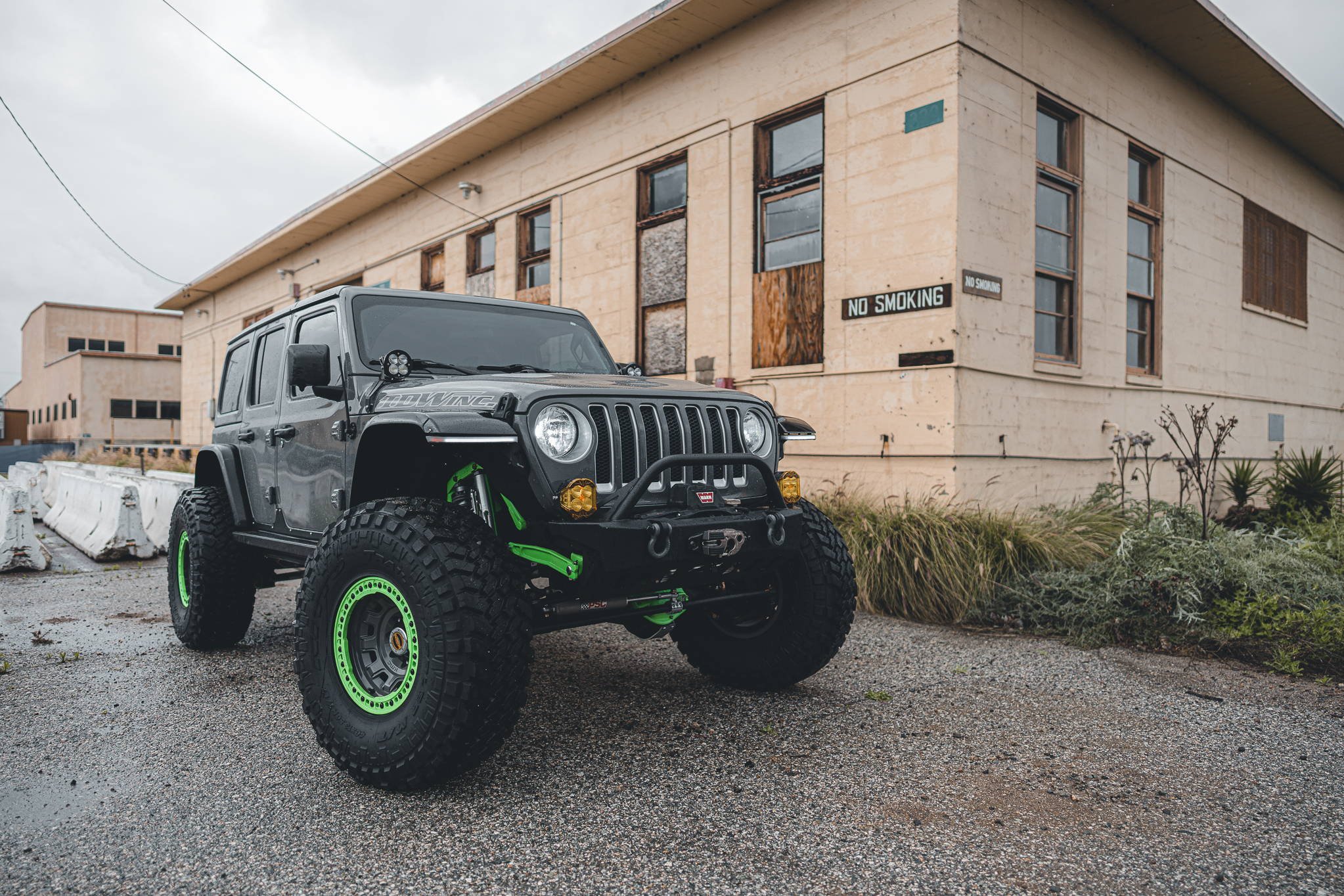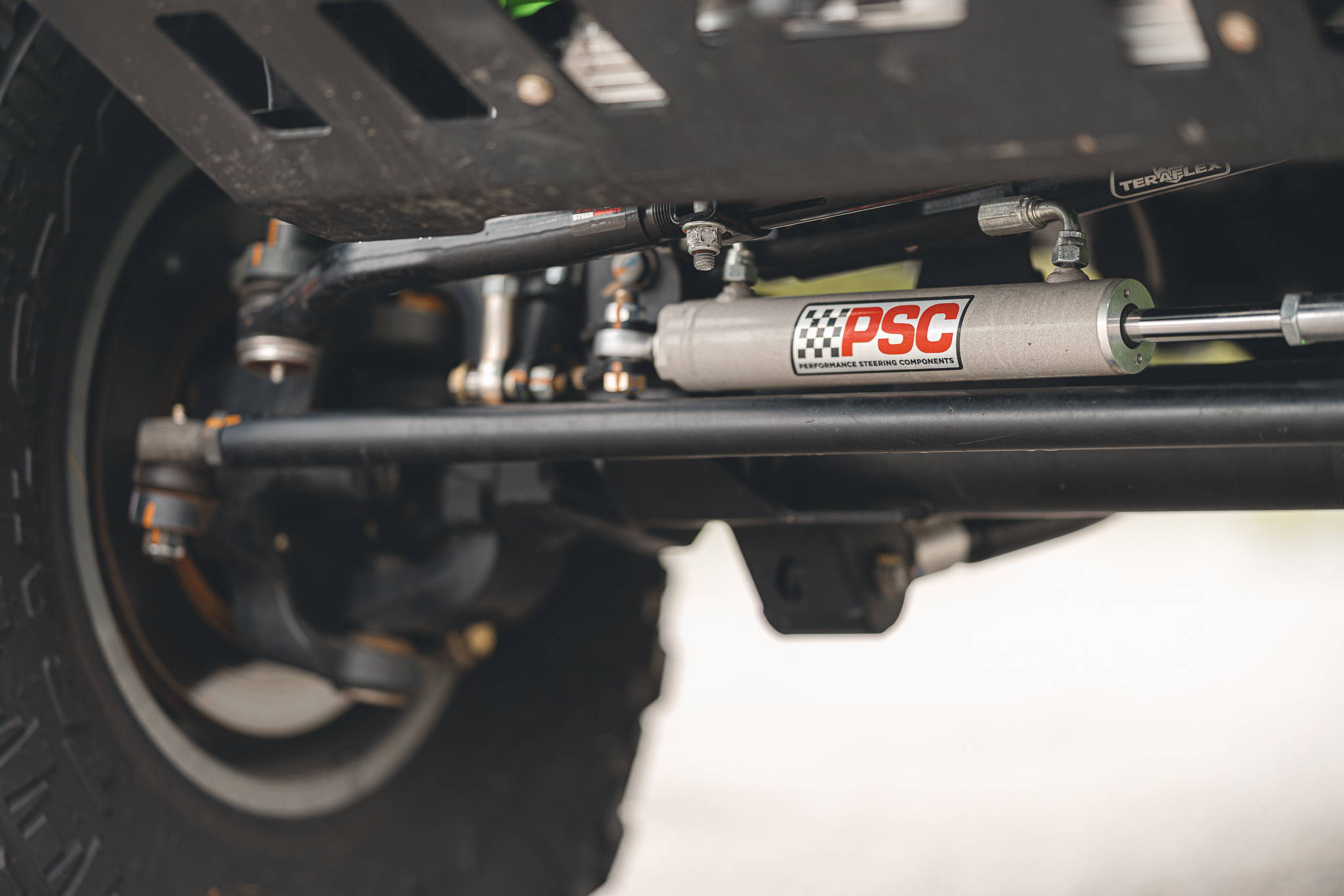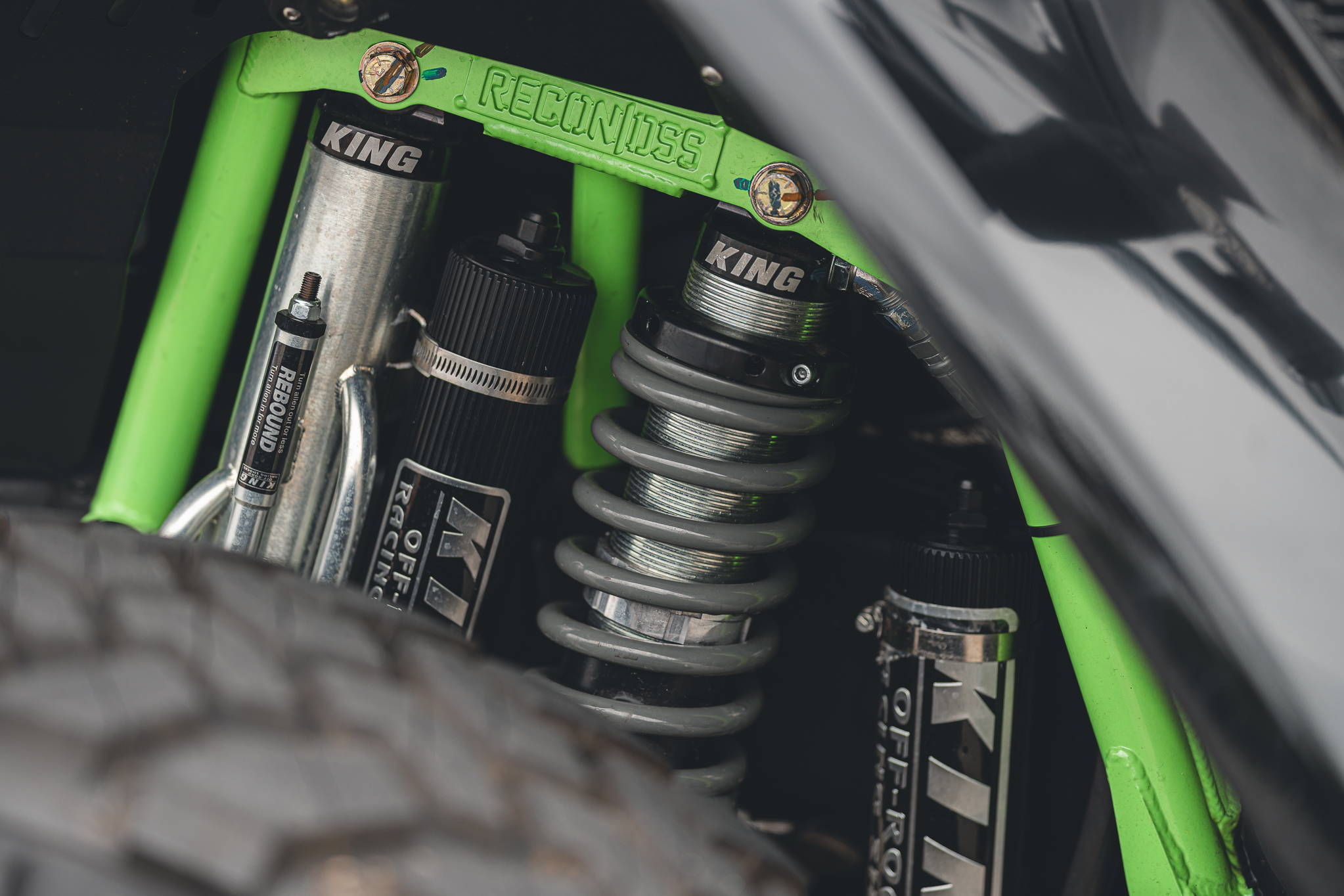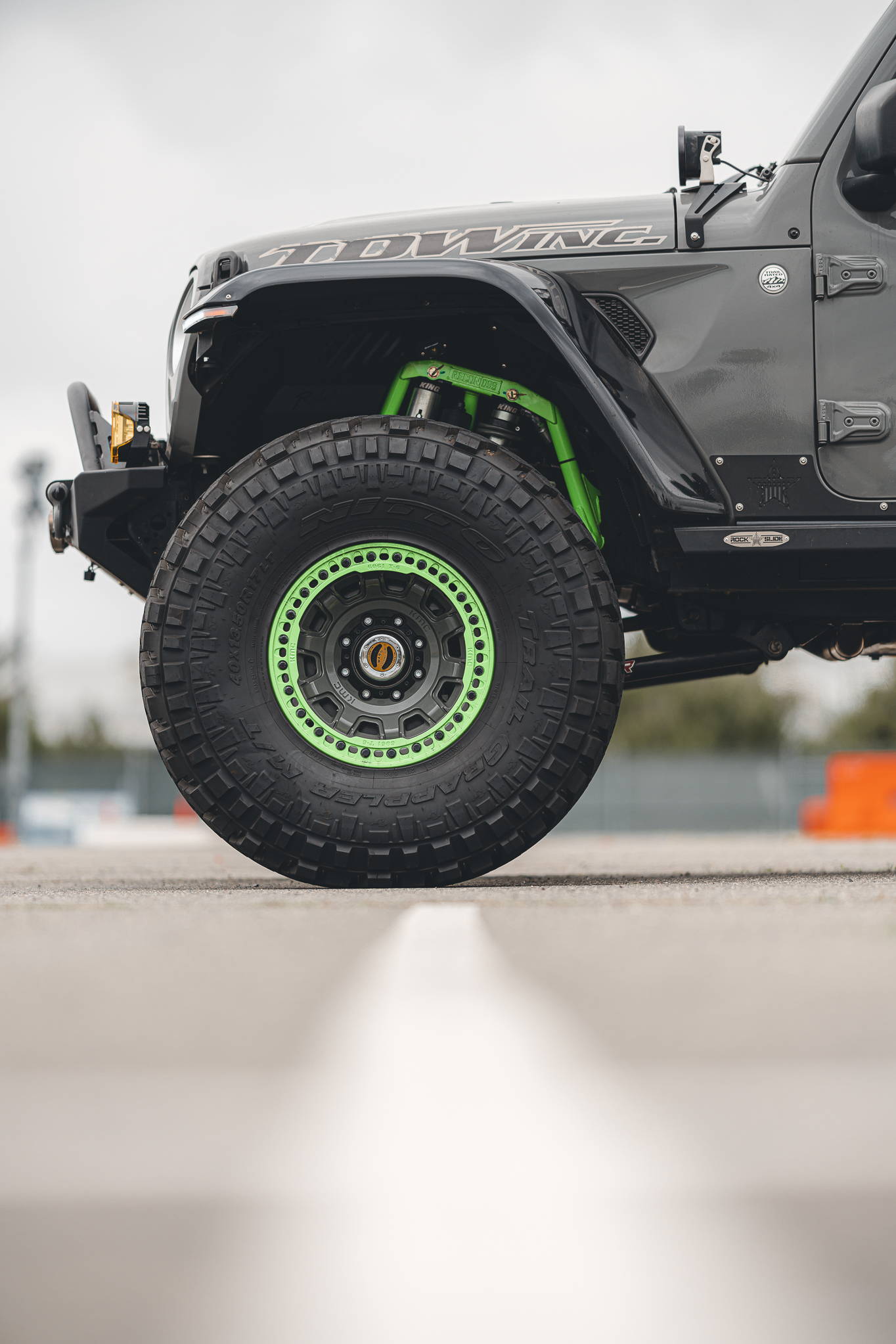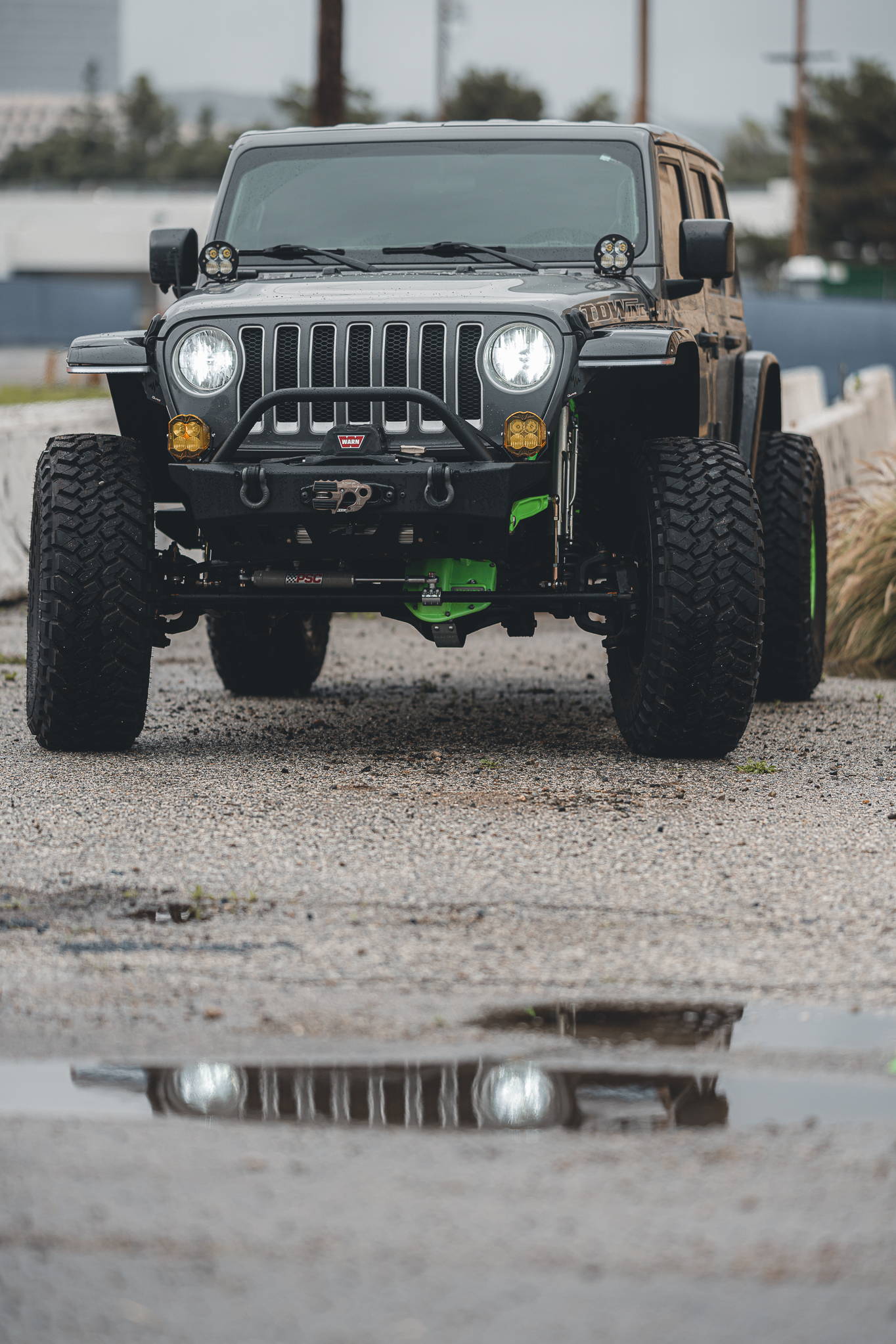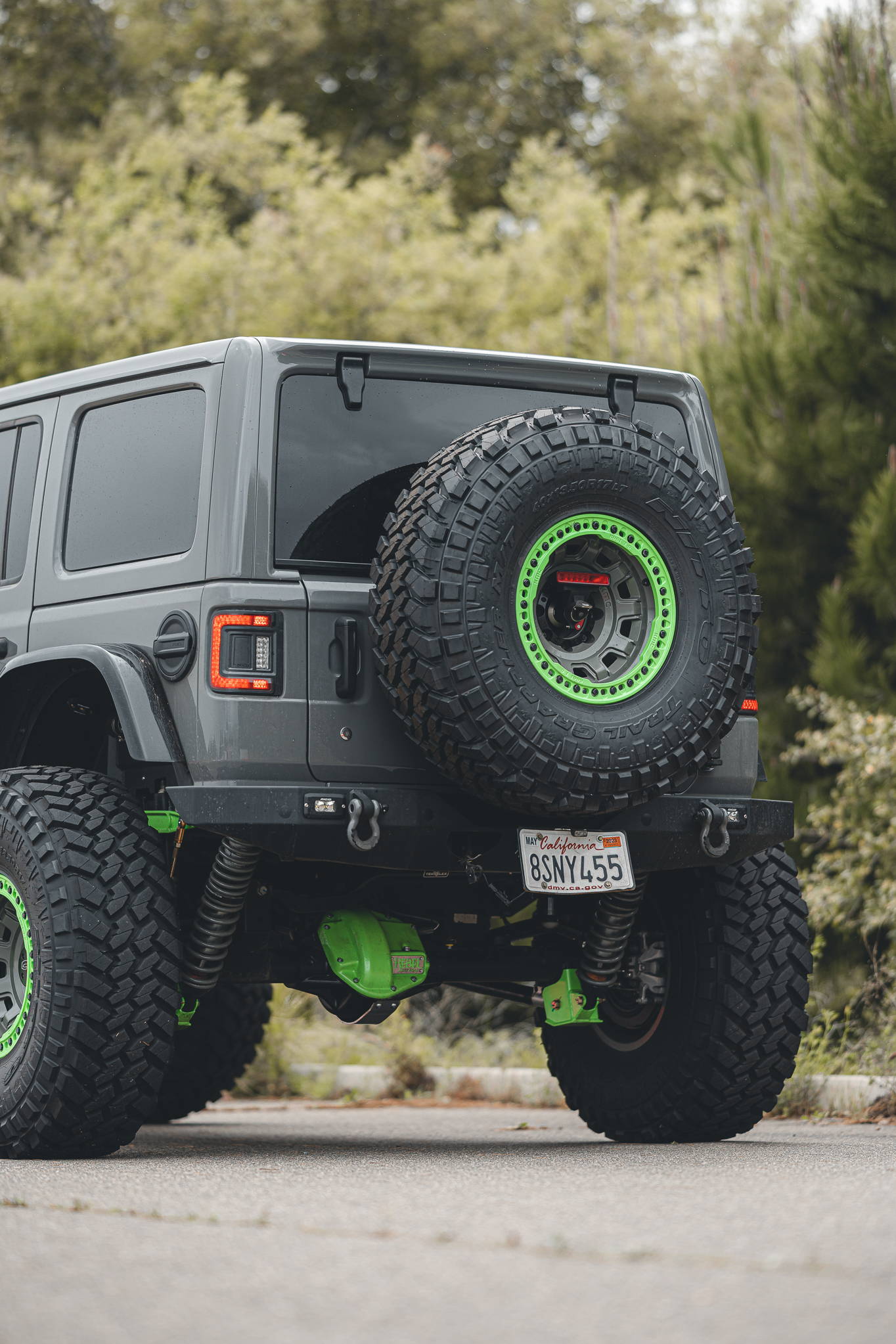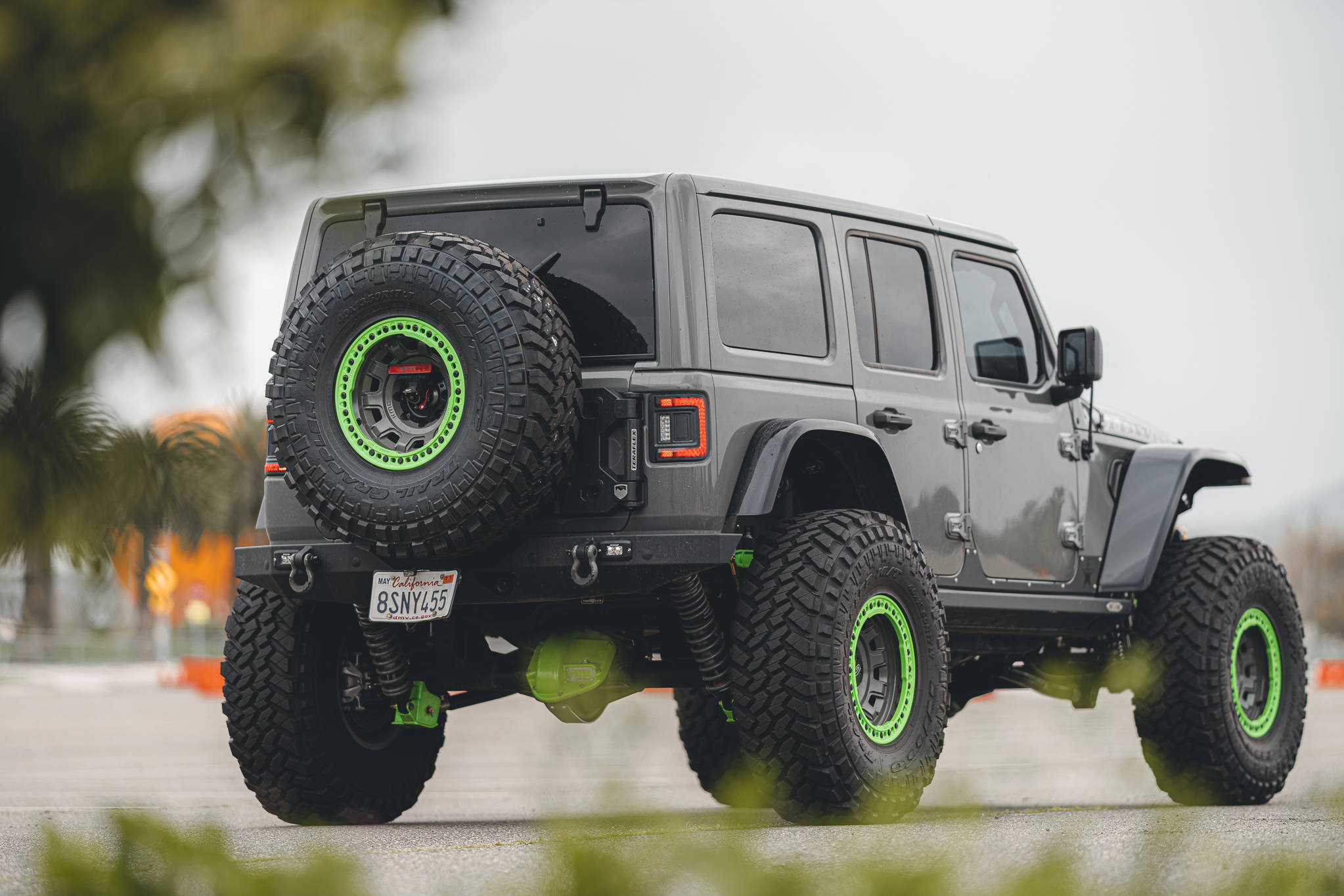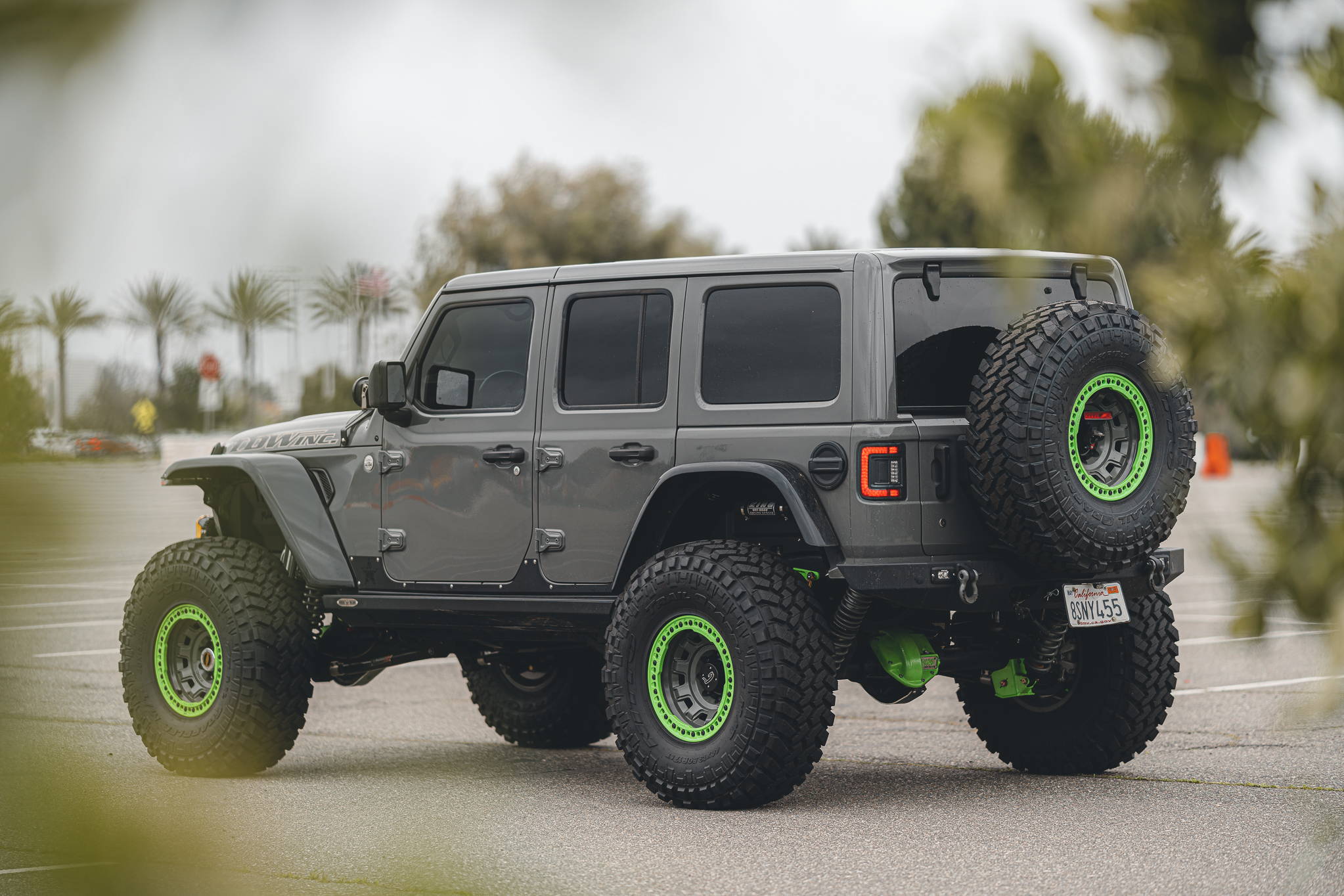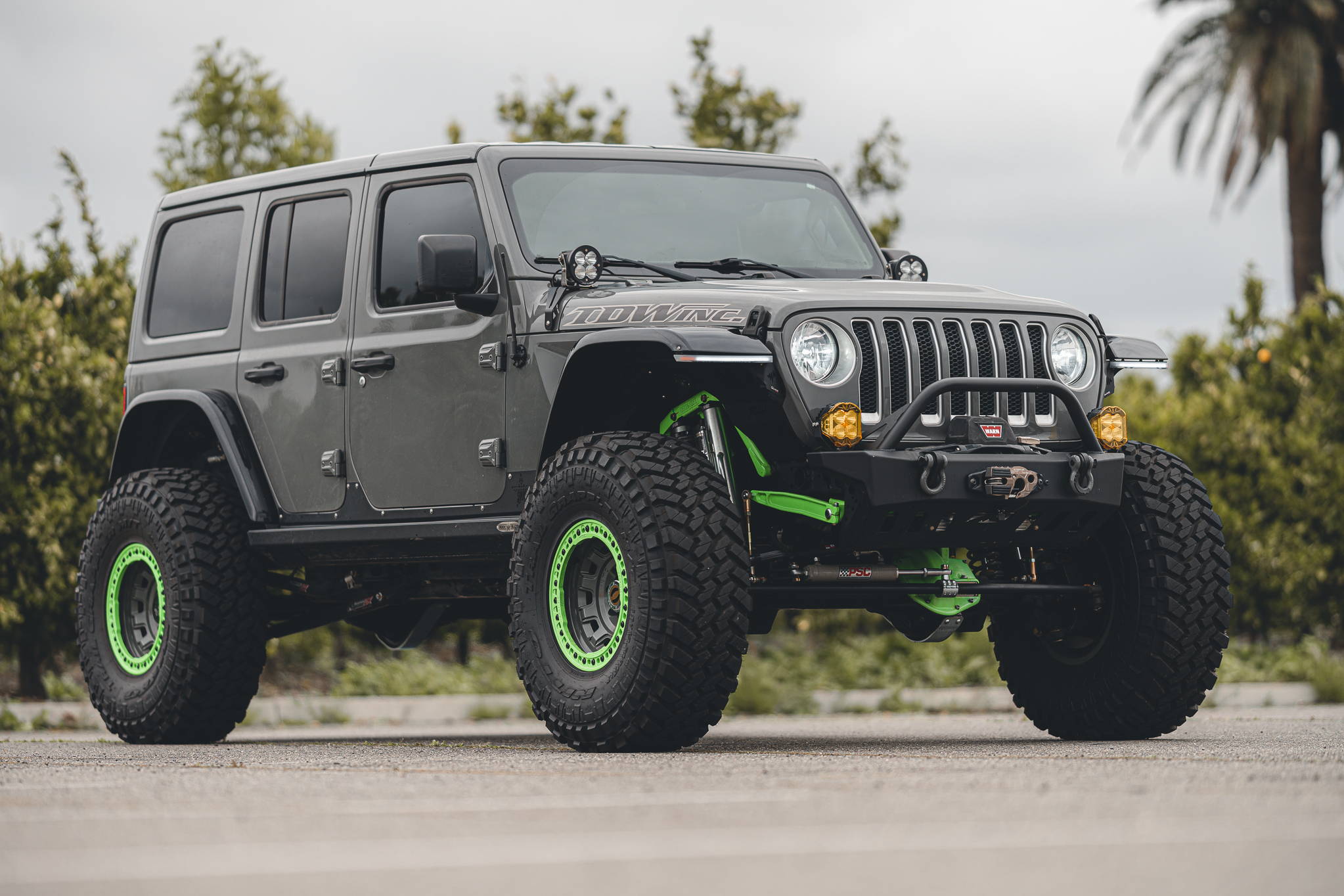 Recent Posts
Welcome to the Toyota Tacoma camp of Rebel Off Road! If you're a proud owner of the Toyota Tacoma …

Ever dreamt of creating the ultimate off-road Jeep that could conquer any trail you point it at? One …