Rebel Off Roads new location in Lake Forest is now open for business!
We made the big move over this past weekend and can't wait for you to see the new home.
We've made changes to your favorite map apps like Google and Maps (Apple Maps is still waiting to process the new address), all our social media accounts, and Yelp.
If you need any assistance with locating us please give us a call 866-900-8841 or email us info@rebeloffroad.com, we'd be happy to help you find our new location.
We appreciate your patience, as you know, big moves always come with their headaches. We'll do our best to make this process as smooth as possible.
Thank you so much!
The Rebel Off Road Team
22551 Shannon Circle, Lake Forest, California 92630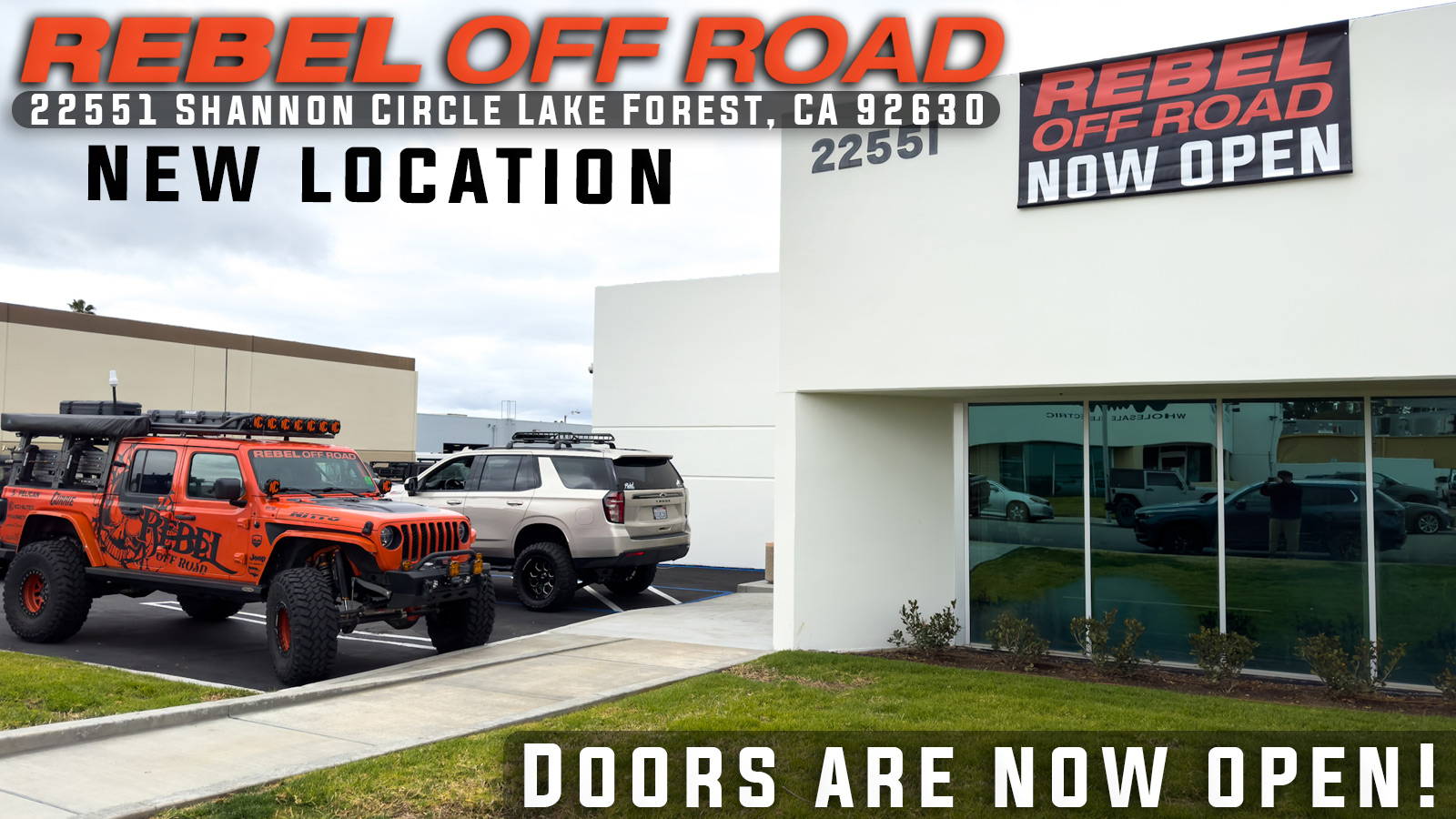 Recent Posts
Rebel Off Road recently completed an exceptional build on a Cactus Gra …

Inferno is a Jeep Wrangler build that we recently completed, and it's …

Are you looking to upgrade your off-road experience and take your adventures to the next level? If s …