XPLOR The Great Divide - Rebels Continental Divide Trip
Posted by EVAN GAGE on 9th Jun 2020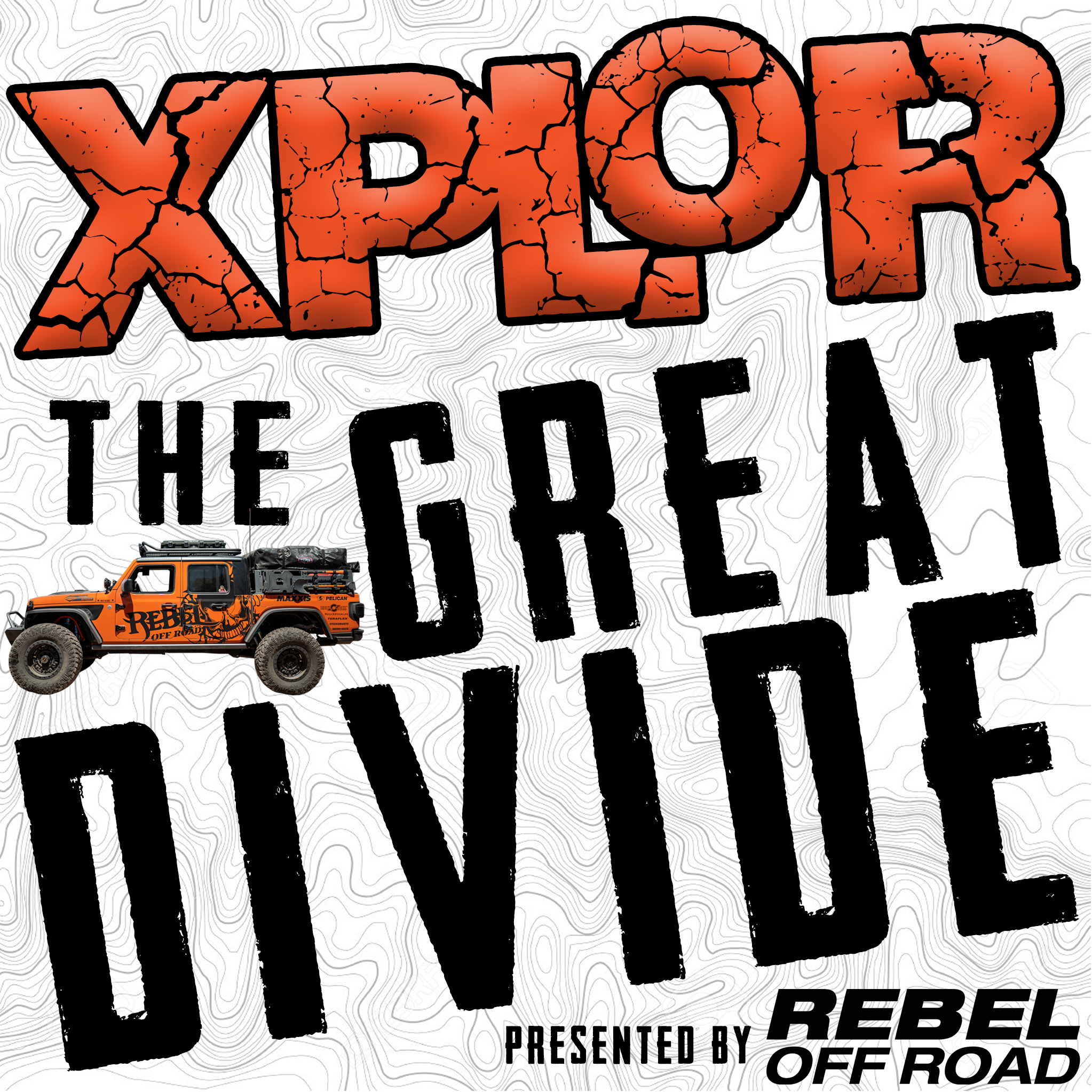 Our journey begins July 25th from the Rebel Bunker here in Laguna Hills, California. We've been dreaming about this trip for the past 6 months and decided that since all of our events for the rest of the year have been cancelled, that there was no better time then now.

We're inviting members of our new wholesale program, which means you might see some of your local builders on this trip. So far Exploration Outfitters and Trail Jeeps are joining the crew with more shops coming soon. We wanted to give an up close experience for them to understand just how capable our XPLOR Racks are for any exploration.

We're inviting our partners who helped to make our Gladiator builds possible. So far, Rock Slide Engineering, KC HiLiTES and Pelican have joined the journey and we'll be announcing more in the coming weeks.

We'll be modifying the existing route of the Continental Divide route. We're doing this for two reasons. First - We'd like to avoid camping in the deserts of New Mexico during July and August. Sorry guys. Second - We've been trying to get Bond to go up to Colorado to do some wheeling in the Ouray-Silverton area since 2016 and thought this would be a perfect opportunity. We'll be spending a couple of days in the area before joining the official route in Lake City, Colorado. Below you'll get to see our modified route for this trip.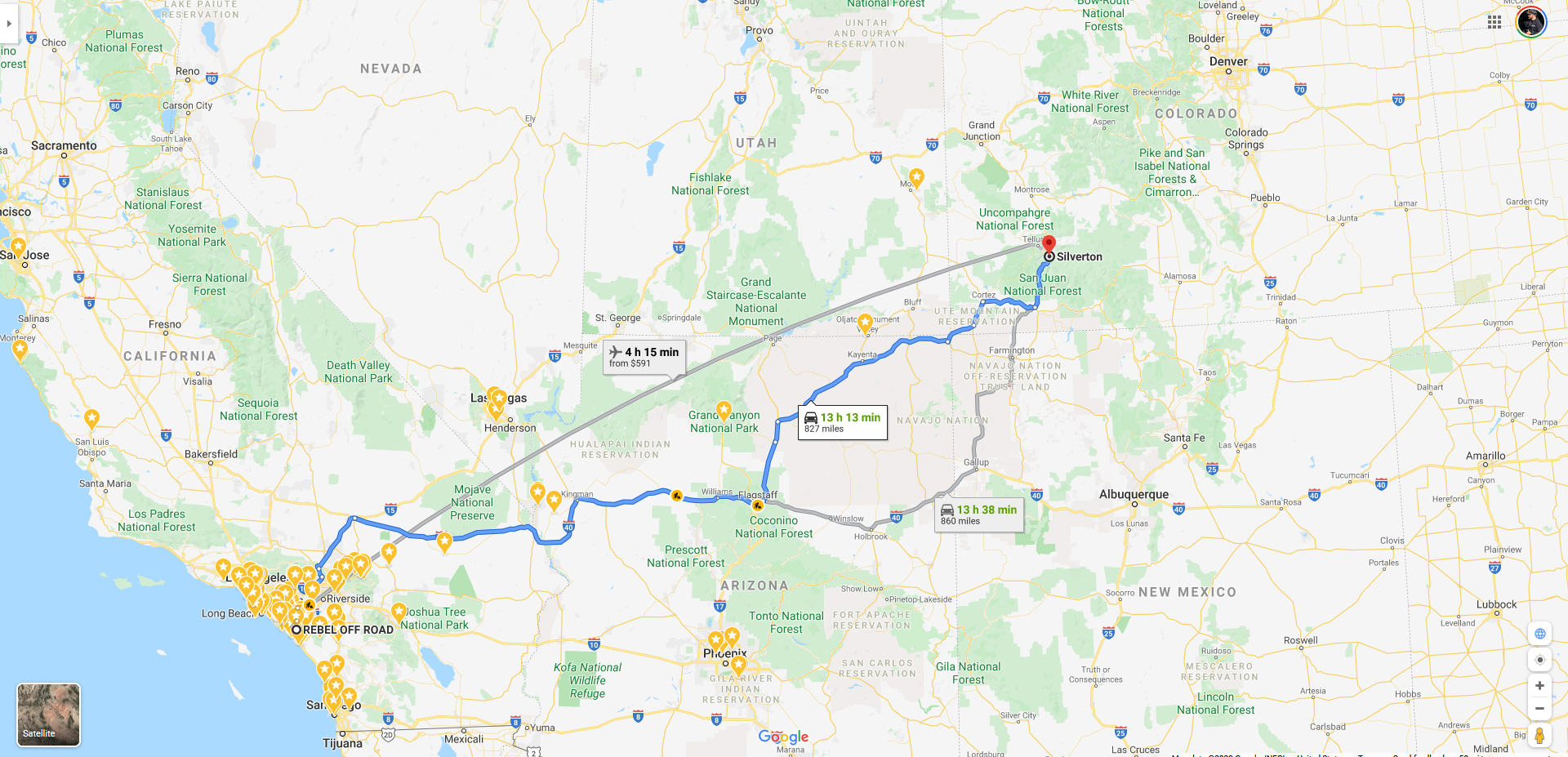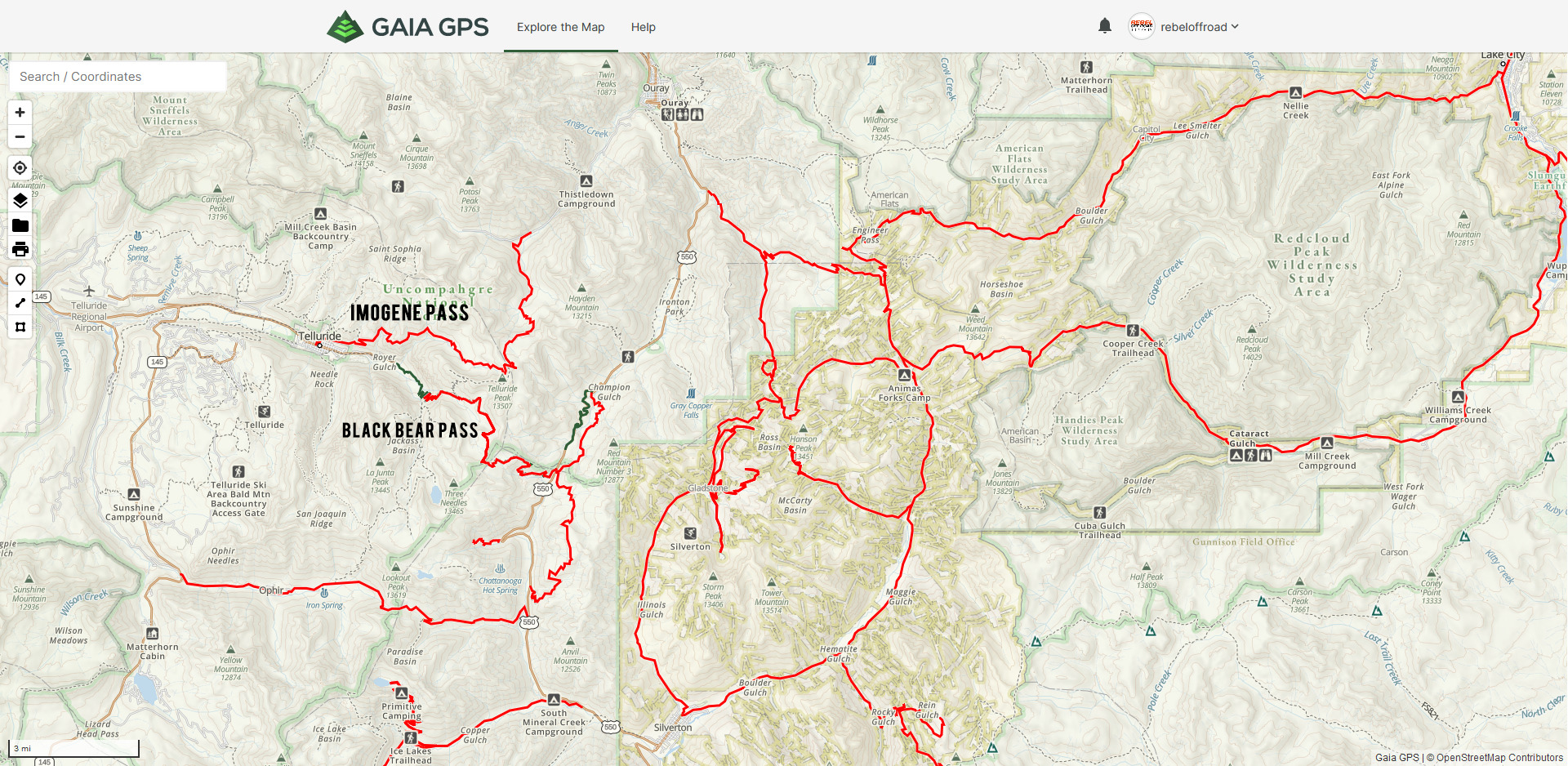 We'll be camping around the Silverton area when we get into the area on July 25th. The next morning we'll be waking up early to head to Black Bear Pass which we'll take into Telluride. From there we'll hop on Imogene Pass and head over to Ouray. We'll either be camping off Imogene or spend the evening in Ouray. The next day we'll wake up and head down to Silverton where we'll jump on Stony Pass which will take us back over to Lake City to join the main Continental Divide route.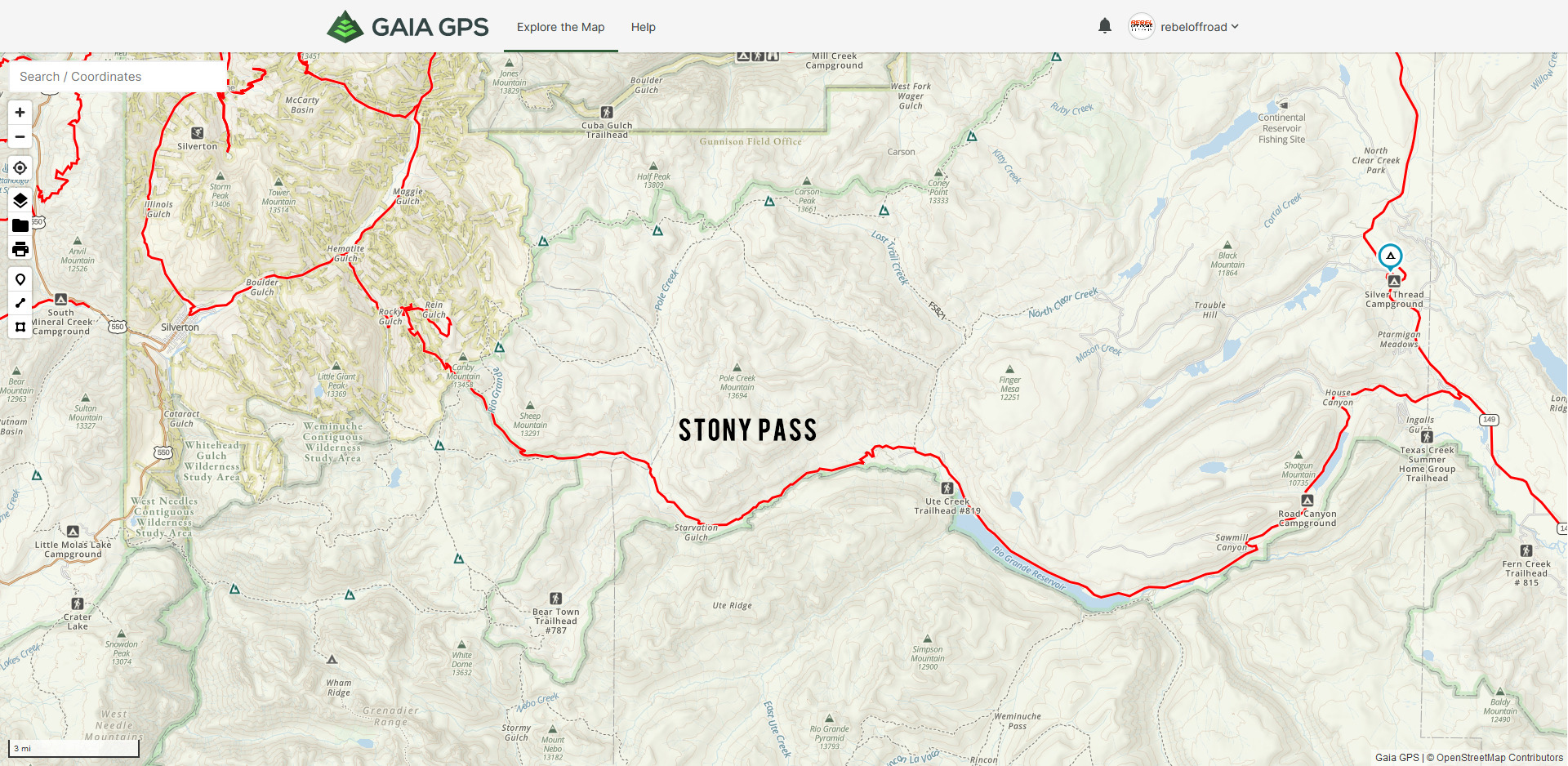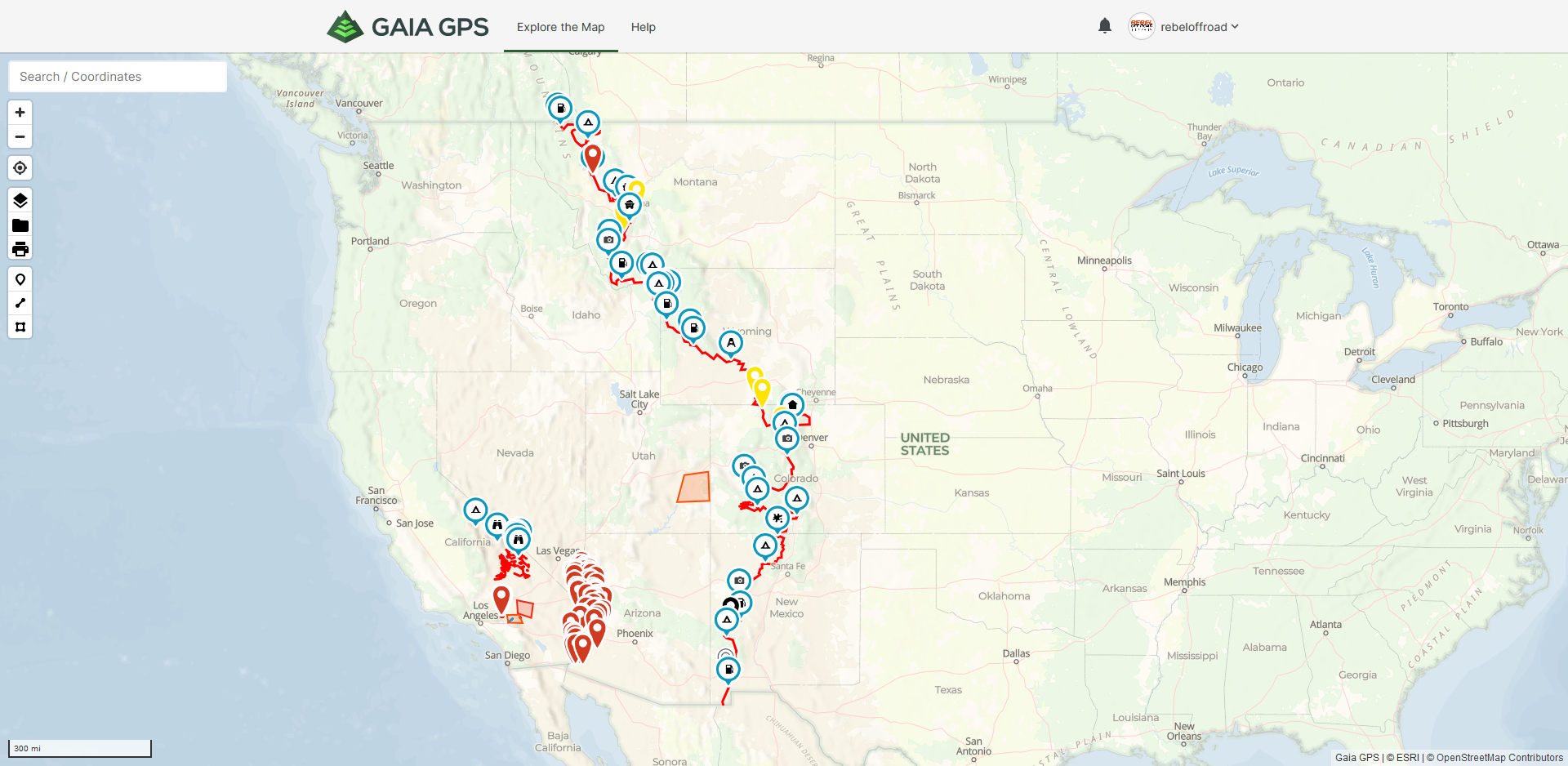 We will be documenting of our preparation and journey. We'll go over all the gear we're taking and the reasons behind it. We plan on living out of our Gladiators for up to 12-14 days, so you'll see first hand how and why everything is packed into these rigs. We'll post updates from the road and even invite you to local meetups along the journey. Each day of our journey will be photographed by Evan Gage and we're bringing along our former employee Austin Foley to record the whole trip. Austin joined us on our trip to Moab a couple weeks ago and will once again be handling video duties. We'd like to create episodes for each day of the trip (depending on how robust the content captured from each day is). These episodes will be released every one to two weeks.

If you've done the trip yourself please drop in the thread places you've stopped for food, drinks, cool landmarks, great camping spots, or awesome trails along the way. We're not sticking to a strict timeline on this one and we thought it would be cool to have input from you guys as to possible stops along the way.

We look forward to sharing this epic trip with all you Gladiator owners and hoping to also get you inspired to take that journey you've always dreamed of. If this whole pandemic has taught us anything, it's not to let time pass you by and miss those experiences you've always wanted to do.
So join us as we take on The Great Continental Divide!

---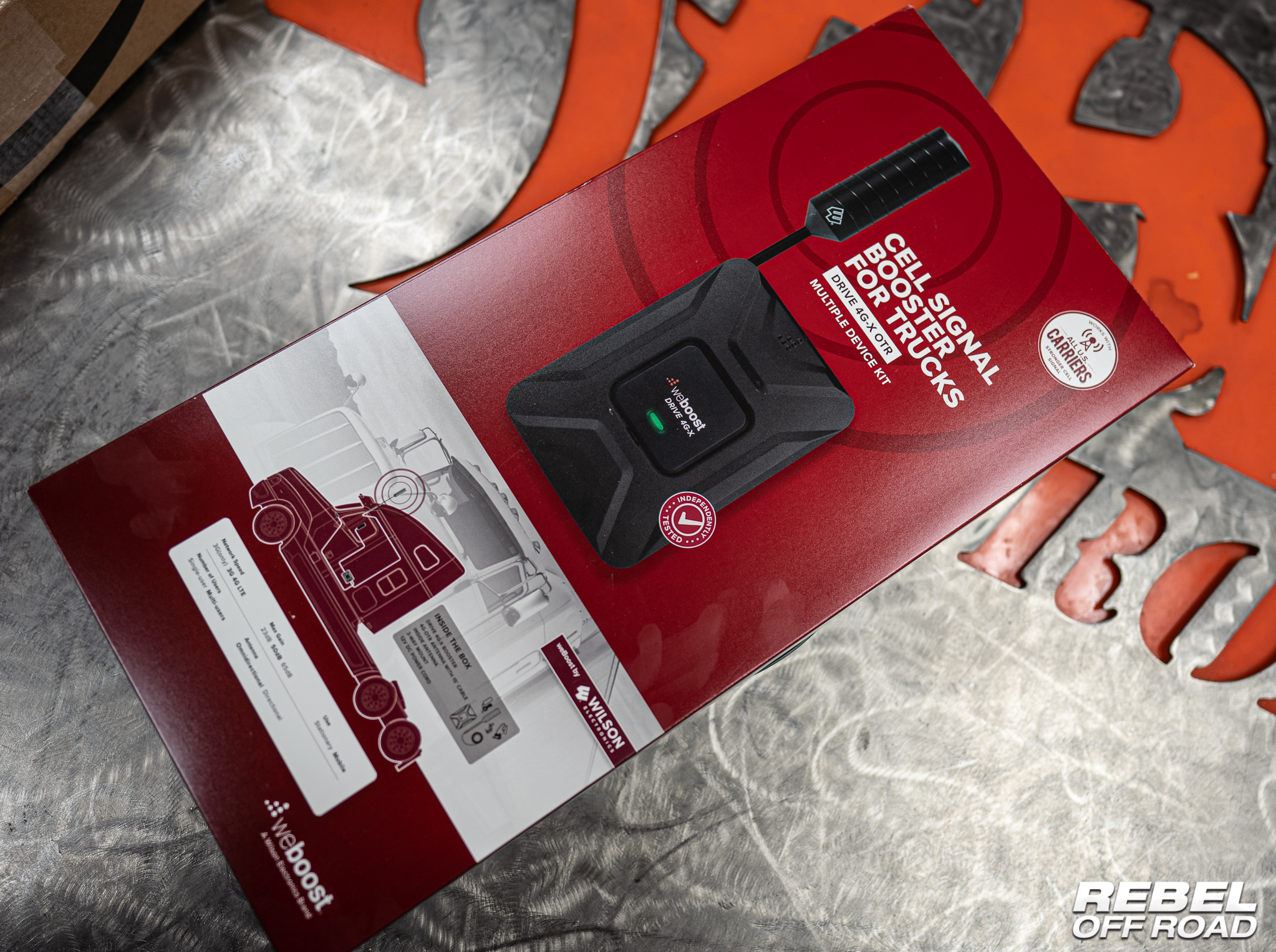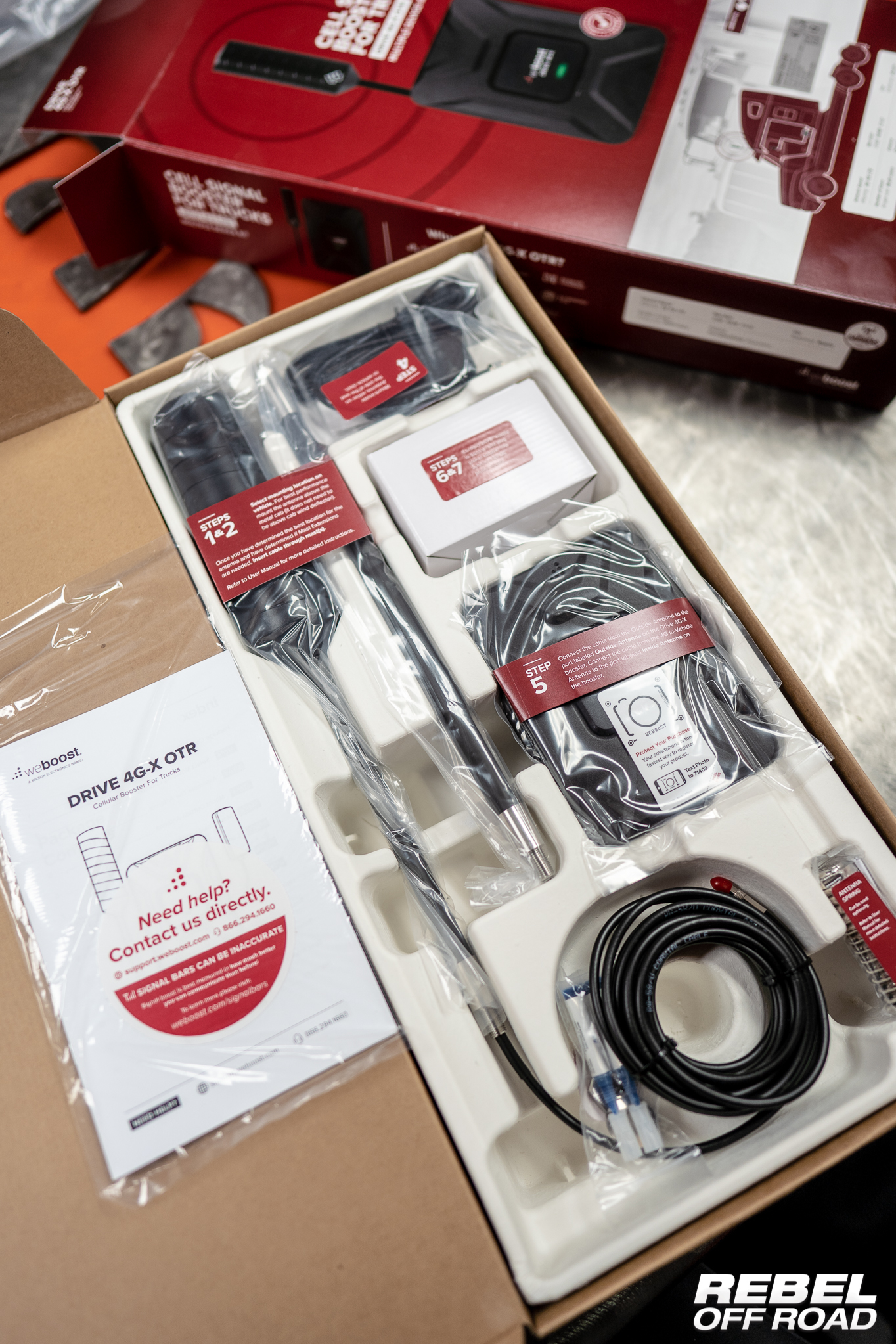 We picked up the WeBoost 4G-X OTR to boost our signal strength for the upcoming trip. This will be helpful for navigation/media posts/emergency services/contact with the shop.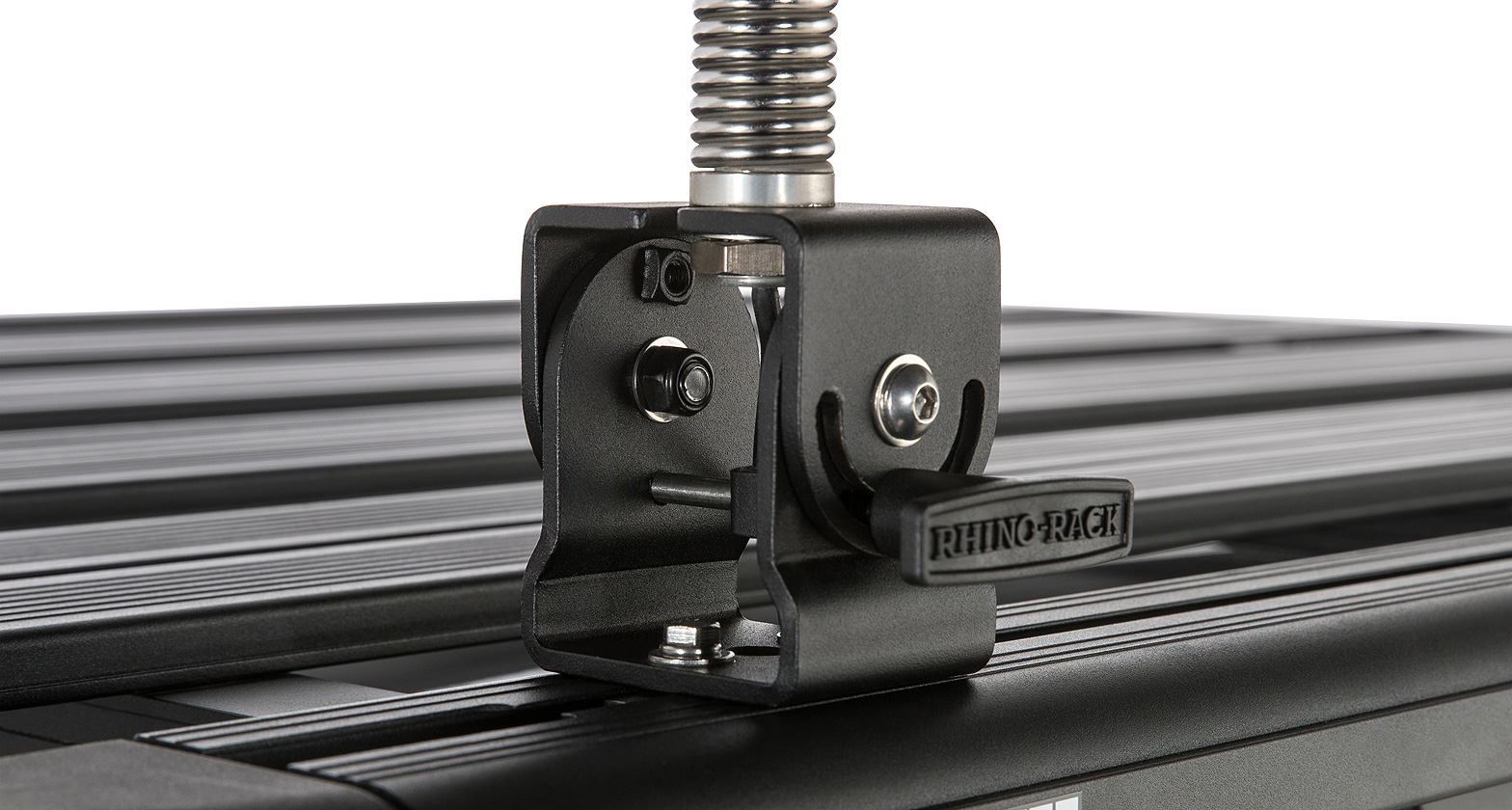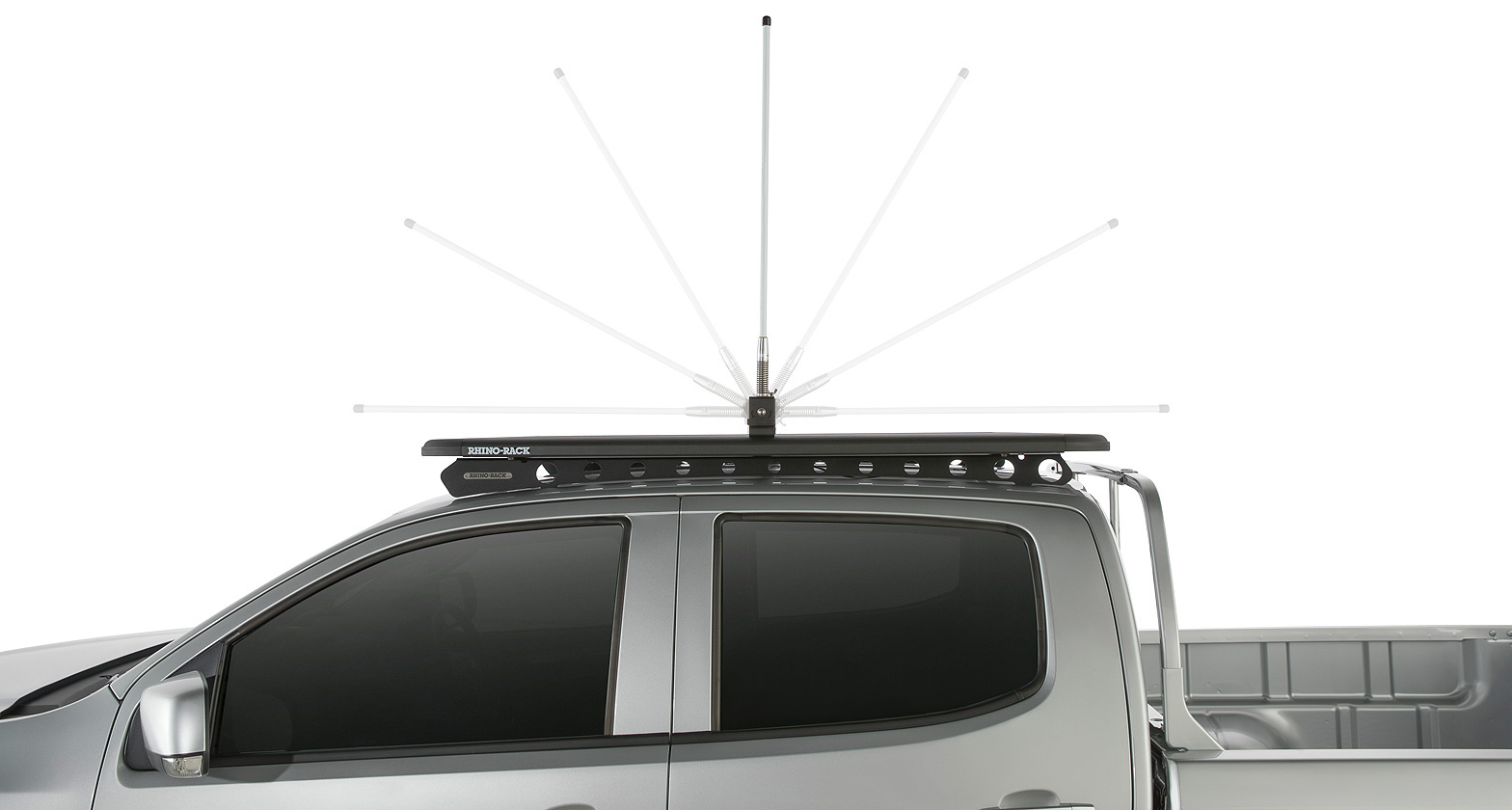 We'll be using the Rhino Rack Folding Aerial Bracket to mount to either our Halo Rack on the cab or to the side of the XPLOR Half Rack on the flat carrier plate
---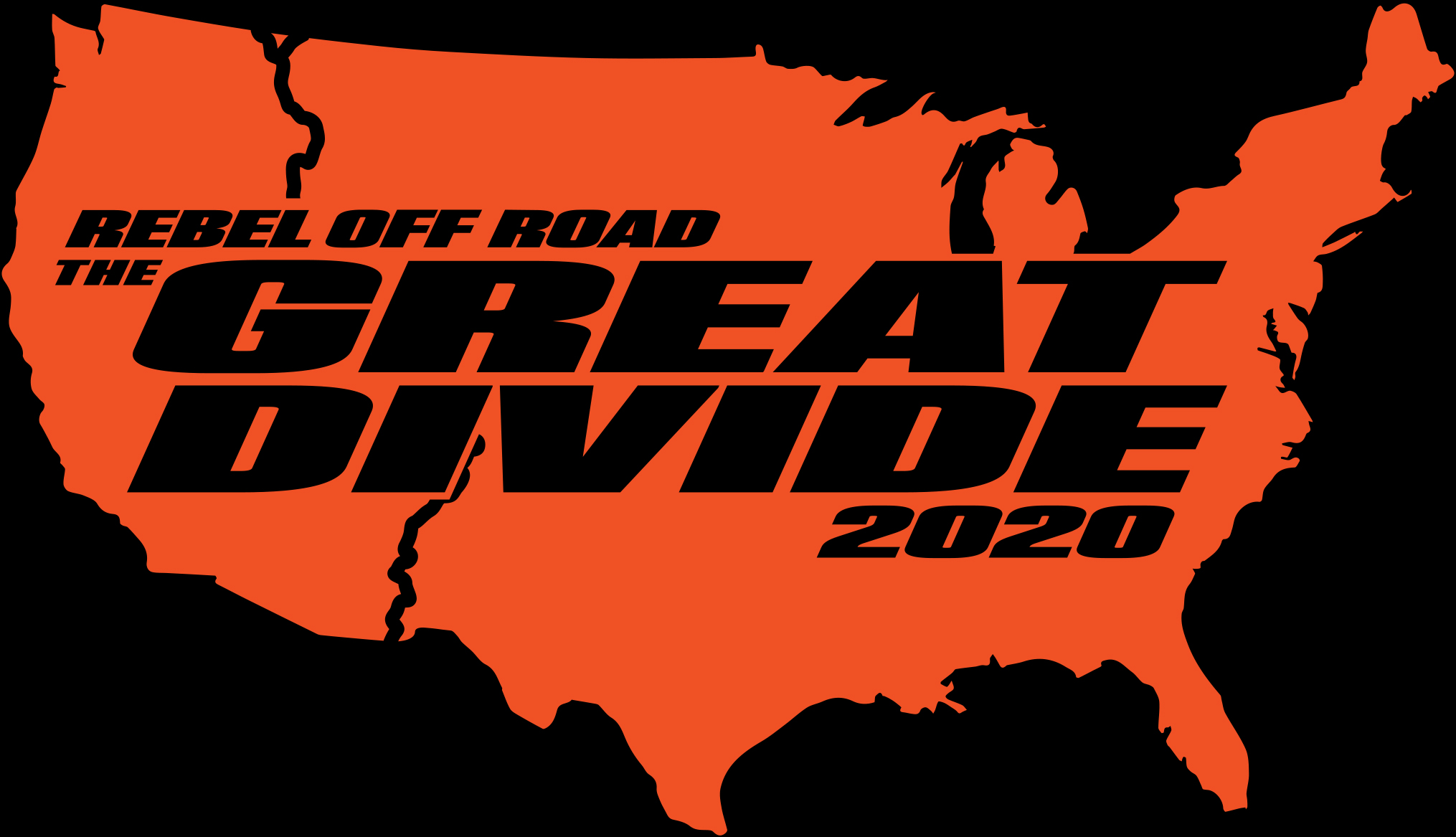 We've created this rad logo for the trip. Our first application will be used a decal for all the rigs joining the trip. These will come in an assortment of colors. The second is for a limited run of shirts that all the participants of the journey will receive.
Wanted to give you an idea of where we plan to mount the weboost using the Rhino Rack aerial mount. This location will be out of the way and easy to access when the additional increased coverage is needed.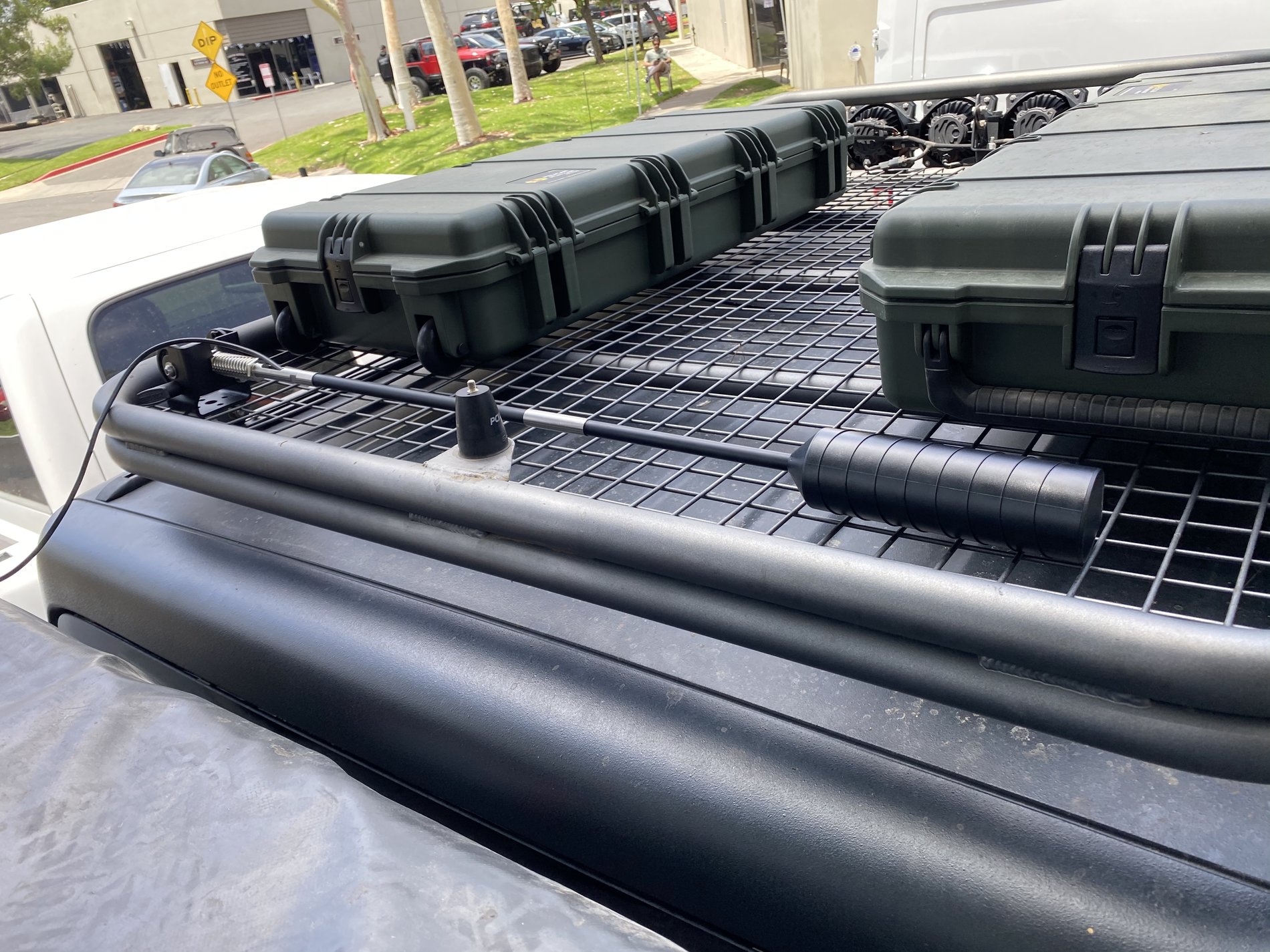 Installed two Magnaflow exhausts on the Gladiators heading out for the trip. One of which is a new exhaust directed at the Overland community for its quieter than stock sound and low disturbance of dirt. The one pictured below is their Rock Crawler series.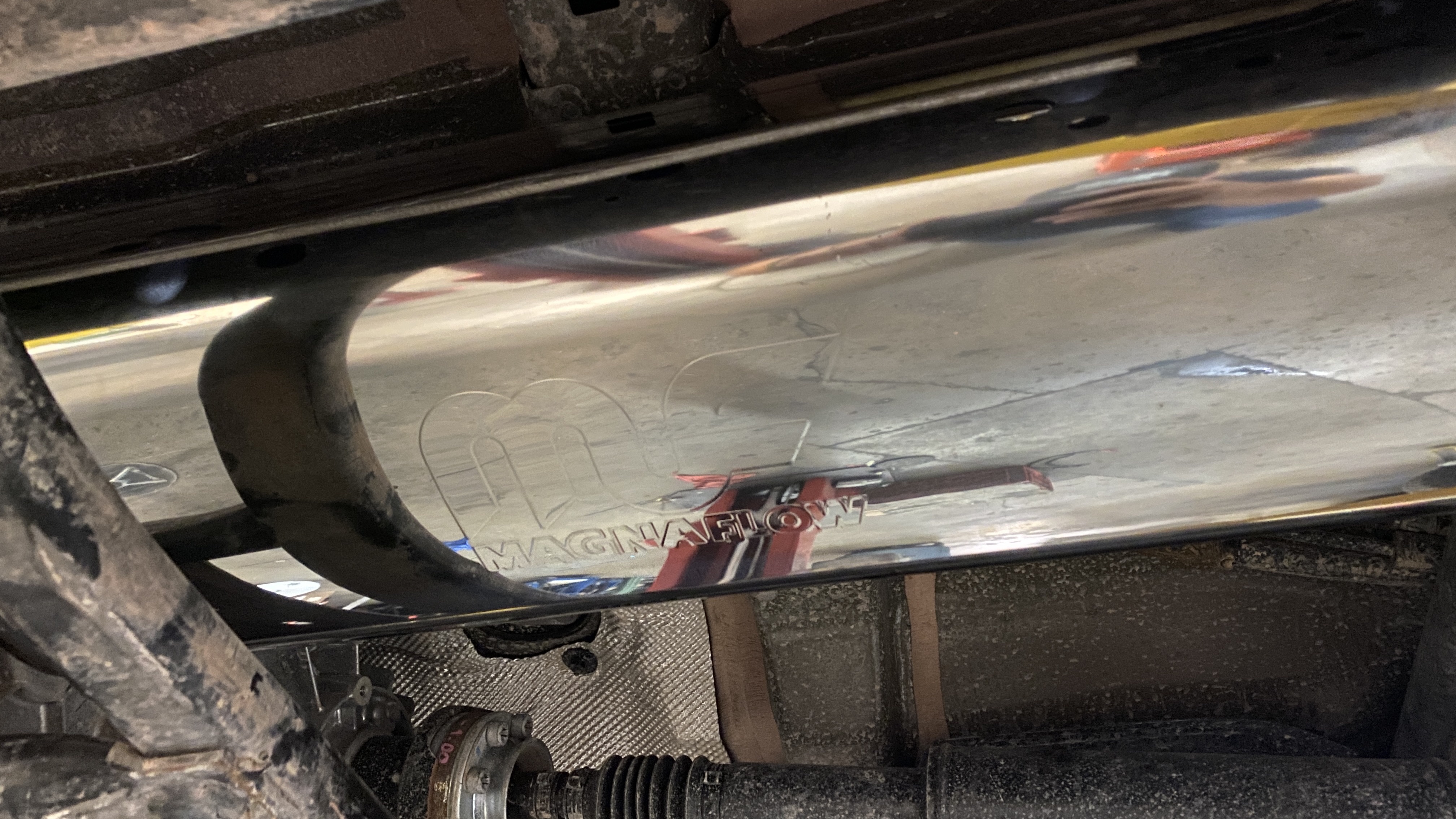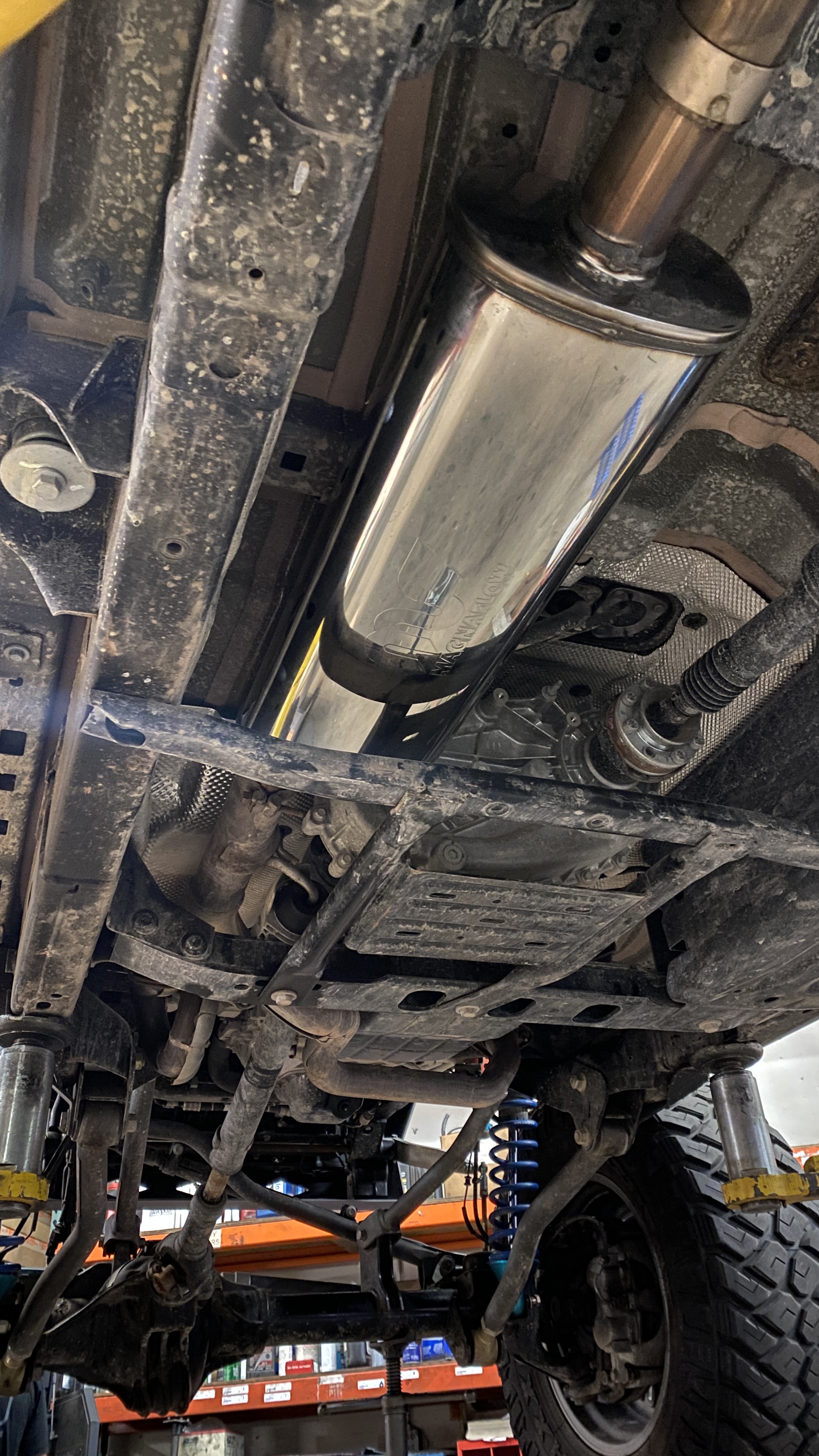 Relocated the KC HiLiTES Pro6 lights (https://rebeloffroad.com/kc-hilites-gravity-led-pro6-single-pair-pack-system/) from the A-Pillar down to the bumper. We're using the Poison Spyder Fairlead Light Mount (https://rebeloffroad.com/poison-spyder-hawse-fairlead-light-mount/) behind the Warn Epic 1" Fairlead (https://rebeloffroad.com/100655/).

As this vehicle will be behind another Gladiator at times on dusty roads, we wanted to keep the lights down on the bumper to keep any visual obstruction to a minimum.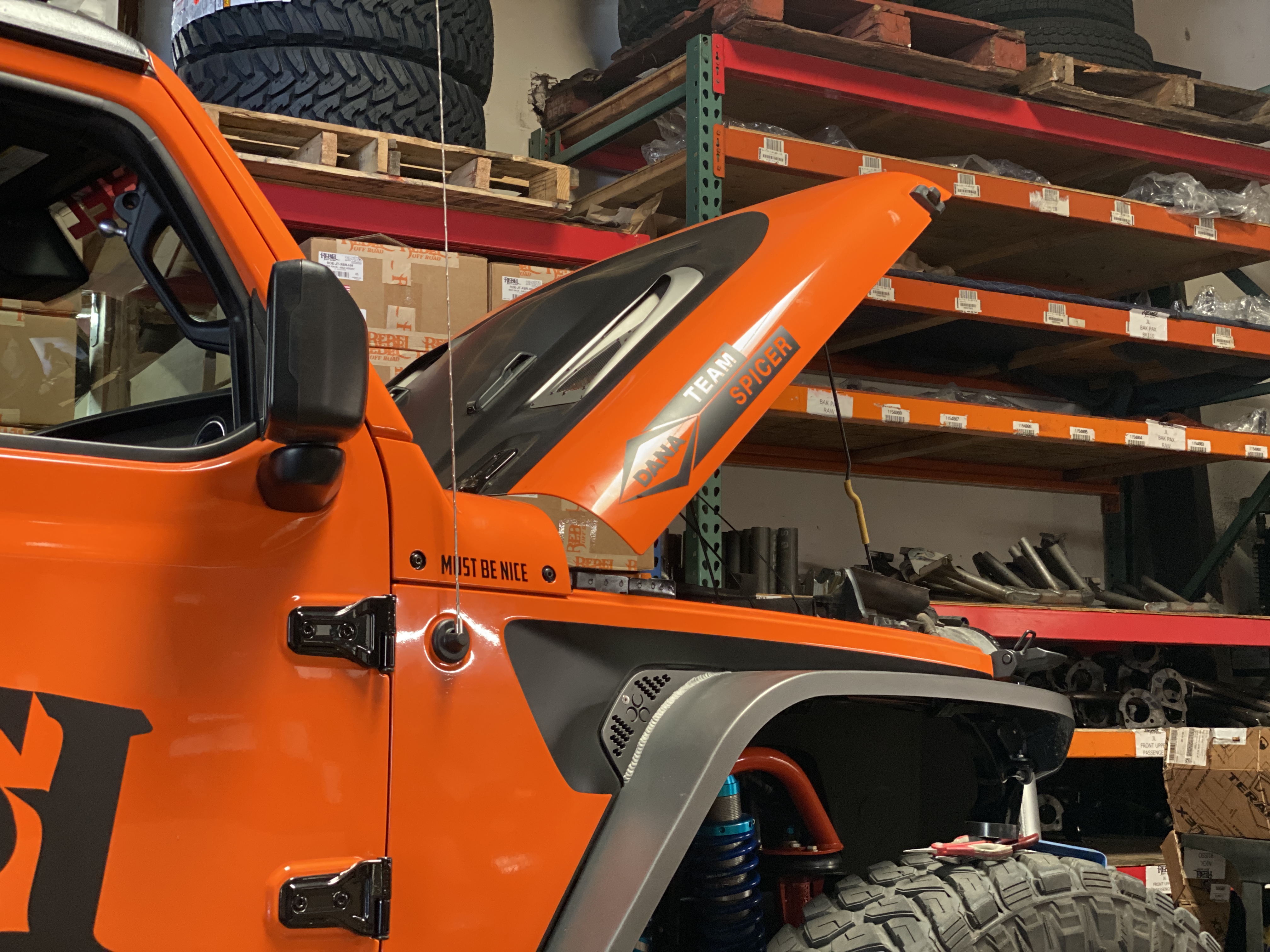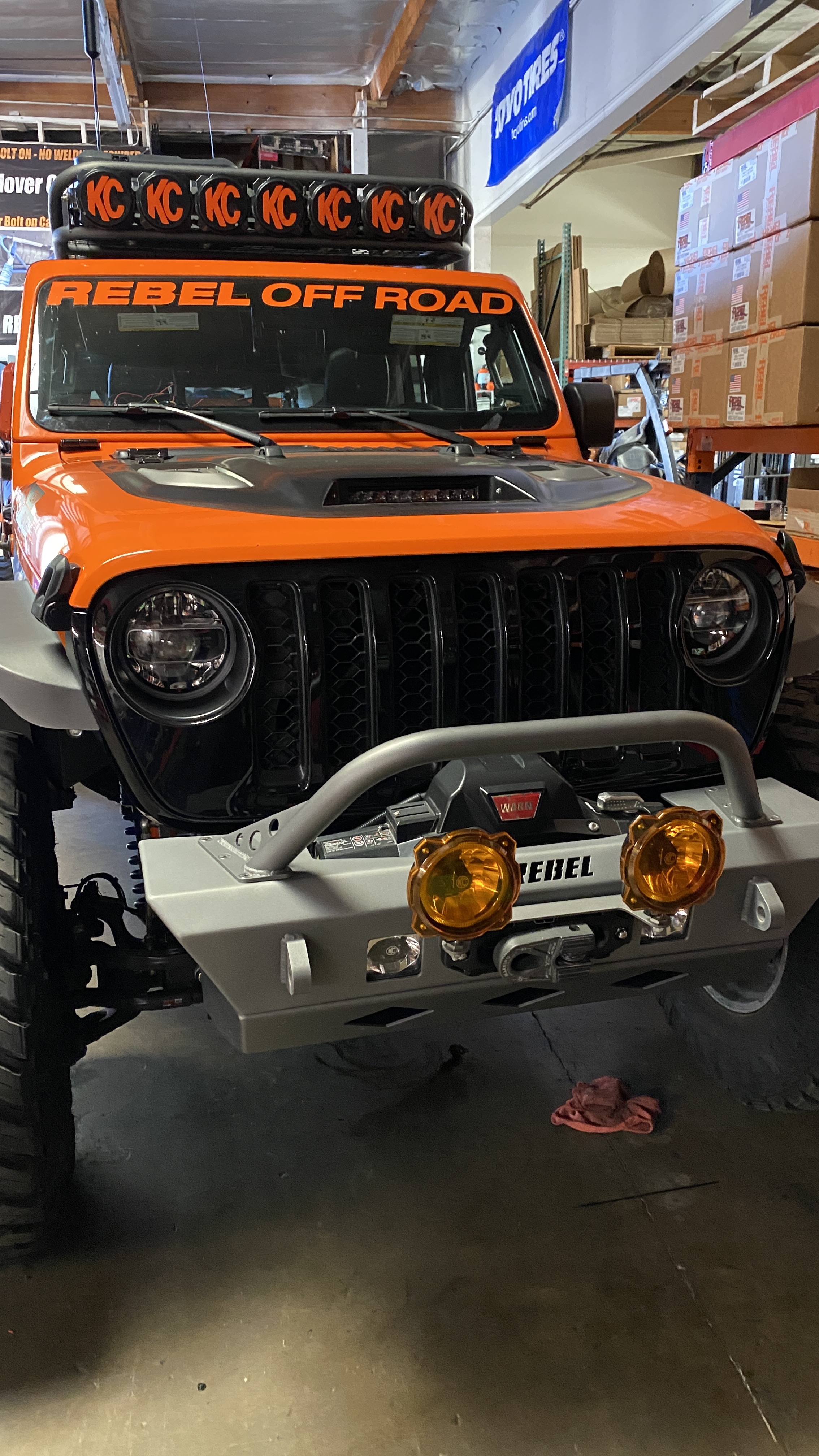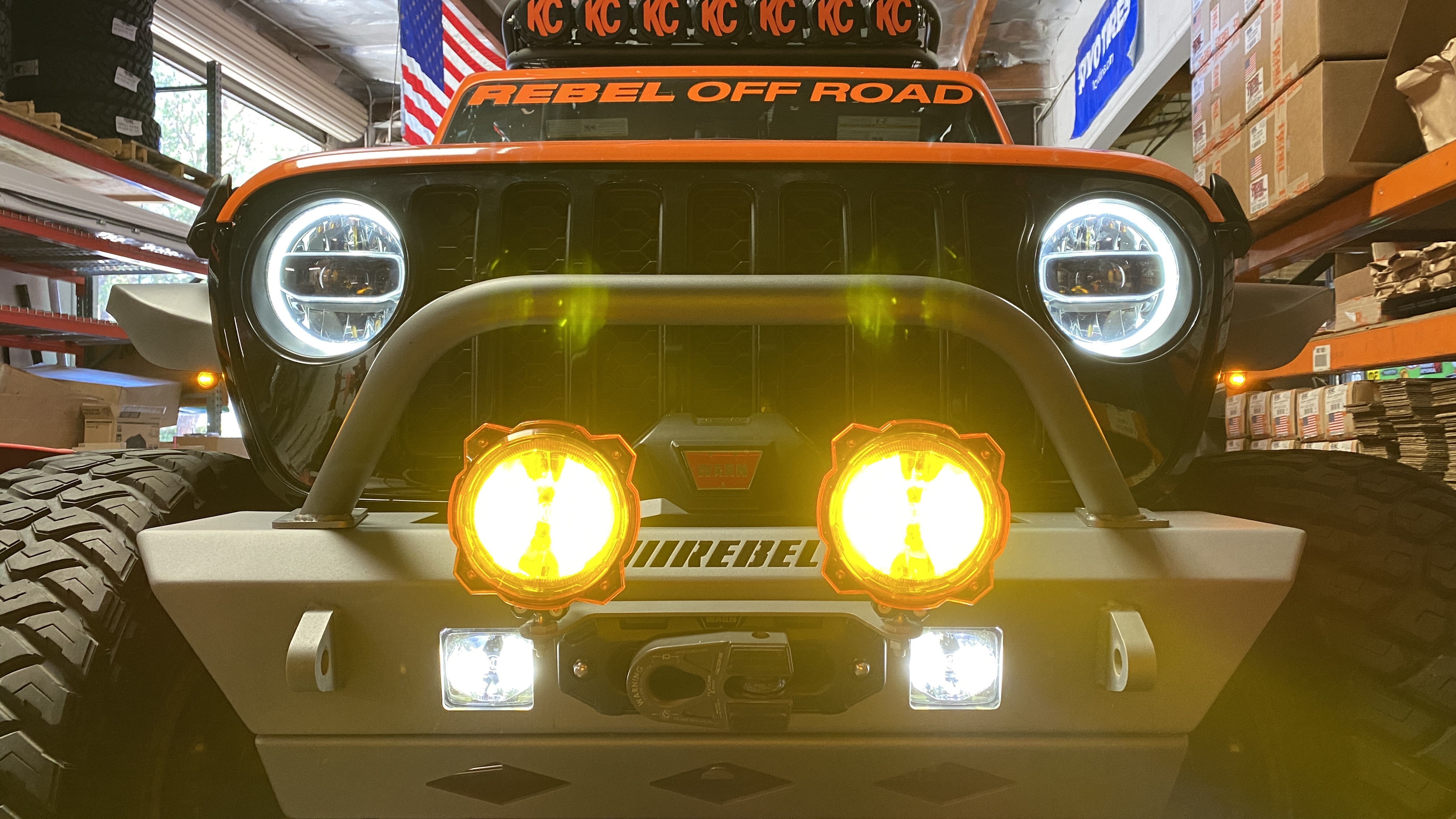 We'll be using these rack mounts from Front Runner to attach some new cases from Pelican. We'll be posting some photos of those up very soon. We have one more case to attach on the drive side. We'll be using these to store some of the bigger items like sleeping bags, pillows and some bulky food items.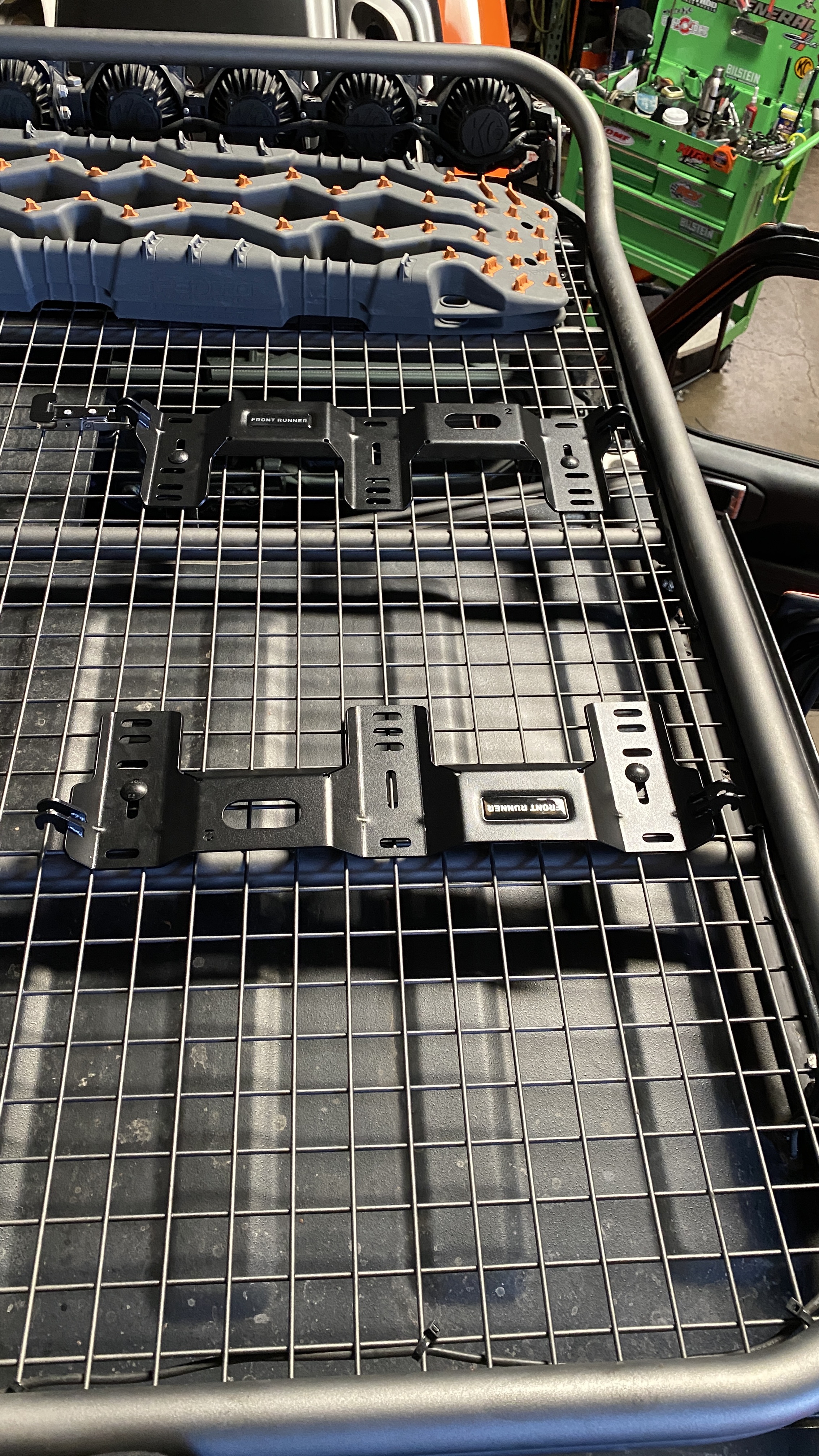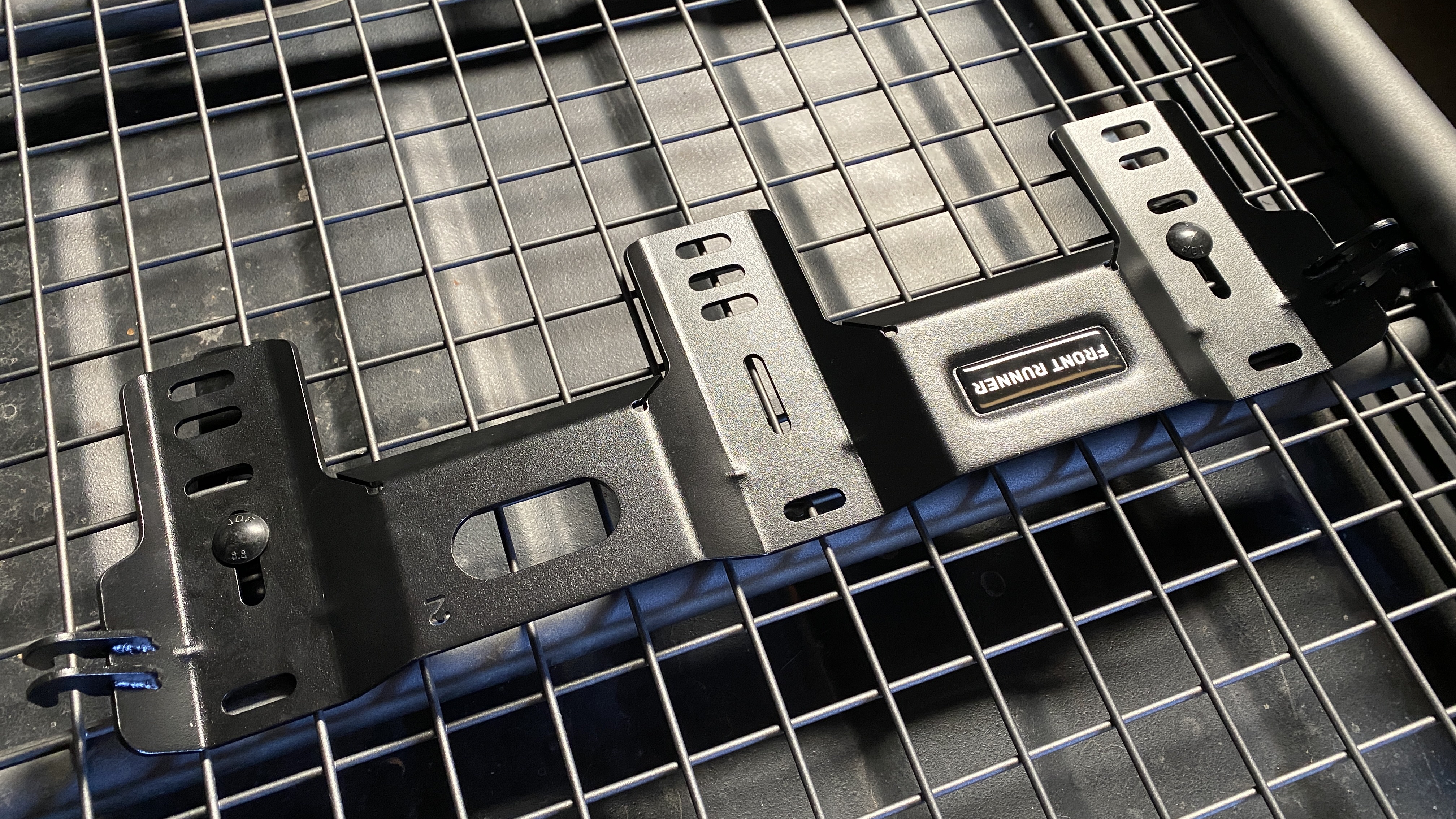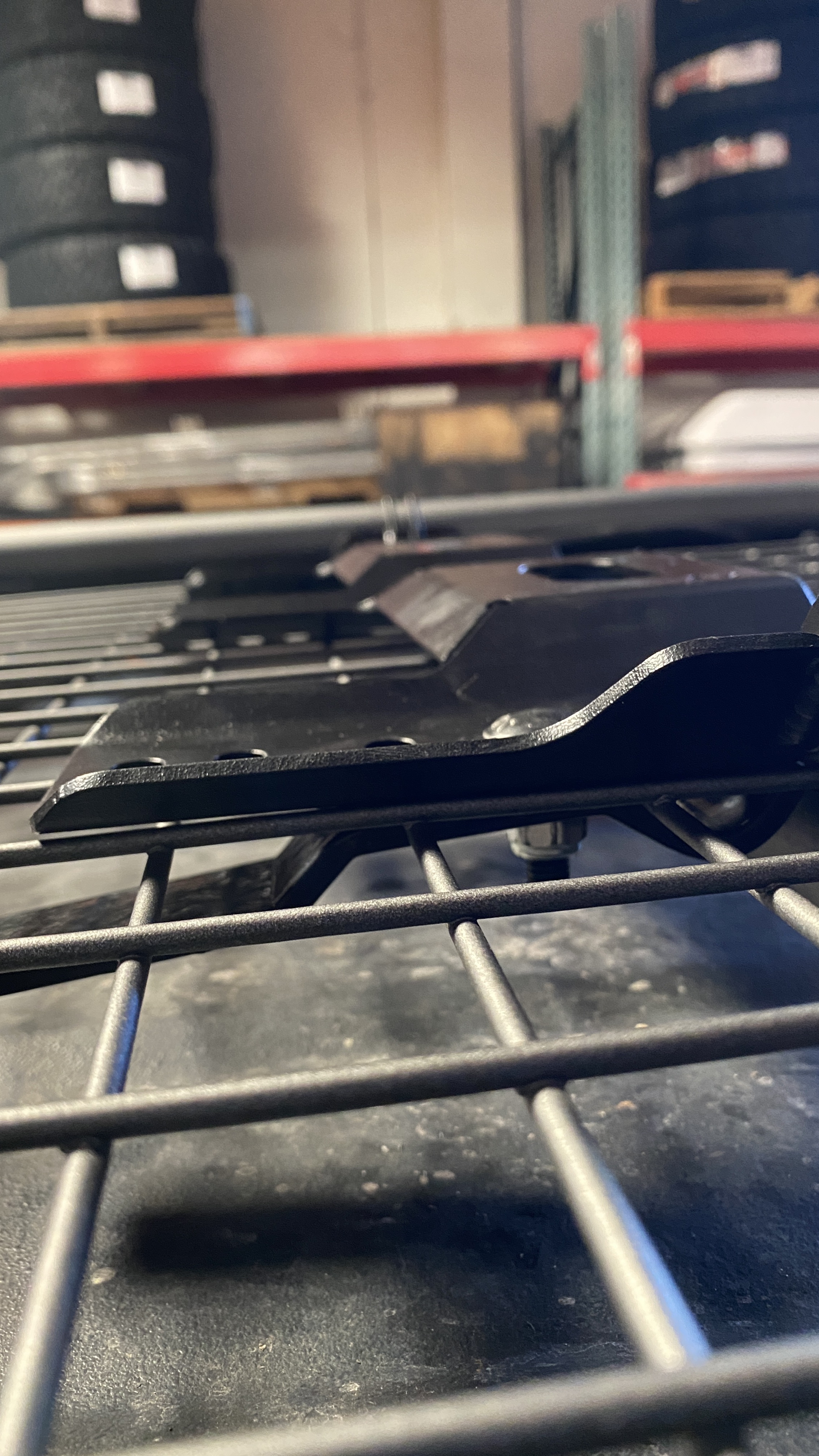 We've mounted up the weboost Drive 4G-X OTR using a Rhino Rack Aerial mount and a modified version of our flat carrier plate. This gives the atenna base way more stability and peace of mind for use on rough unpaved roads. We still need to wire it into the cabin but we'll have those photos posted up as soon as its finished.