XPLOR Full & Half Jeep Gladiator Bed Racks
Posted by EVAN GAGE on 10th Oct 2019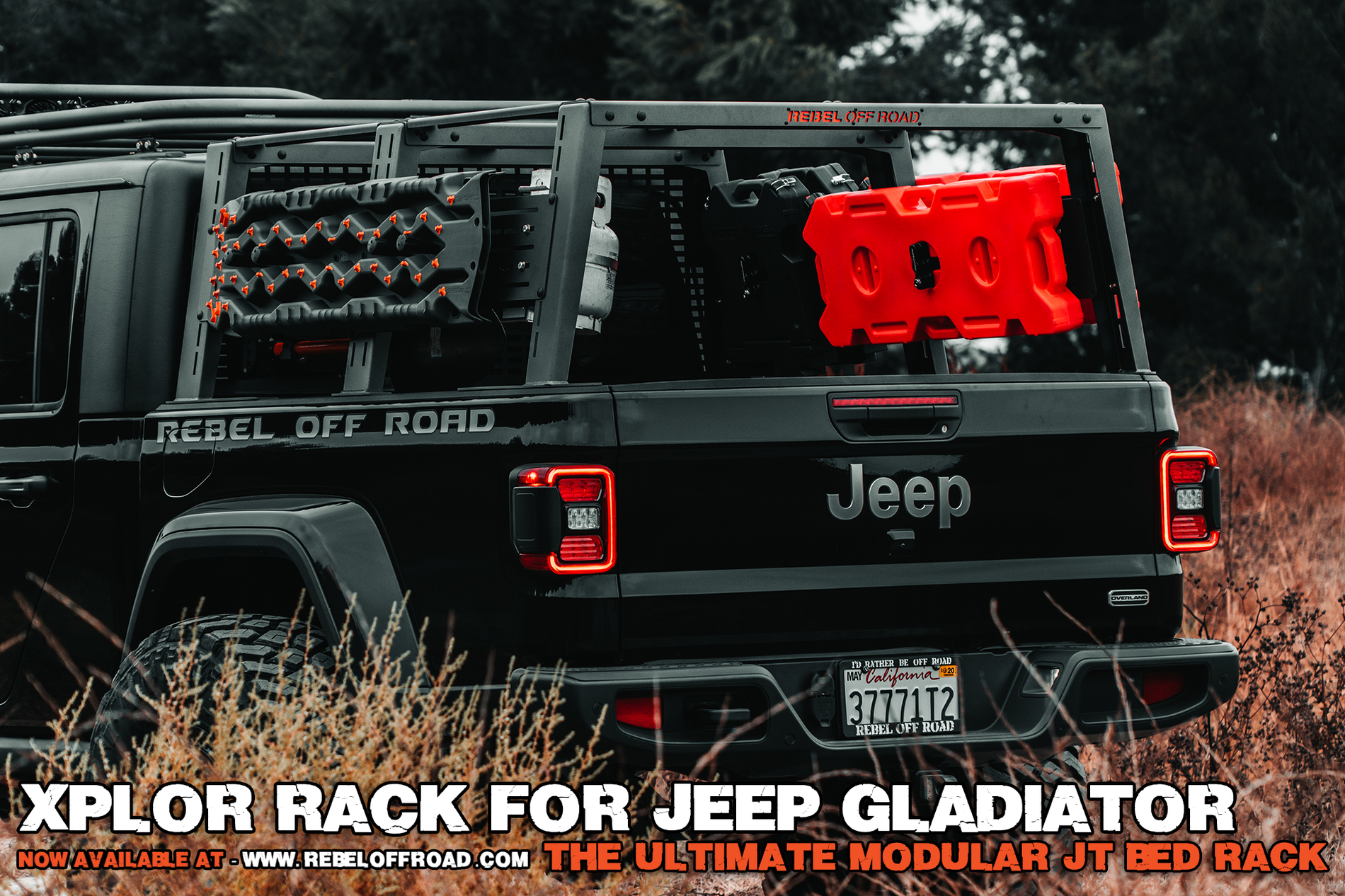 Looking for a truly modular, make it your own bed rack system for your Jeep Gladiator? Look no further. We've created the XPLOR Rack with customization front and center. With the ability to mount our carrier plates on the outside, inside and top of the rack, you can create the perfect setup for your next adventure. We went with half inch bolts for mounting to your existing factory frame rails and 3/8" carriage bolts throughout out the frame for added strength and reliability. MADE IN THE USA!

View XPLOR Full Height Rack: https://rebeloffroad.com/xplor-jeep-gladiator-full-truck-rack/

View XPLOR Half Height Rack: https://rebeloffroad.com/xplor-jeep-gladiator-half-bed-rack/

View XPLOR Rack Accessories: https://rebeloffroad.com/rebel-engineering/xplor-racks/xplor-rack-accessories/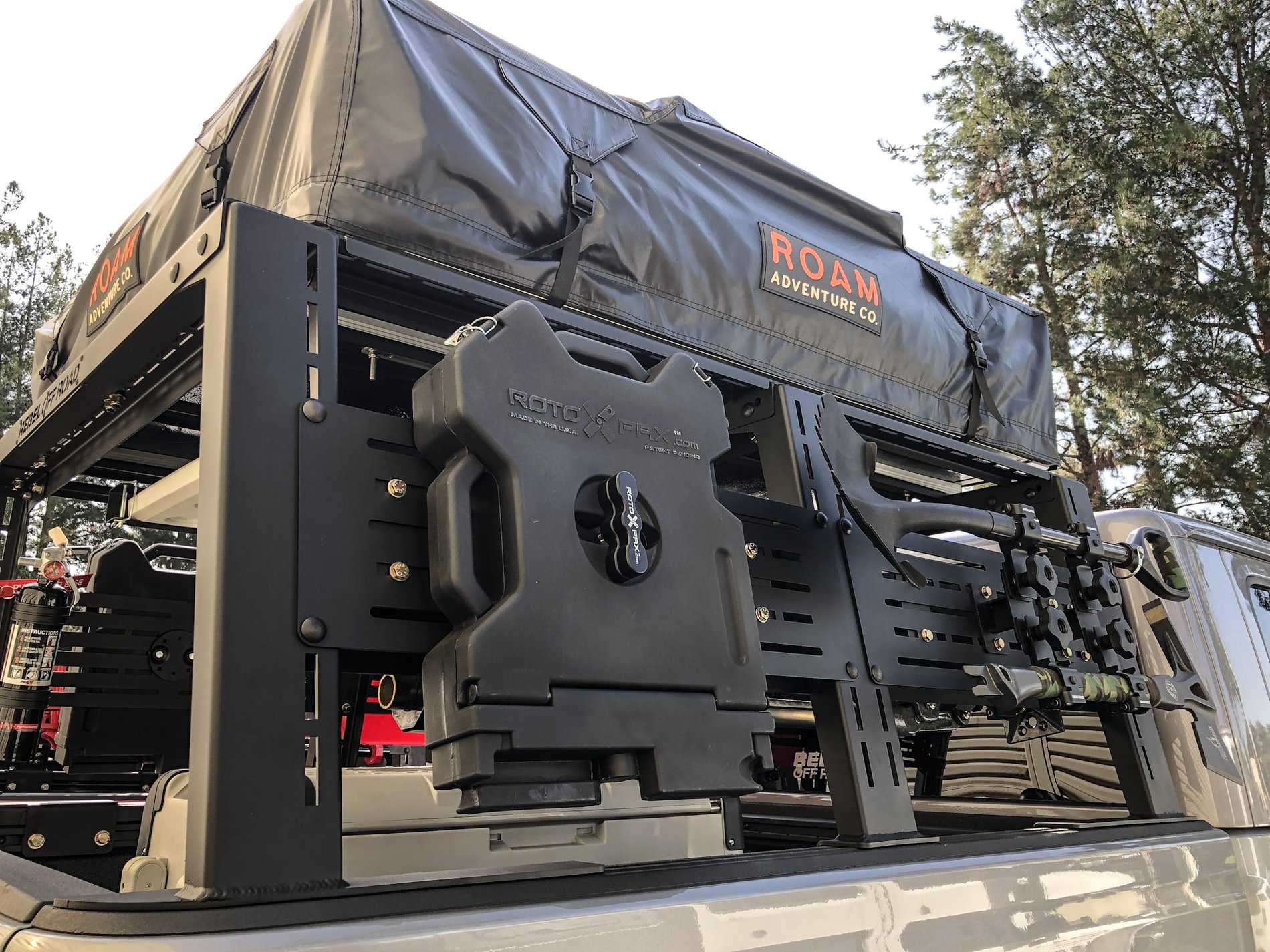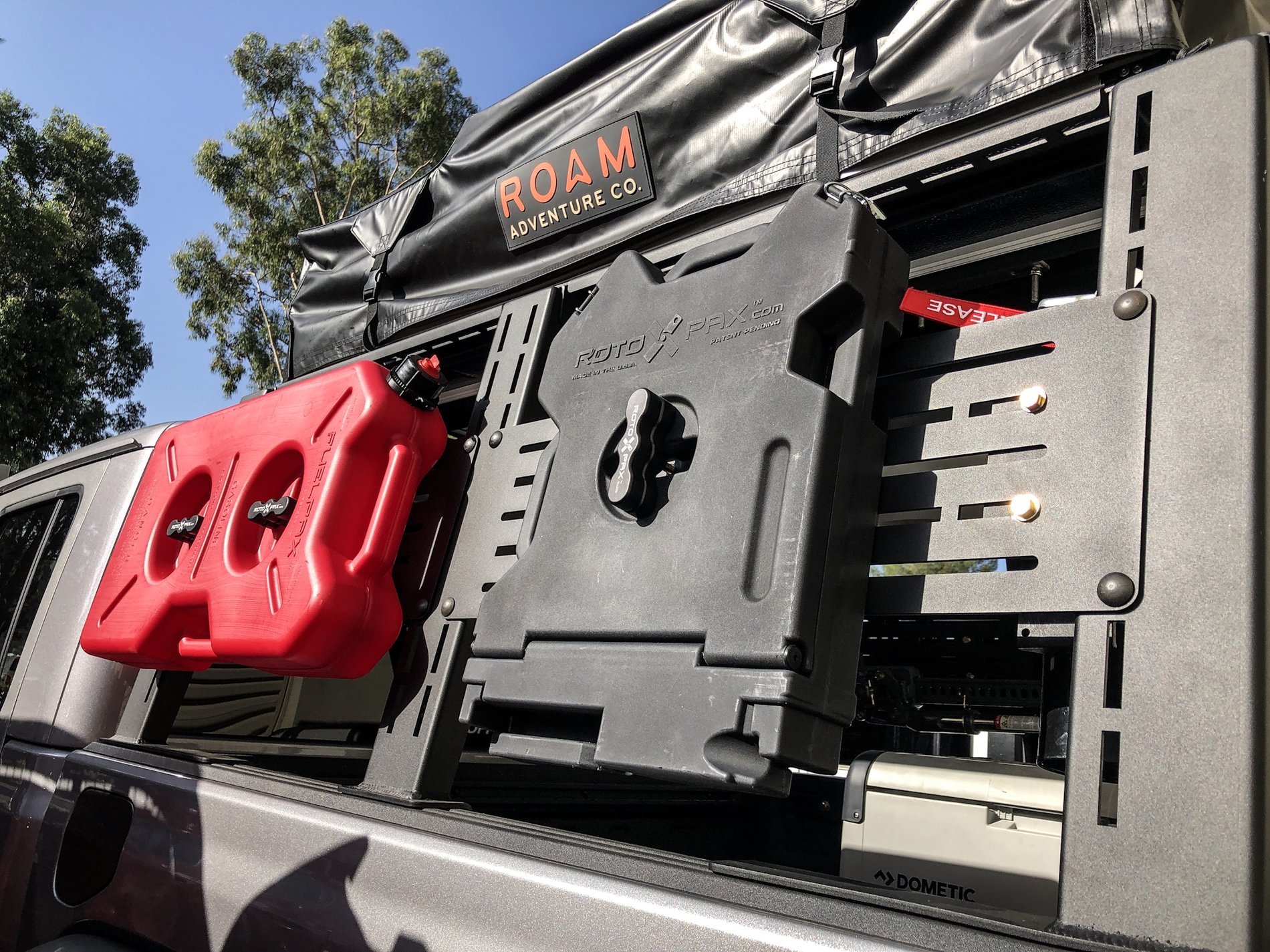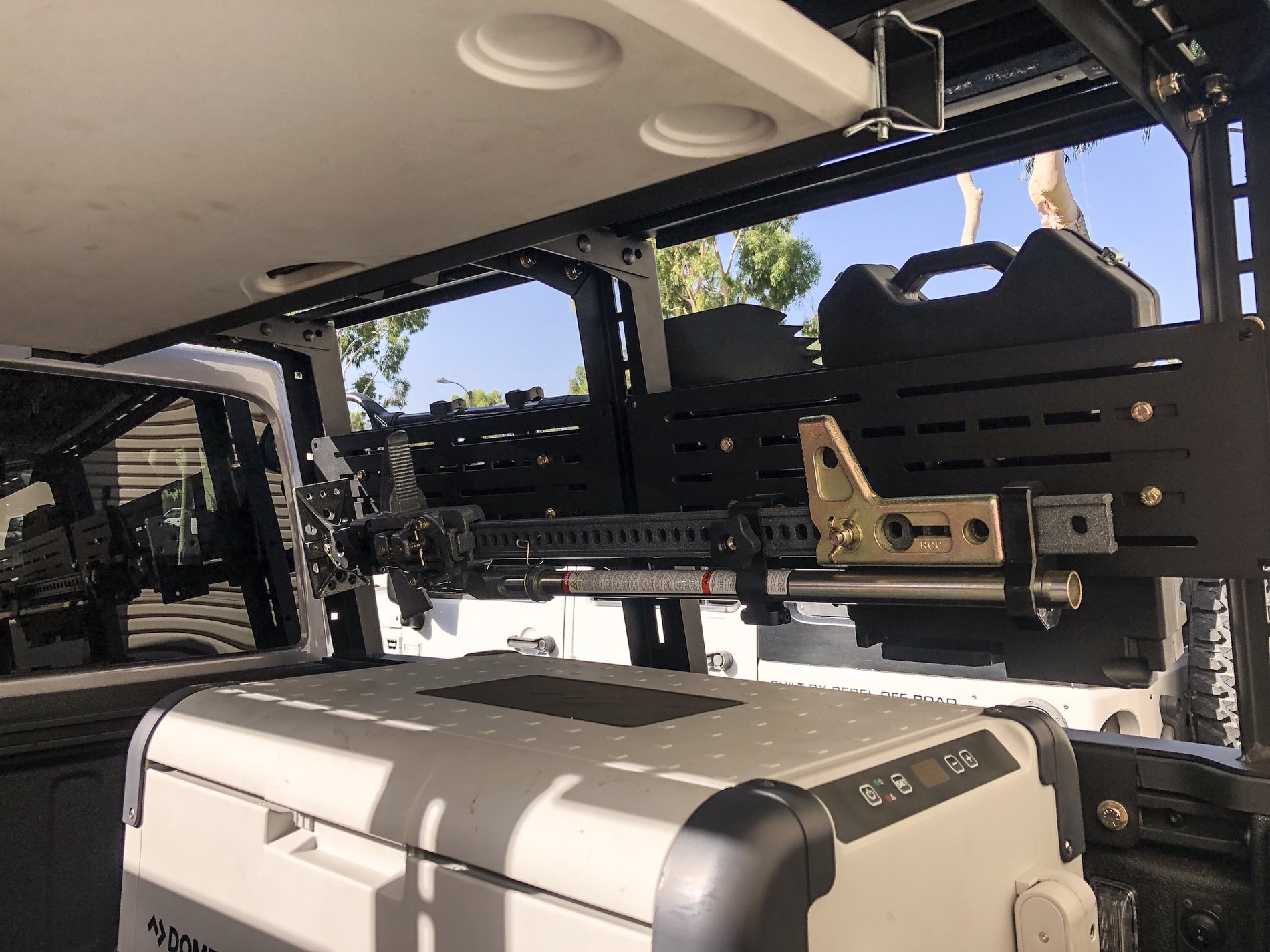 Our rack allows you also to run either a Halo Rack on top or the Rhino Rack Pioneer platform for additional mounting/storage options. With plenty of locations to mount lights, if you decide you need to make your own, feel free to drill into the cage and create your custom light setup.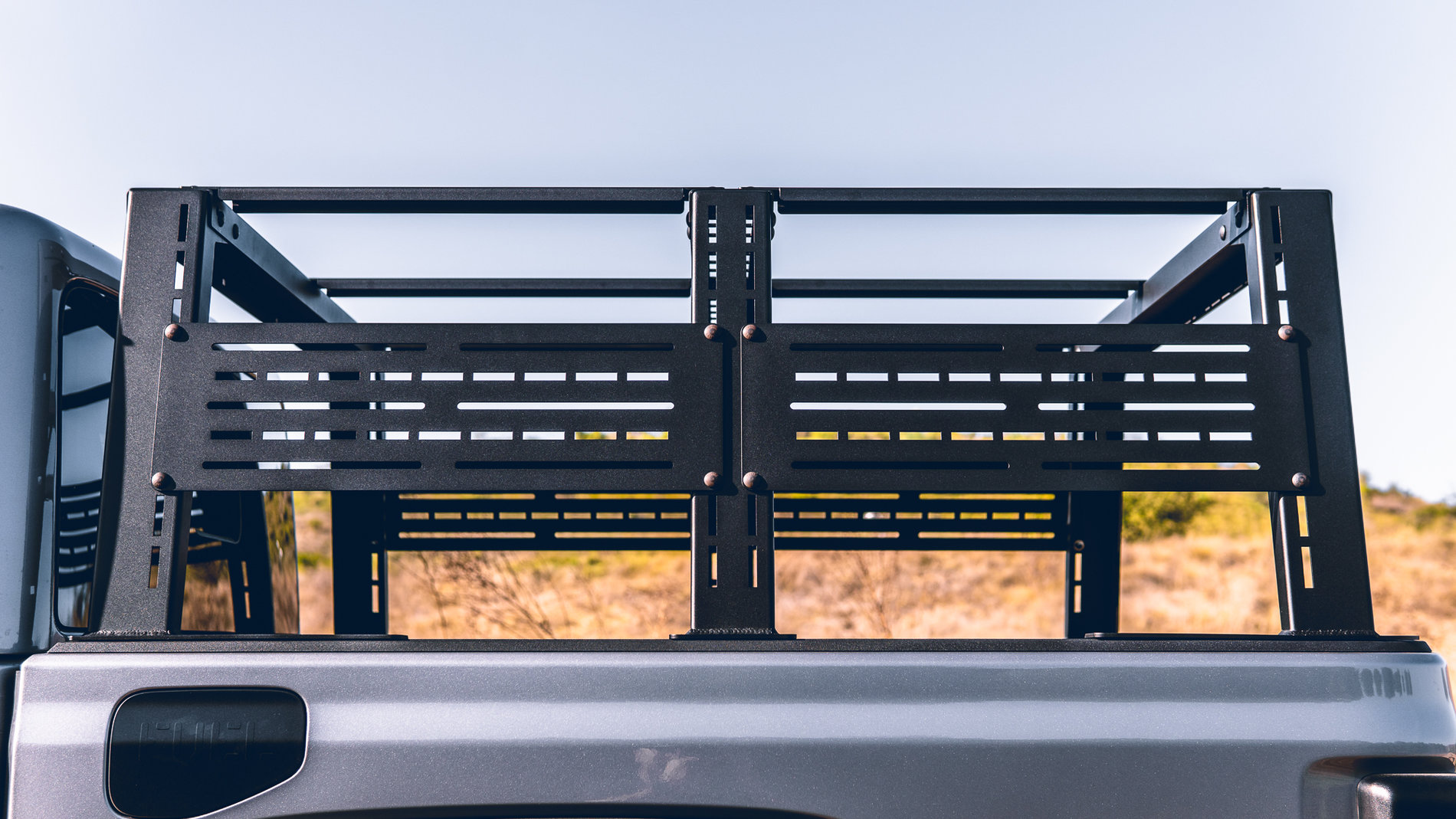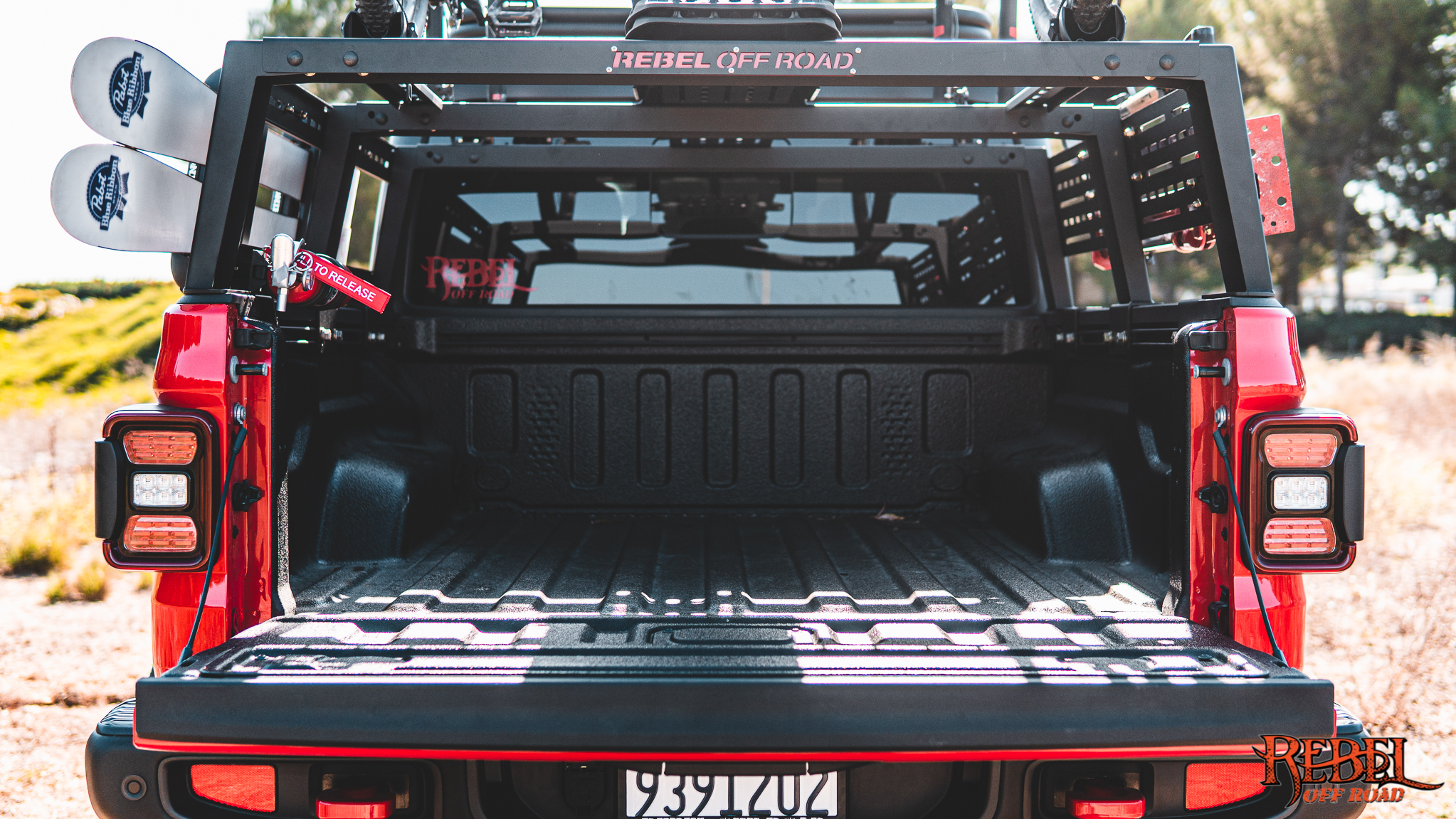 What's included in the basic setup?

You'll receive front, middle and rear brace bars including their corresponding crossbars. Four carrier plates for exterior side mounting. Six top channel braces, perfect for mount rooftop tents or other accessories. You'll also receive a plate for mounting behind the cut-out Rebel Off Road Logo, which you can powder coat any color to match your Gladiator.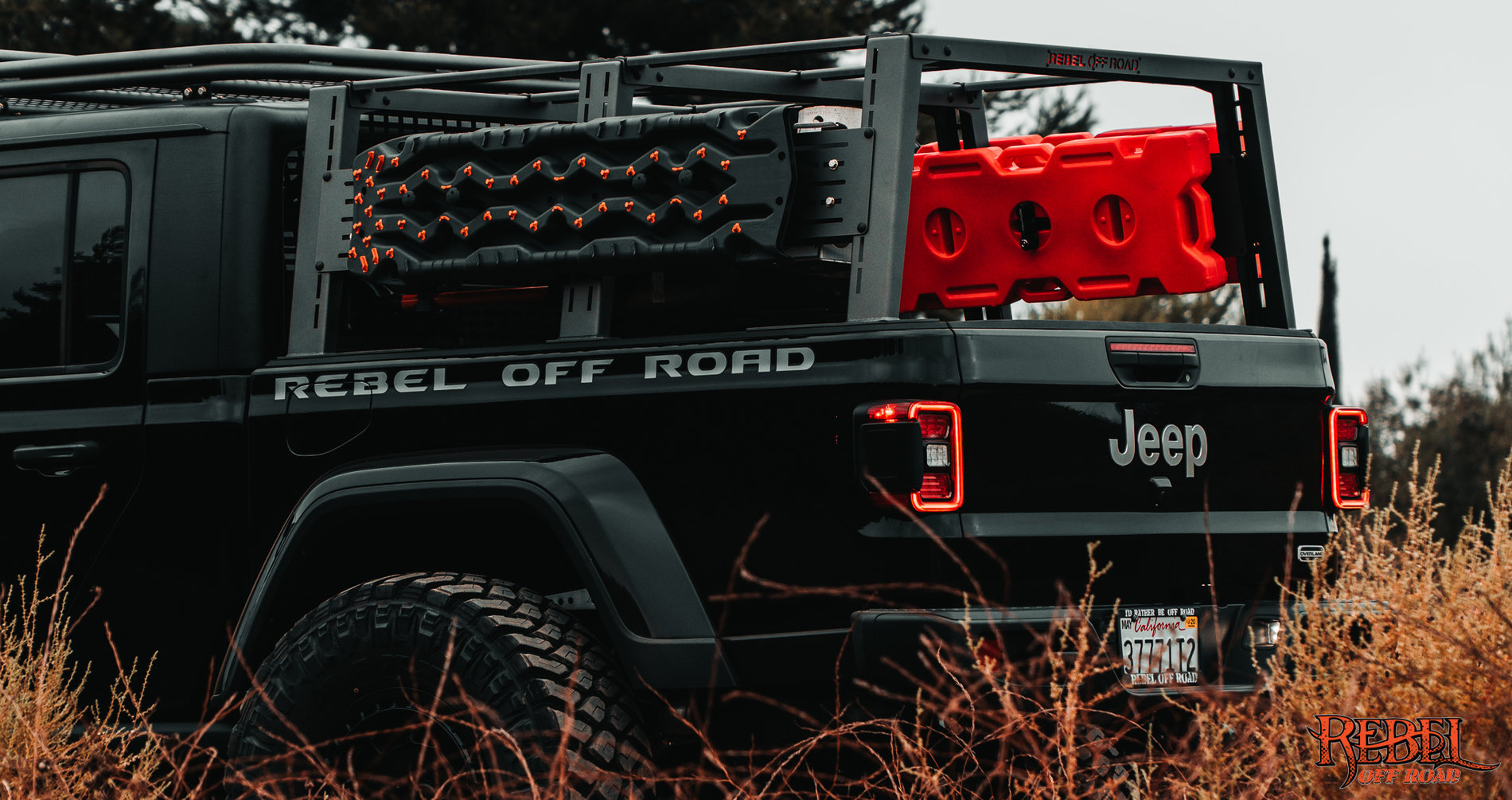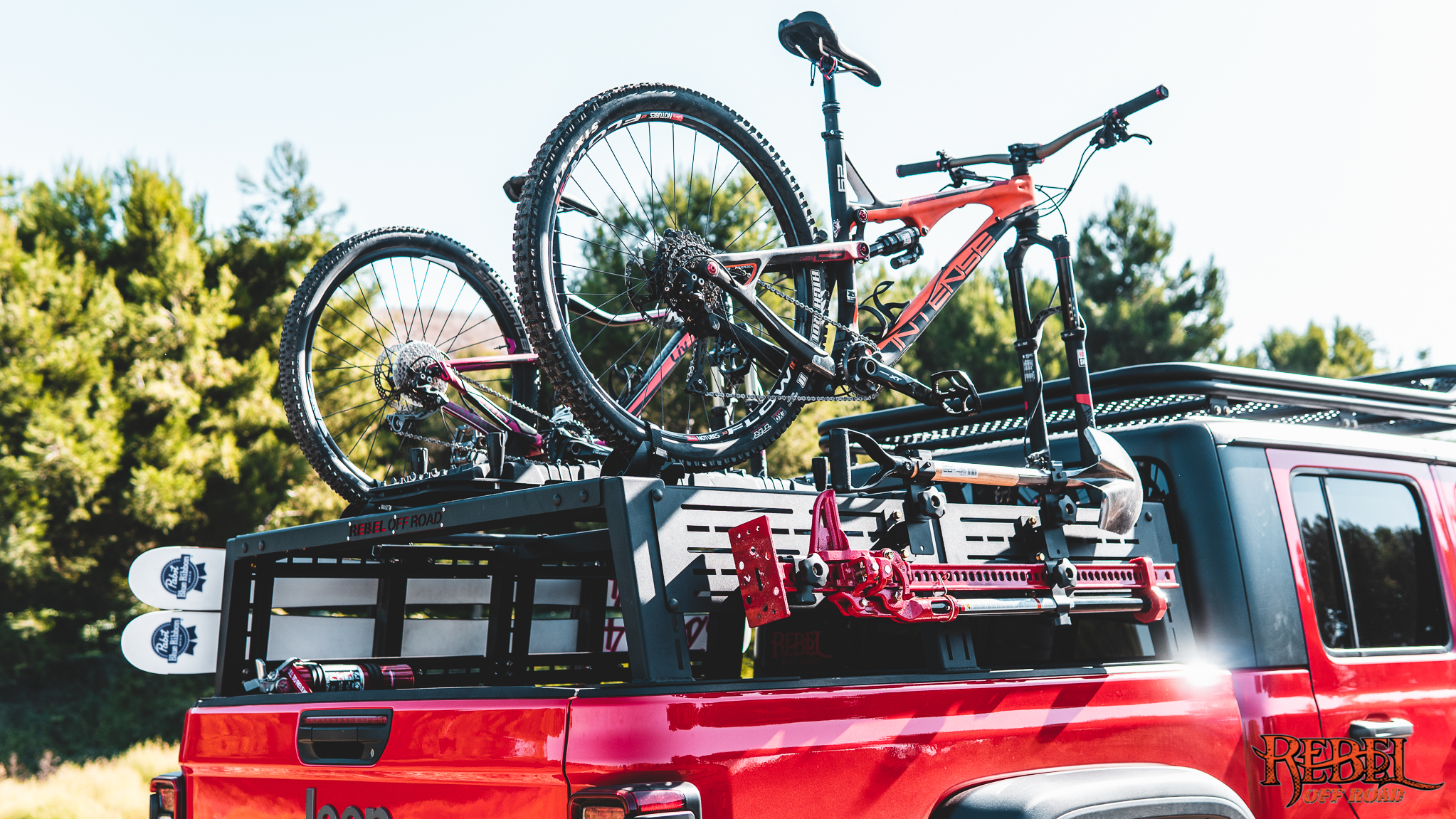 Our XPLOR Racks will come raw as we know all kinds of things can happen during transport. This allows you to choose a color that represents your rig and style.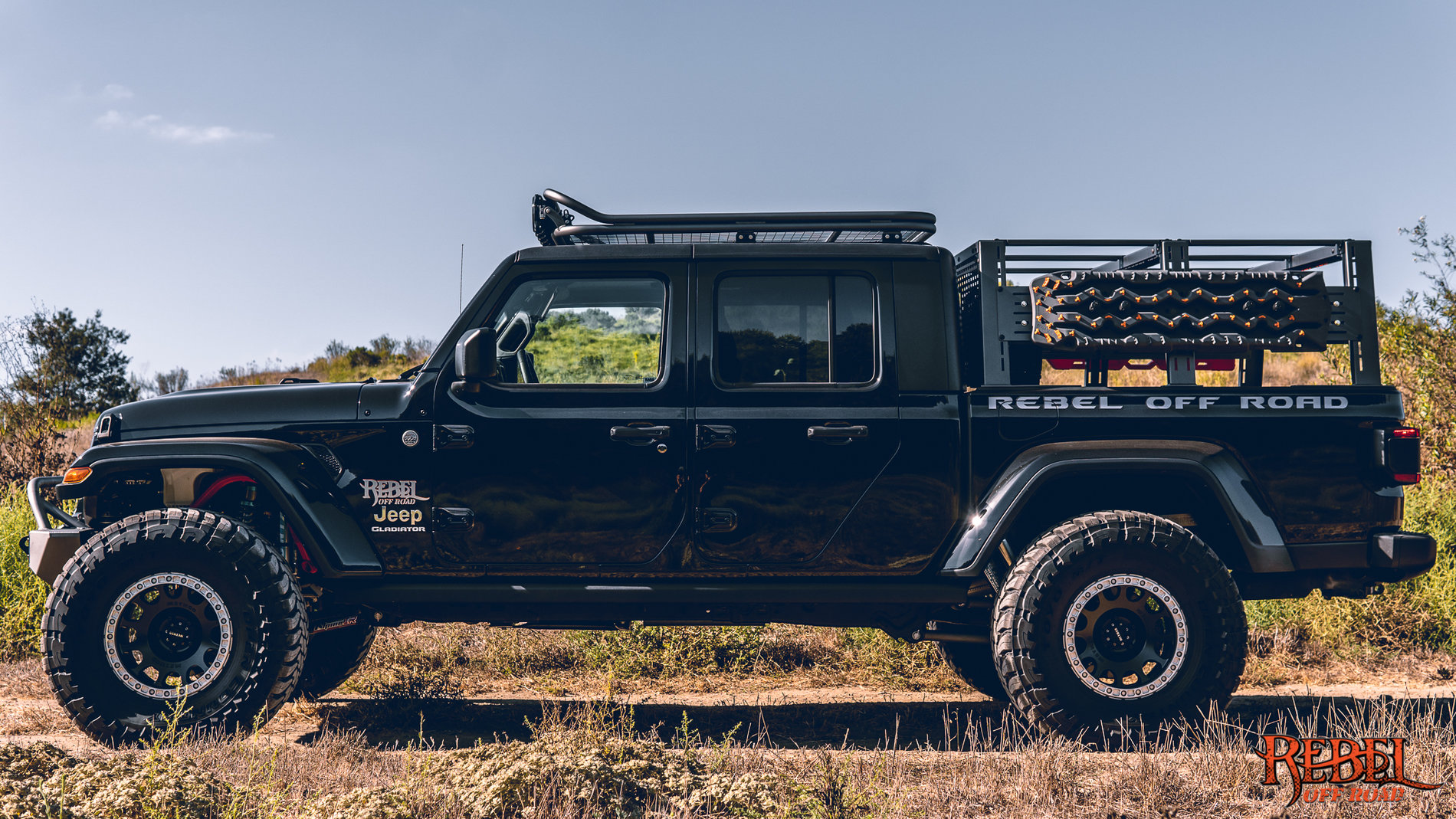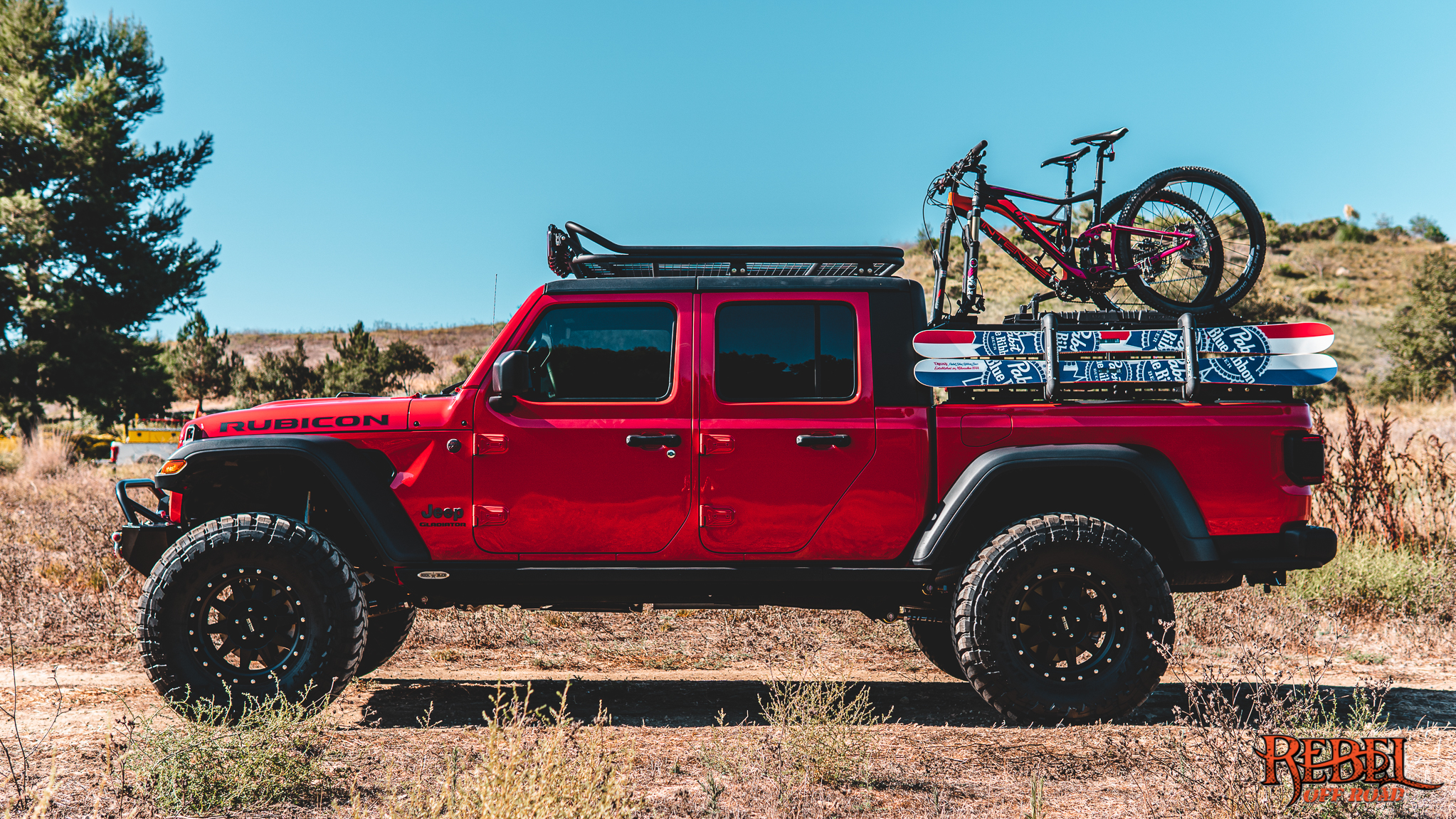 Added Accessories
We choose to partner with Rhino Rack to utilize their full lineup of accessories that compliment our XPLOR Rack capabilities. If they have a mount for your adventure equipment it will work with our bed rack. Kayak, fishing poles, snowboards/skis, bikes and surfboards mounts mount perfectly with the XPLOR Rack.


The only limitation, is your imagination!

Did your Gladiator not come with factor rails? No problem, you can purchase rails as an accessory and at a much more affordable price.

Last but not least, is the Heachache Rack. This mounts to bars directly behind your rear window and adds additional safety and protection from any of the items you've placed loose in the back of your Gladiator (remember the factory hardtop is fiberglass). It's also molle, giving you additional options for storage accessories and has a cut out for your rear sliding window.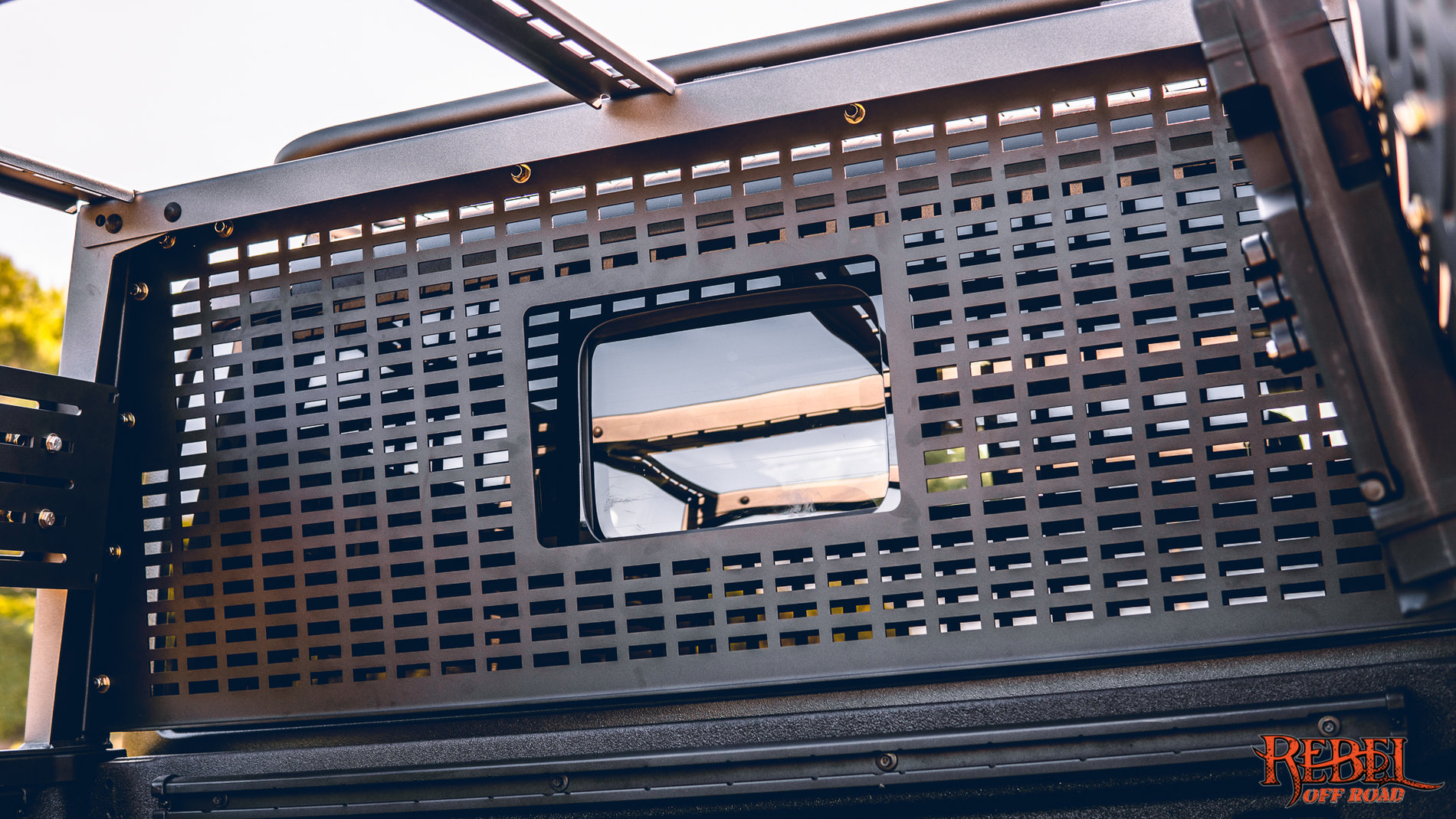 Coming Soon!

With our new fridge mount, you won't have to drill into your brand new bed to mount a slide. Our mount bolts to the bed rails, and allows you to mount either a Dometic or ARB fridge slide elevated above your tailgate when pulled out. It also has molle for mounting first aid kits or other accessories you'll need to pull out quickly. Will have rubber stoppers on the bottom.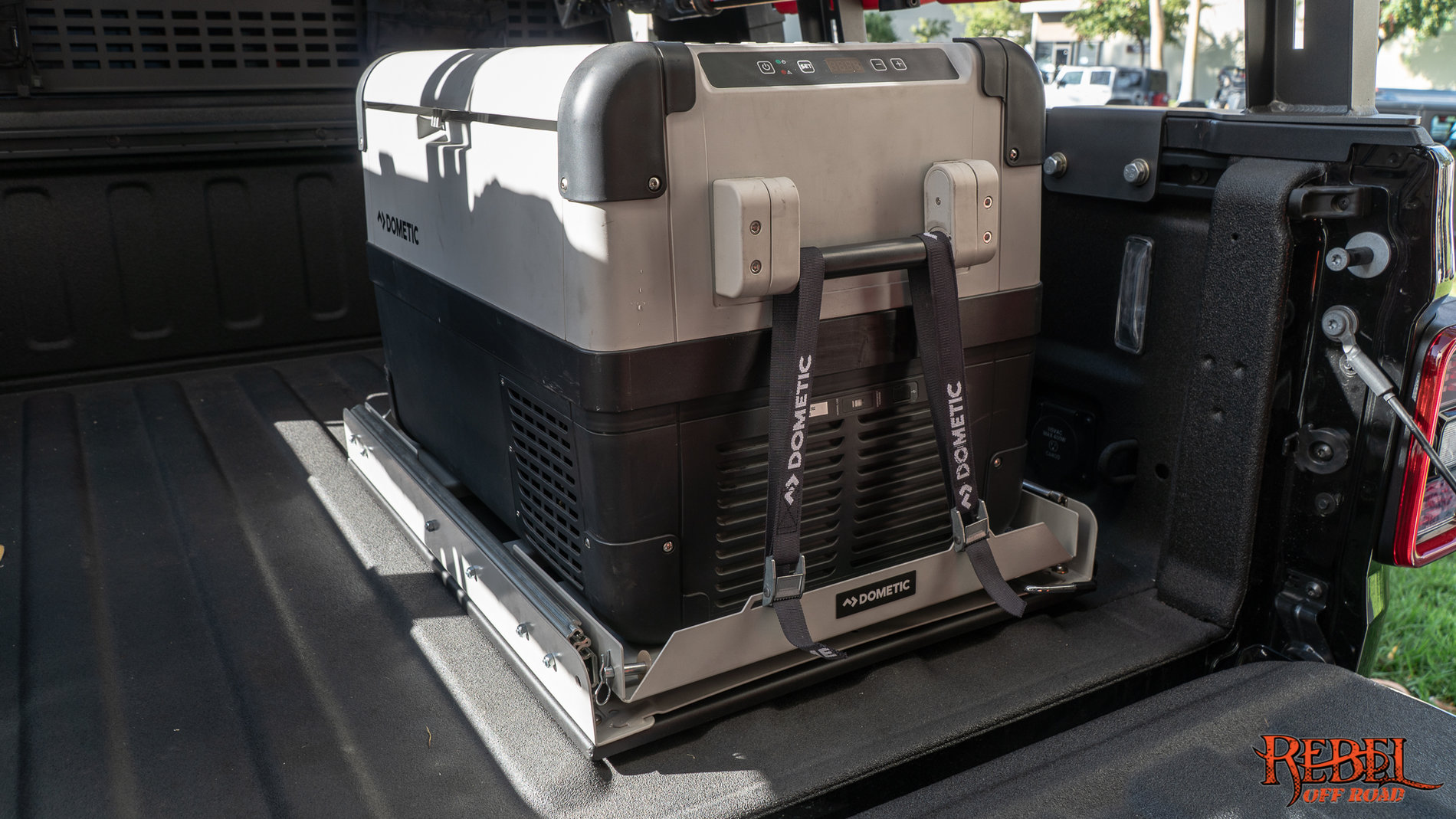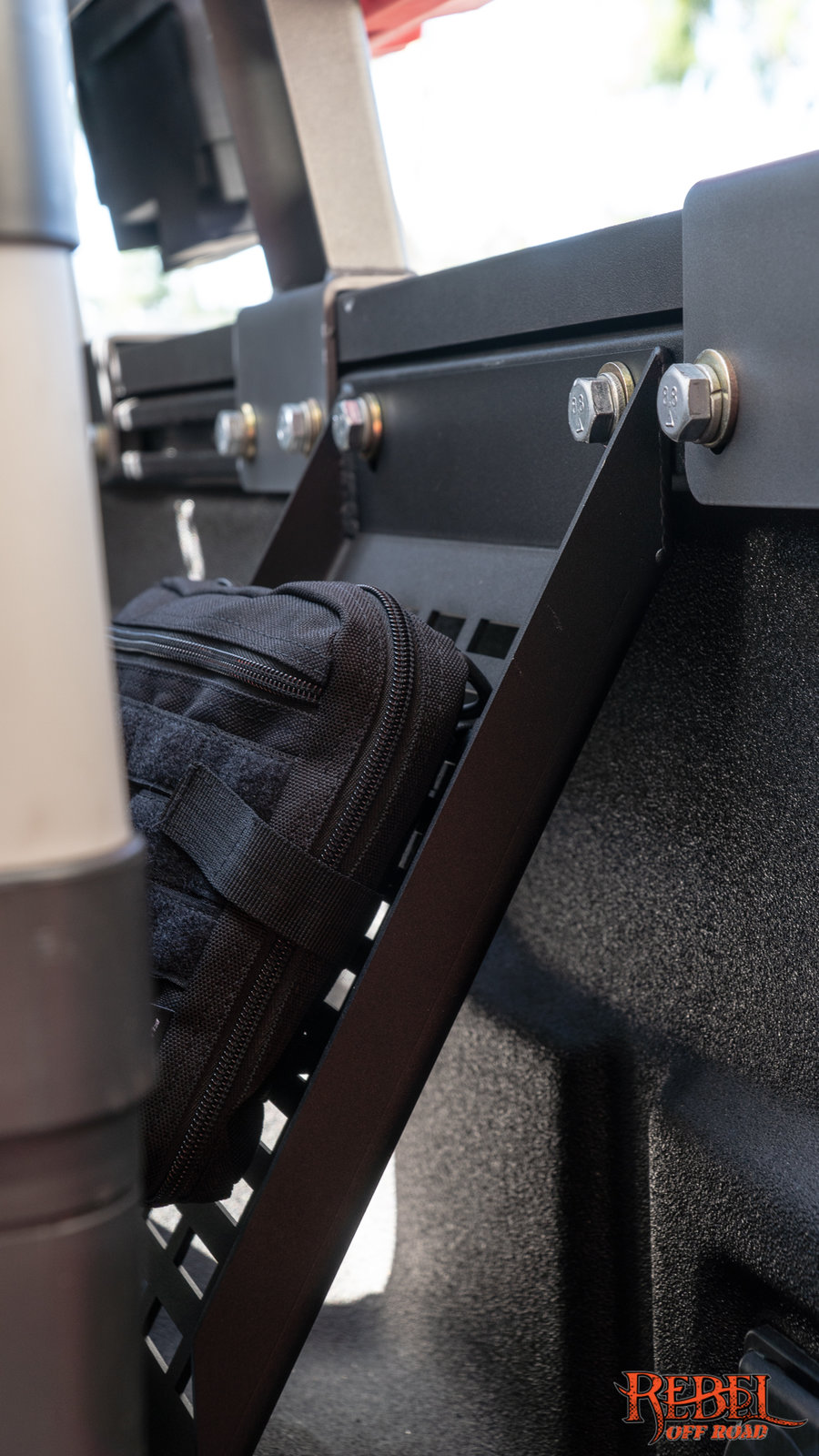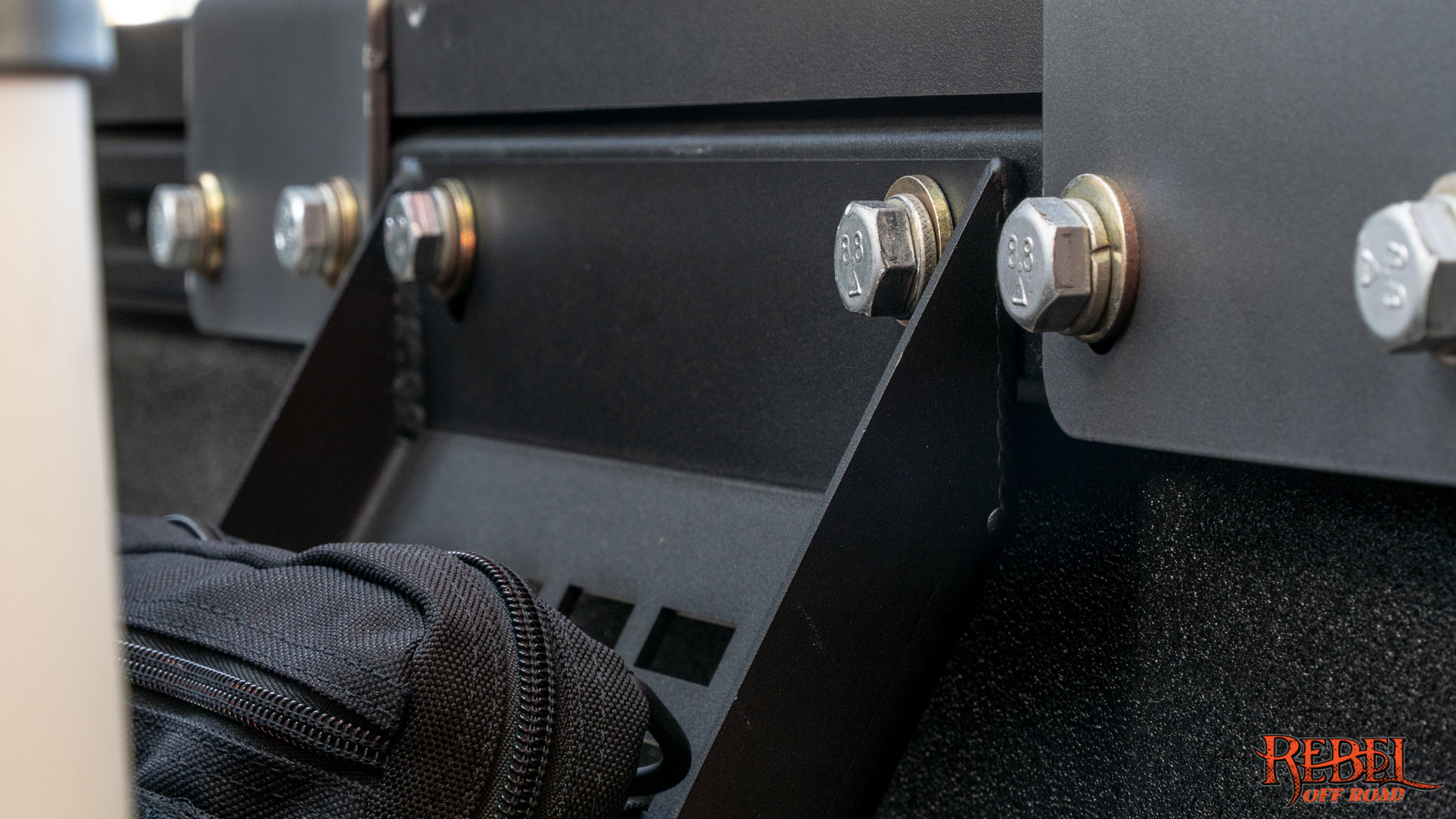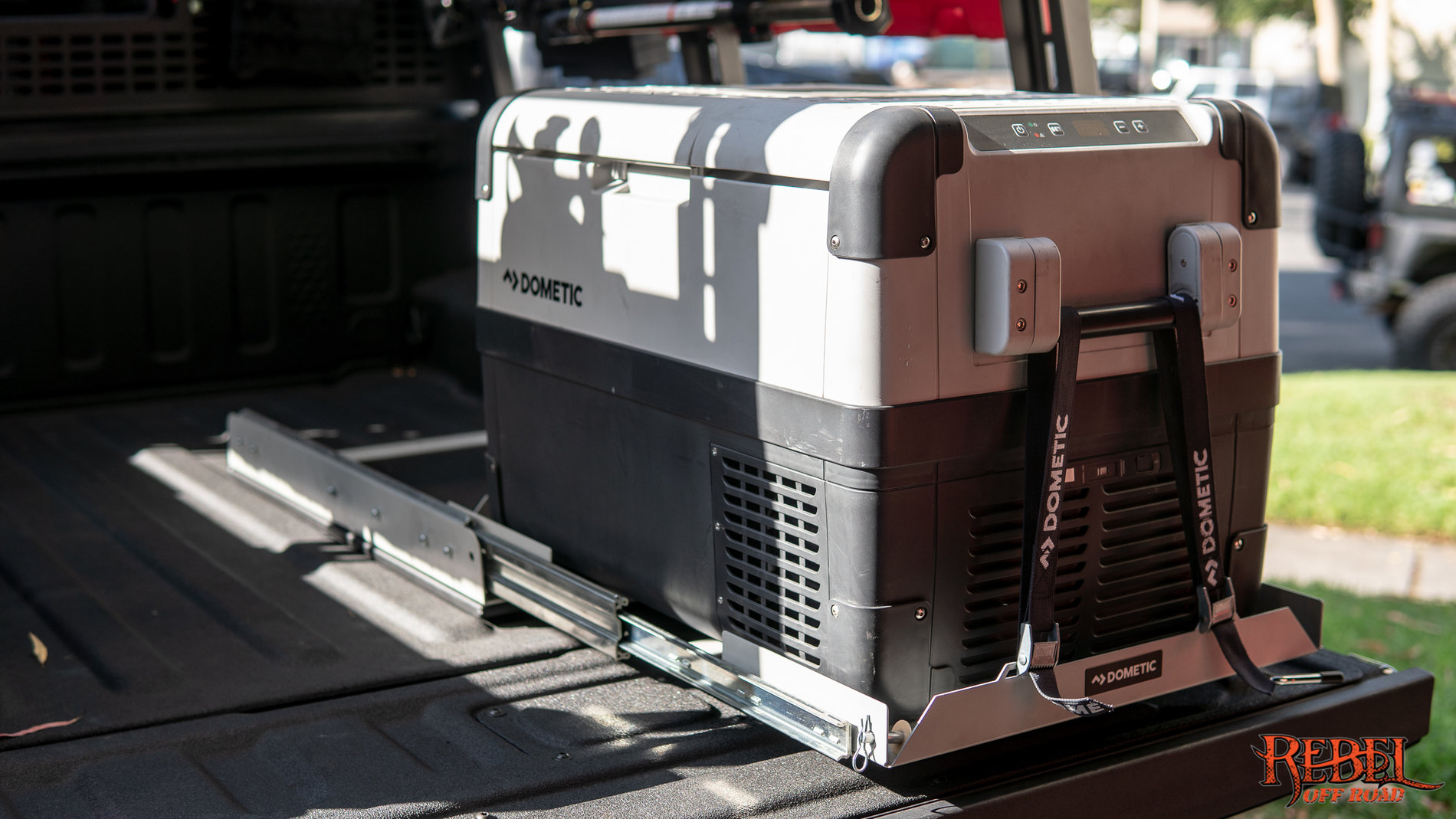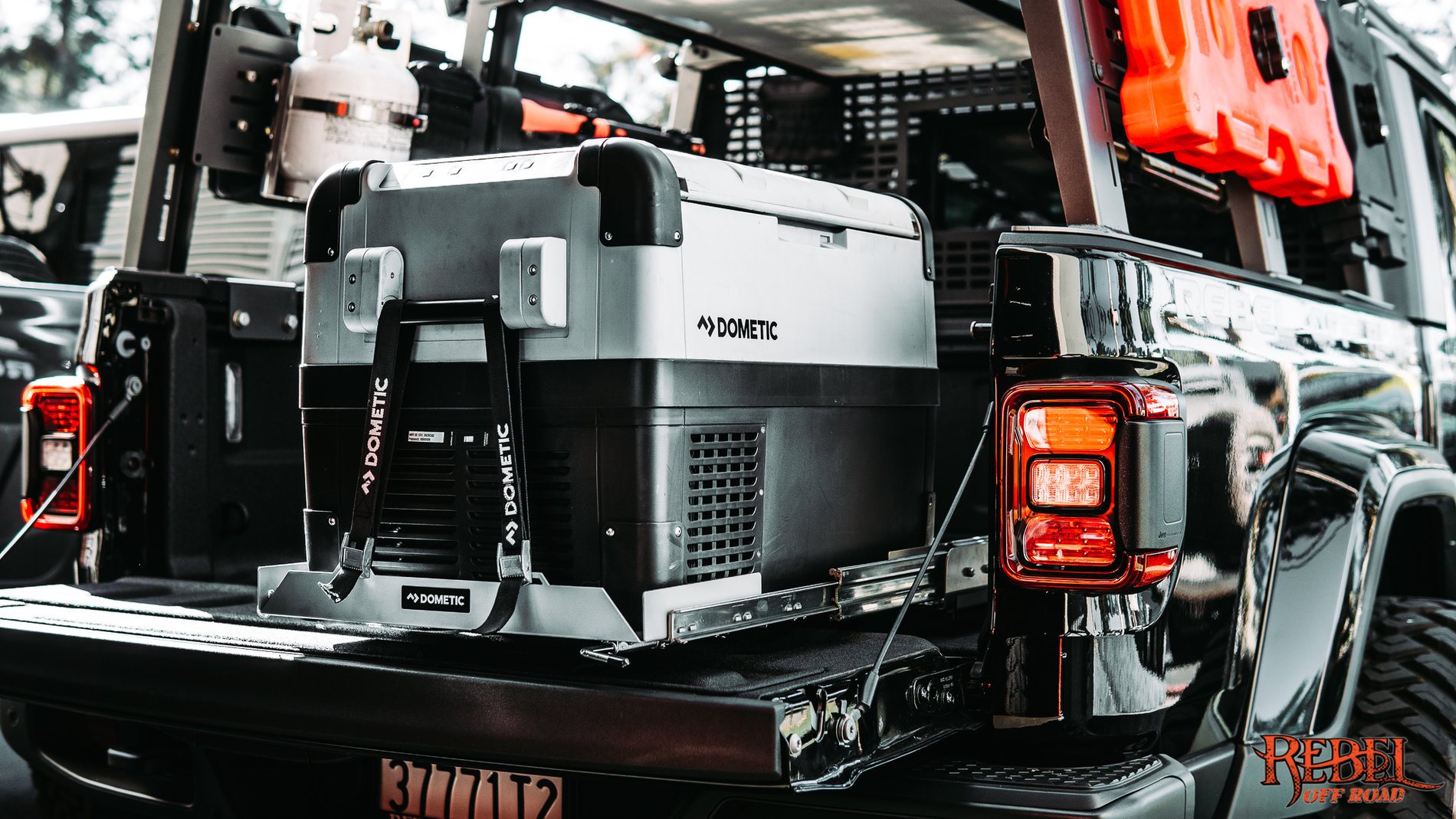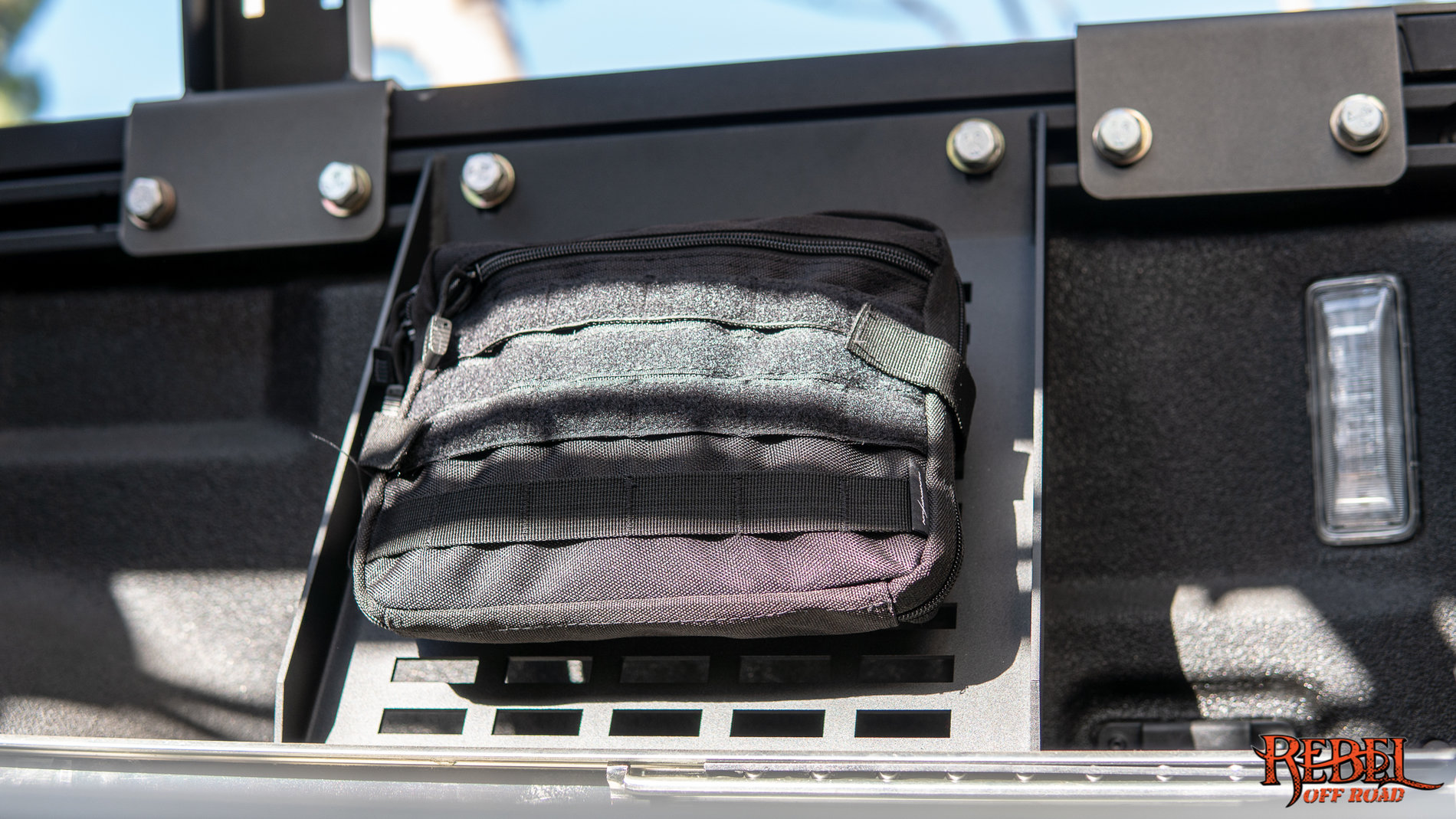 We've also designed a table mount that will attached underneath the top portion of our rack. This will allow you to run Lifetime tables tucked up and stored securely.