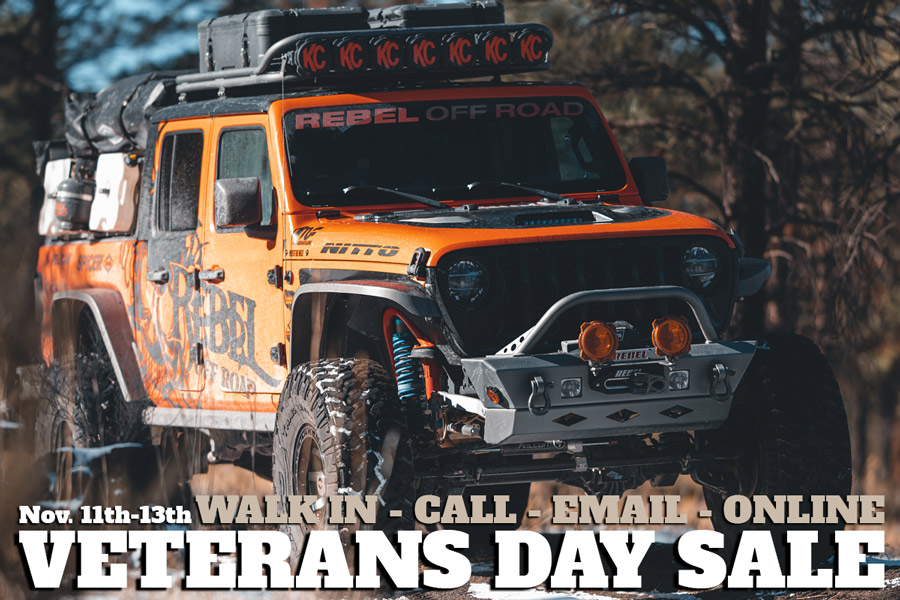 This Veterans Day we want to honor you for your courage, dedication, and hard work. And also, a thank you to the military families for their support, resilience and sacrifice.
We want to offer all Veterans a discount on their orders starting today until this Sunday at midnight. Simply walk in, call, email, or shop online and Rebel will provide the best discount we can for your build.
For the deepest deal, we suggest calling us at 866-900-8841 and speaking to our Build Specialists!
Thank you from the Rebel Family
Please click the LINK to obtain your Veterans Day Sale Code. This can be used via email, phone, walk in or online at checkout.
Recent Posts
Black Friday is just around the corner, and we know that everyone is looking for the best deals. Wel …

Rebel Off Road has been busy collecting used parts over the past year, and now our garage is full! W …

This Veterans Day we want to honor you for your courage, dedication, and hard work. And also, a tha …