Rebel Off Road Summit Series Front Bumper w/Hoop & Skid JL/JT
Posted by EVAN GAGE on 24th Apr 2020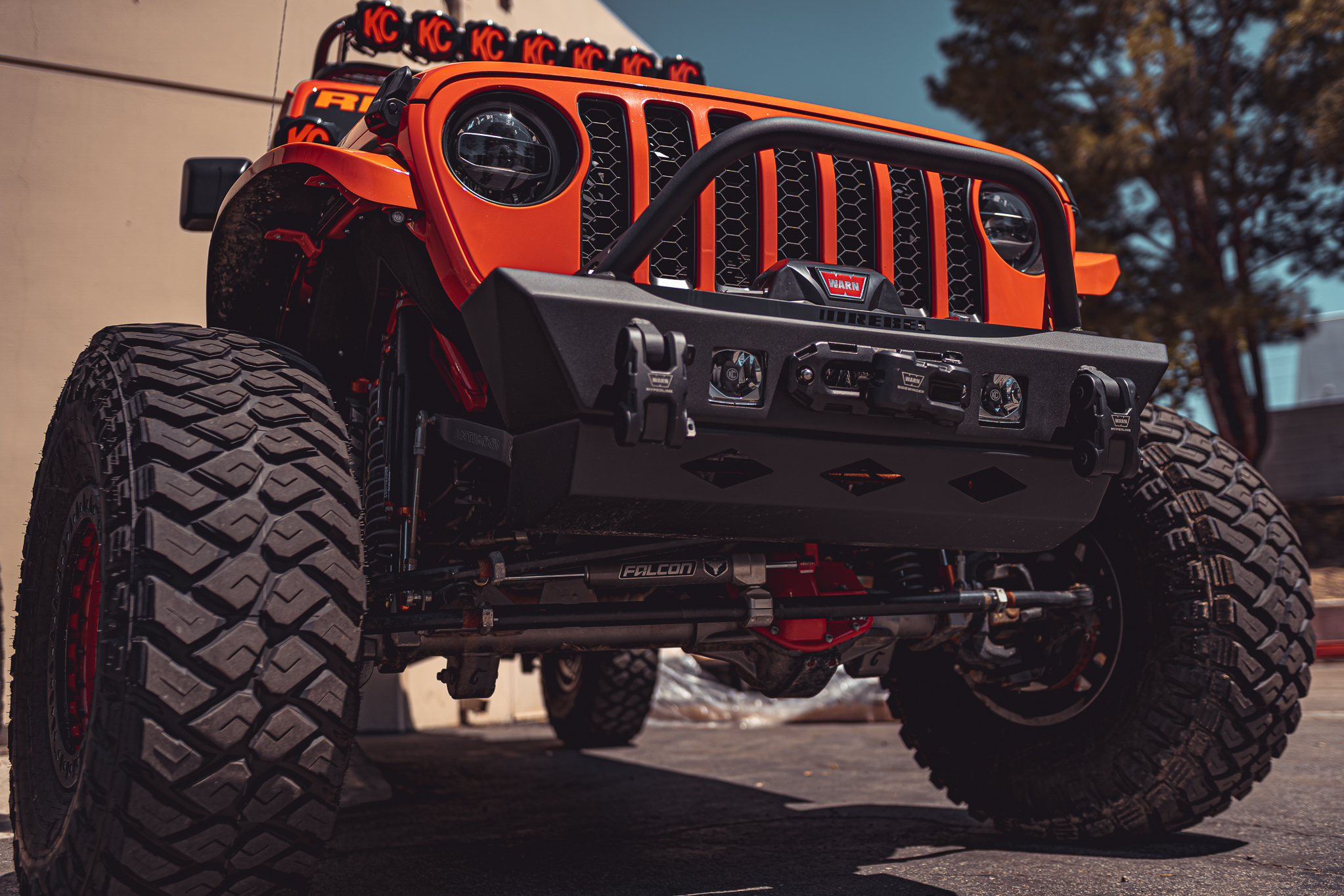 Rebel Off Road is proud to introduce our new Summit Series armor line for the Jeep Wrangler JL, and Gladiator. We worked with our technicians to build a bumper that wasn't a headache to install for the customer at home or your local 4x4 shop.

View Bumper Here: https://rebeloffroad.com/ROE-FBS-B01-HS
Our front bumper has a recessed winch mount to allow for increased airflow by not blocking the grille. It's capable of holding up to a Warn Zeon 12-S Platinum. Installation of the winch has been simplified allowing you to drop the winch in once the bumper has been installed for a painless process. Save time and money on the installation process. No more having to remove your bumper just to install a winch. Our powder coated bumpers are sandblasted, pre-treated with 4 stage iron phosphate wash with deionized water rinse. They receive a basecoat of zinc rich primer and then are shot with a top coat of black fine texture.
With 3.25" square fog light cut outs, you're capable of running all the popular lights from KC HiLiTES, Baja Designs and Rigid Industries (or any other manufacturers light that will meet that measurement).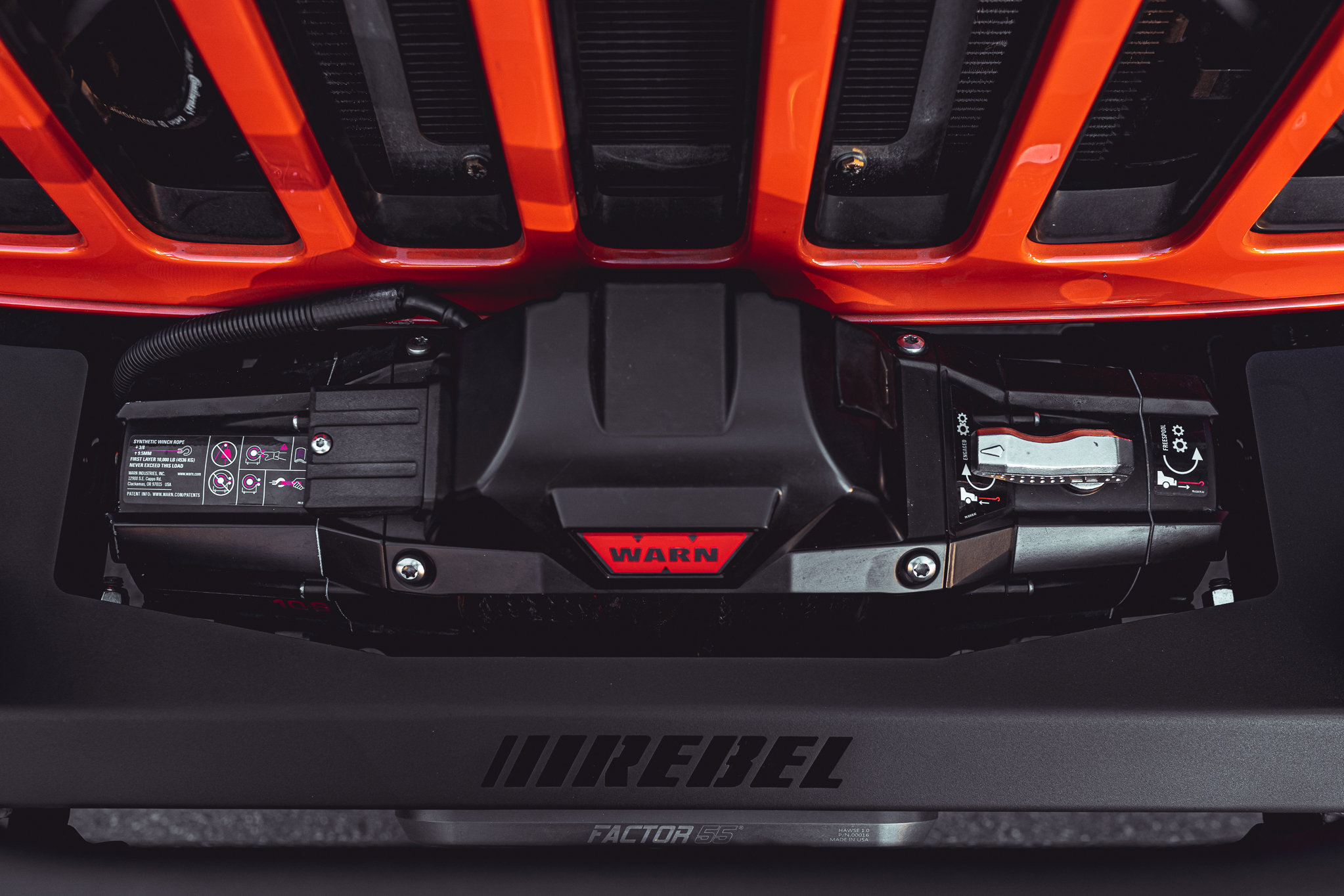 We're introducing our bumpers with a mid-height hoop as an optional accessory. The mid height hoop is made from 1.75 O.D. .125" wall D.O.M. tube ¼" with a steel mounting plate and recessed stainless hardware. It has integrated gussets that add strength allowing protection to the grill, winch, and your radiator. A unique feature of our hoop is they can be removed and replaced with other height hoops or stinger allowing you to truly customize your bumper. And of course, it will be using 100% US sourced steel made here in the USA. All hardware included, fully welded and sanded finish, no cutting required and bolts on with heavy duty hardware. Rebel will be also launching a stealth style and larger stinger we jokingly call, "The Bonder" in the next few months.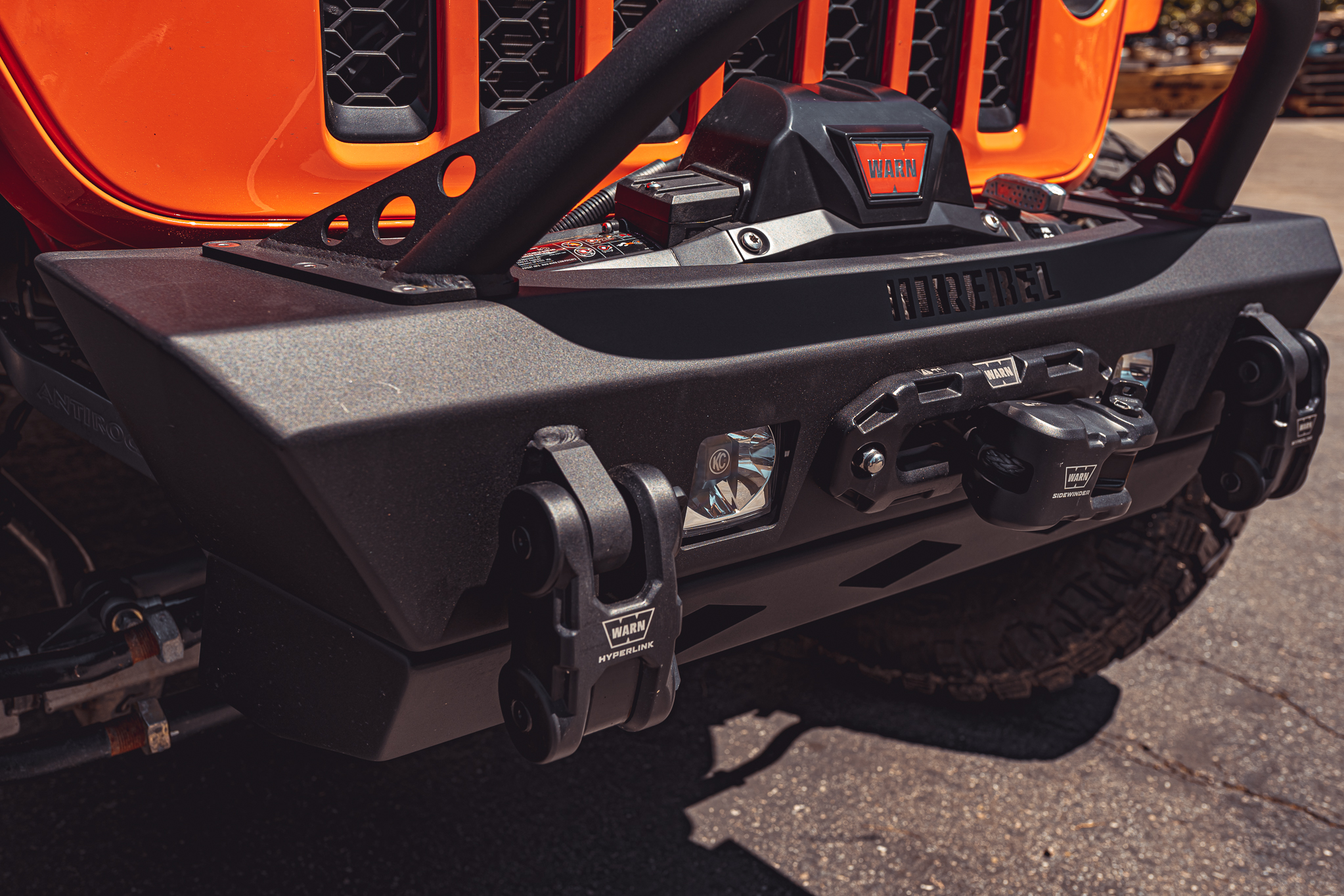 For those looking for some extra protection we're also making available an optional lower skid that attaches to the front bumper. Laser Cut and press brake formed from 3/16" thick US Steel Made in the USA. Featuring a compact skid plate design which allows 40"+ tire clearance while protecting the grille and factory Rubicon sway bar electronic disconnect. It works with factory Rubicon / non Rubicon's as well as most popular aftermarket sway bar systems. A 12 bolt mounting system for unsurpassed strength and fits tight up against the factory crash bar. It encompasses a sloped design for the best approach angle and can also be used even if you have removed the factory crash bar. All hardware included, fully welded and sanded finish, no cutting required and bolts on with heavy duty hardware.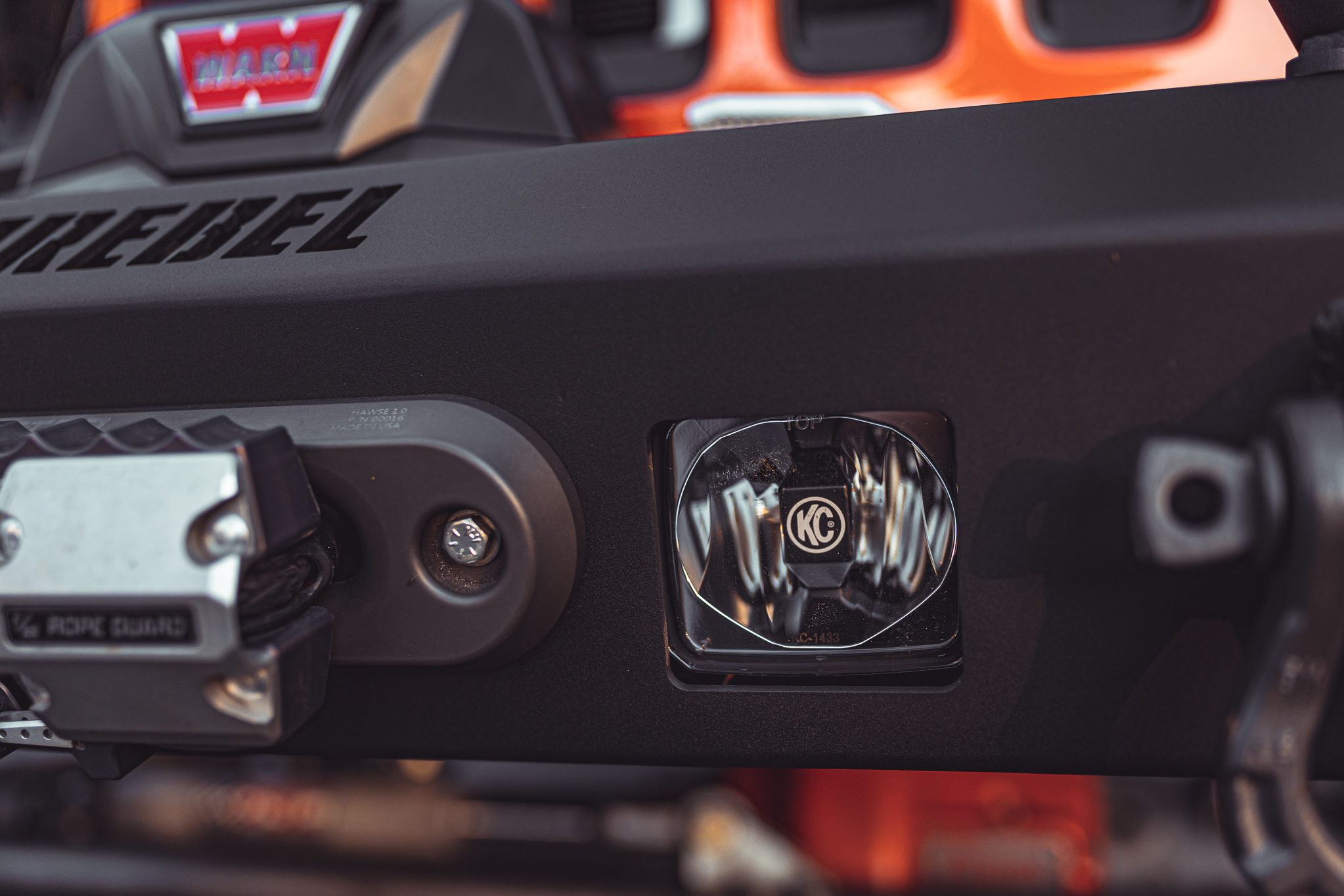 Front Bumper Spec List:
2018-Current Wrangler JL, 2 and 4 Door.
2020-Current Gladiator JT.
Recessed winch mount allows for better cooling, air flow, and a lower center of gravity.
Compact bumper design allows for 40" or greater tire clearance while protecting the grille.
Works with factory Rubicon / non Rubicon aftermarket sway bar systems.
14 bolt mounting system for unsurpassed strength. Fits tight up against the frame for the better approach angle.
Works with factory crash bar. You can remove factory crash bar for added clearance.
Purchase our bumpers raw for the ultimate customization or black textured powder coat.
Integrated Heavy Duty Winch tray designed with standard 10" x 41/2" mounting pattern. Will fit Warn Zeon and other popular winches (Including Warn 12000lb Zeon).
Hoop/stinger accessory and skid sold separately.
Extra heavy duty recovery shackle tabs 1-inch thick.
No cutting required. Bolts on with heavy duty hardware.
Hardware Included.
Fully welded and sanded finish.
Built from robotically welded .188 Mild Steel. Laser cut and press brake formed from 3/16" thick USA steel.
100% Made In The USA with USA steel.
Total Weight 110 lb