Ever dreamt of creating the ultimate off-road Jeep that could conquer any trail you point it at? One of our customers did just that. With the expertise of Rebel Off Road, we transformed a Jeep Wrangler 392 into a breathtaking marvel of off-road engineering. This build isn't just about one kit or one upgrade—it's a holistic approach that takes a standard Jeep and elevates it into a complete off-road powerhouse.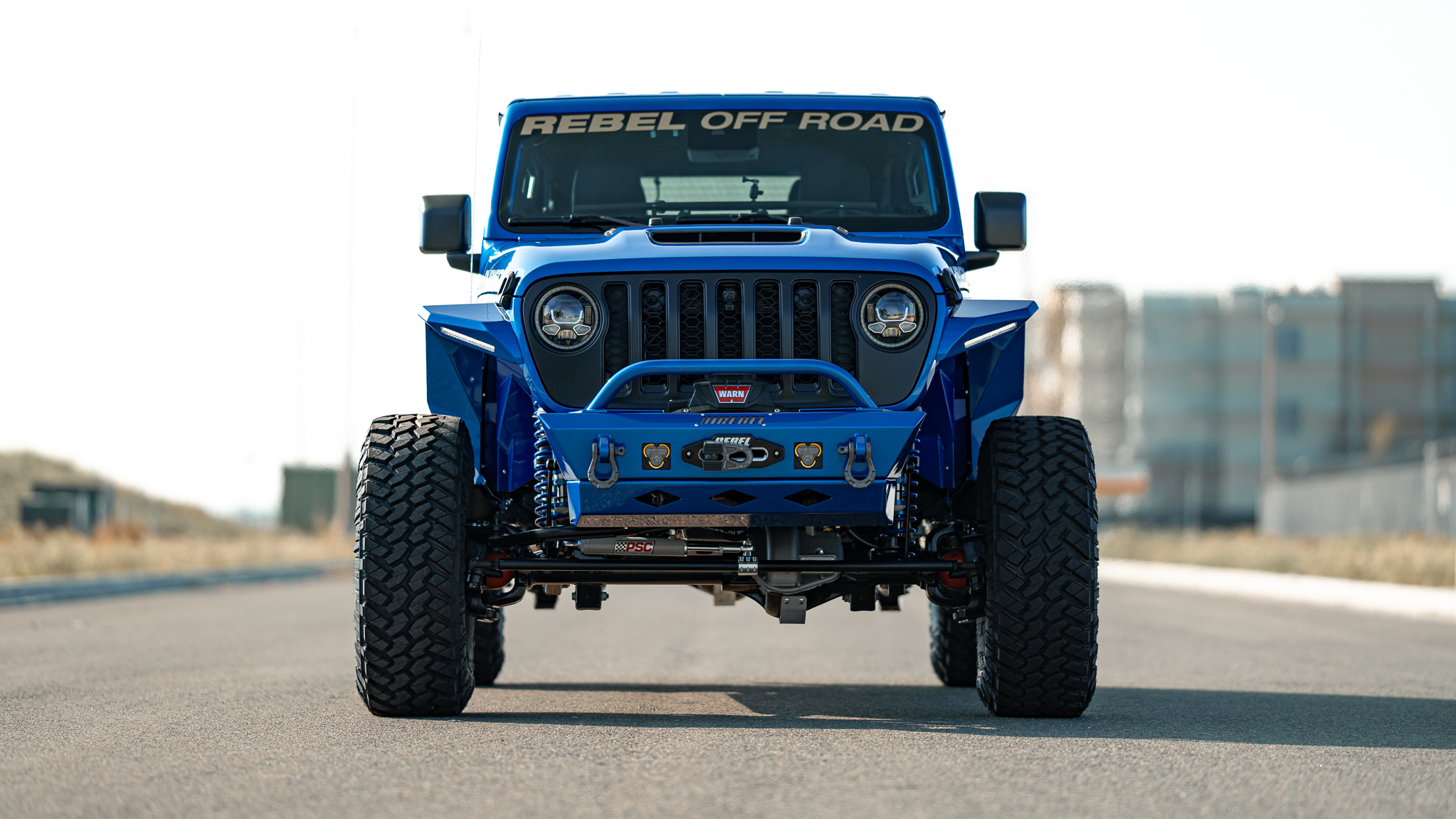 Why Settle for Stock When You Can Go Custom?
Sure, stock Jeeps are great, but when it comes to off-roading, wouldn't you want a vehicle designed to conquer any terrain? From King Coilovers to Hydro Blue paint-matched armor, our complete system gives you the performance, durability, and looks that make your Jeep truly yours.
King Coilovers: The Heart of the Upgrade
Imagine driving through rocky terrains or desert trails, feeling every bump and jostle. With our King Coilovers 2.5 12" stroke and proprietary valving and spring rates, your ride will be as smooth as silk. These coilovers are included for both the front and rear systems, offering a balanced, reliable lift.
Enhanced Safety and Durability: Front Hydraulic Bump Stop
When you're navigating challenging terrain, you want your vehicle to be as safe and resilient as possible. That's where our Front Hydraulic Bump Stop Conversion System comes in, featuring Front Upper RECON Bump Stop Brackets and King 2.0 Bump Stops (RECON Edition).
Rebel Off Road Exclusive: TeraFlex Alpine Long Arm Upgrade
The TeraFlex Alpine Long Arm Upgrade is designed exclusively for the RECON Coilover Conversion. This 8-arm upgrade is an absolute game-changer. The kit includes everything from a drag link flip kit to front and rear track bars and even weld-on long arm brackets.
Skid Plates and Armor: Paint-Matched in Hydro Blue
Your Jeep isn't just a vehicle; it's a statement. All armor components, fender flares, are paint-matched to your vehicle's Hydro Blue color, giving your Jeep a unified, eye-catching look.
A Wheel and Tire Setup That's Ready for Anything
Our Method 106 Beadlock 17" wheels and Nitto Trail Grappler 37x12.50x17 tires are designed for extreme off-road conditions. Paired with the Currie Platinum Dana 70 Axle Set with 4:88 gears and E Lockers, you get a setup that's as durable as it is functional.
Additional Features to Light Up Your Adventure
From KC Hilites Flex 3 Pair lights to the Infinite Off Road RGB+W Rock Light Kit and Ares Headlights, you can light up the night and make your journey safer and more thrilling.
Wrap it Up with the Summit Series Bumpers and Accessories
Don't forget about the Summit Series Front and Rear Bumpers, each tailored for the JL and offering winch and brush protection. And for those who insist on details, our kit includes a range of additional parts like the TeraFlex HD Tire Carrier with Adjustable Spare Tire Mount, Adams Driveshafts Front and Rear 1350, and much more!
Are You Ready to Transform Your Jeep JL?
Rebel Off Road's complete Jeep JL Coilover Conversion System is the ultimate blend of performance, safety, and aesthetics. The Hydro Blue paint-matched armor gives your Jeep the finishing touch it deserves. So why settle for average when you can have extraordinary? Gear up for your next off-road adventure and feel the difference today!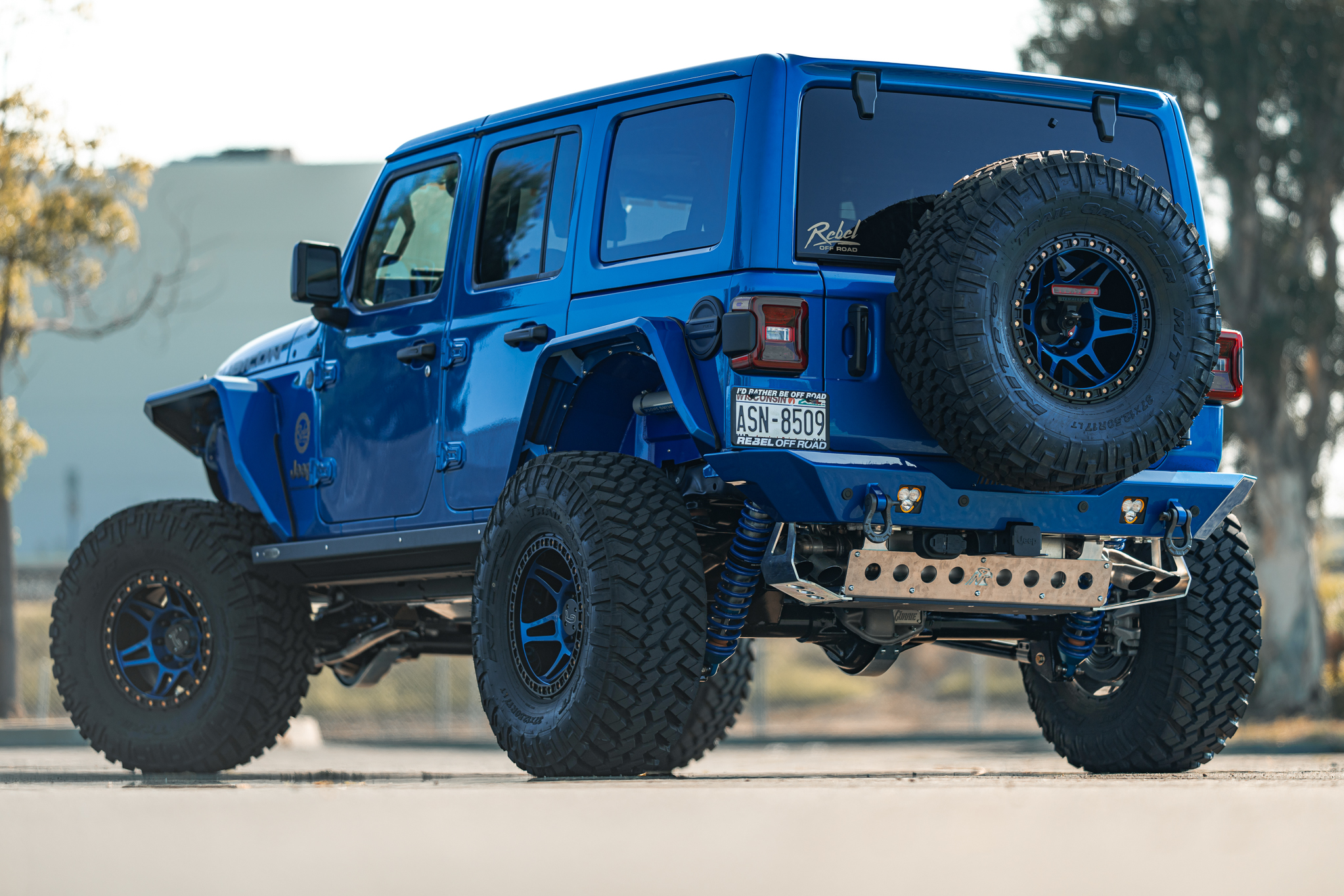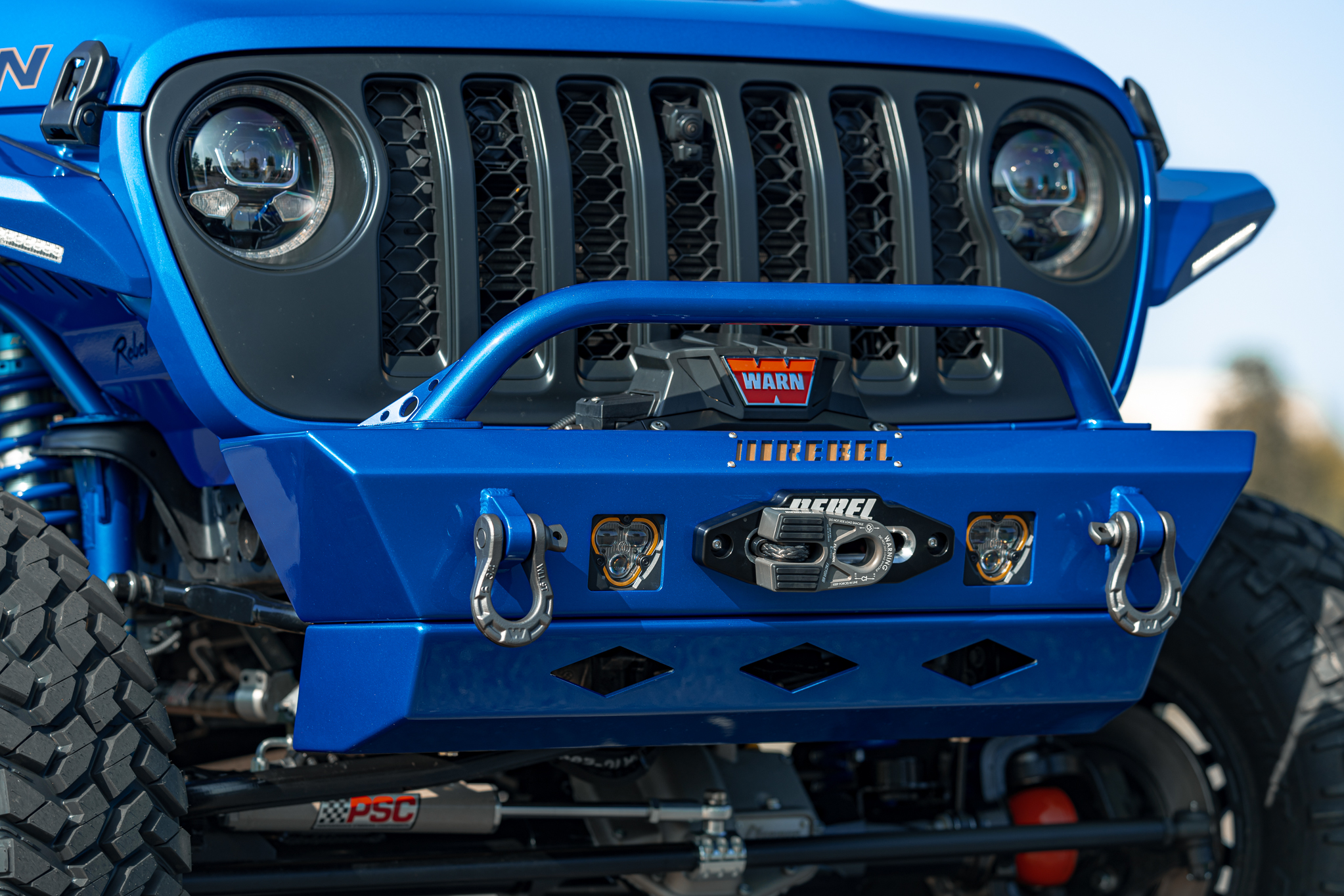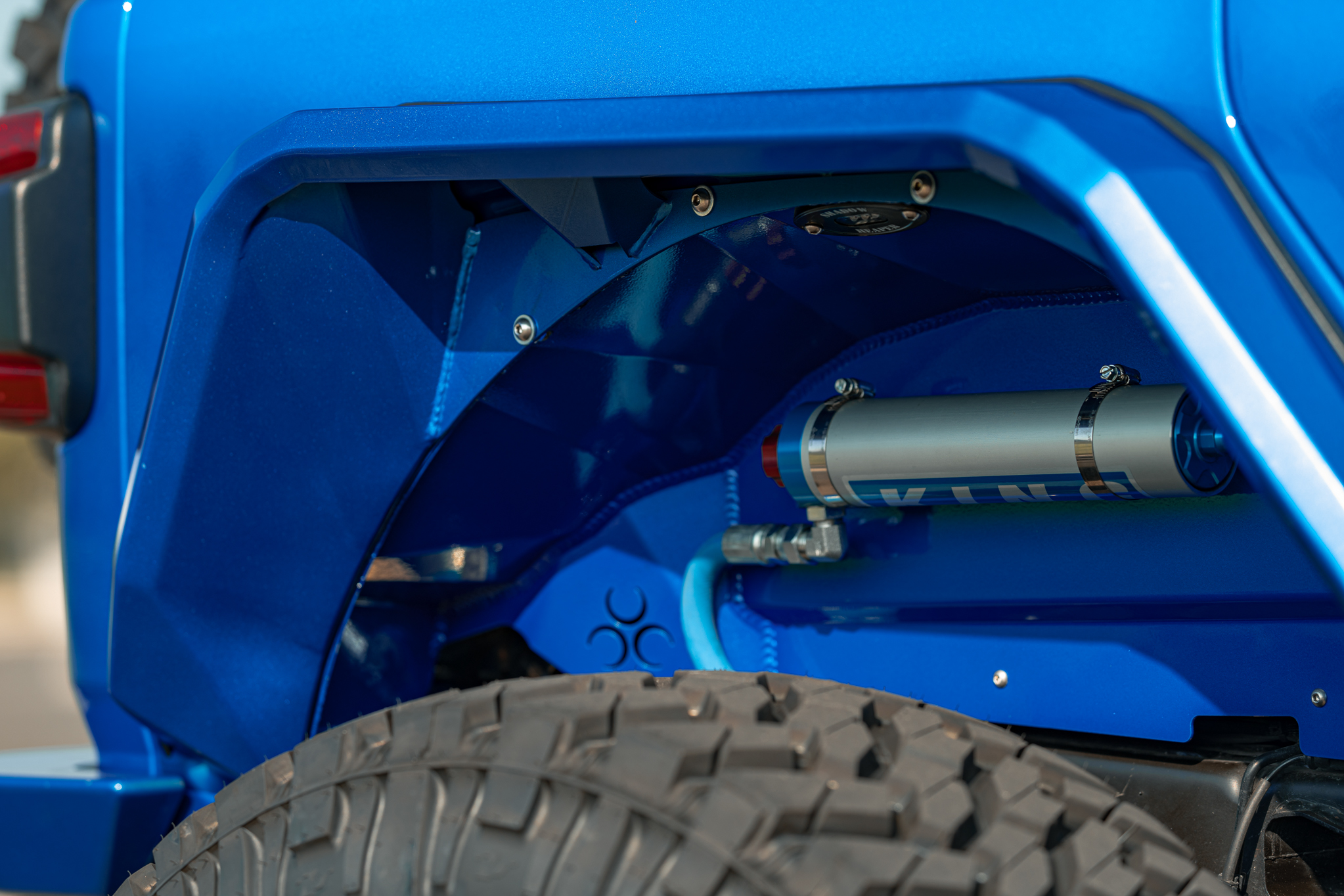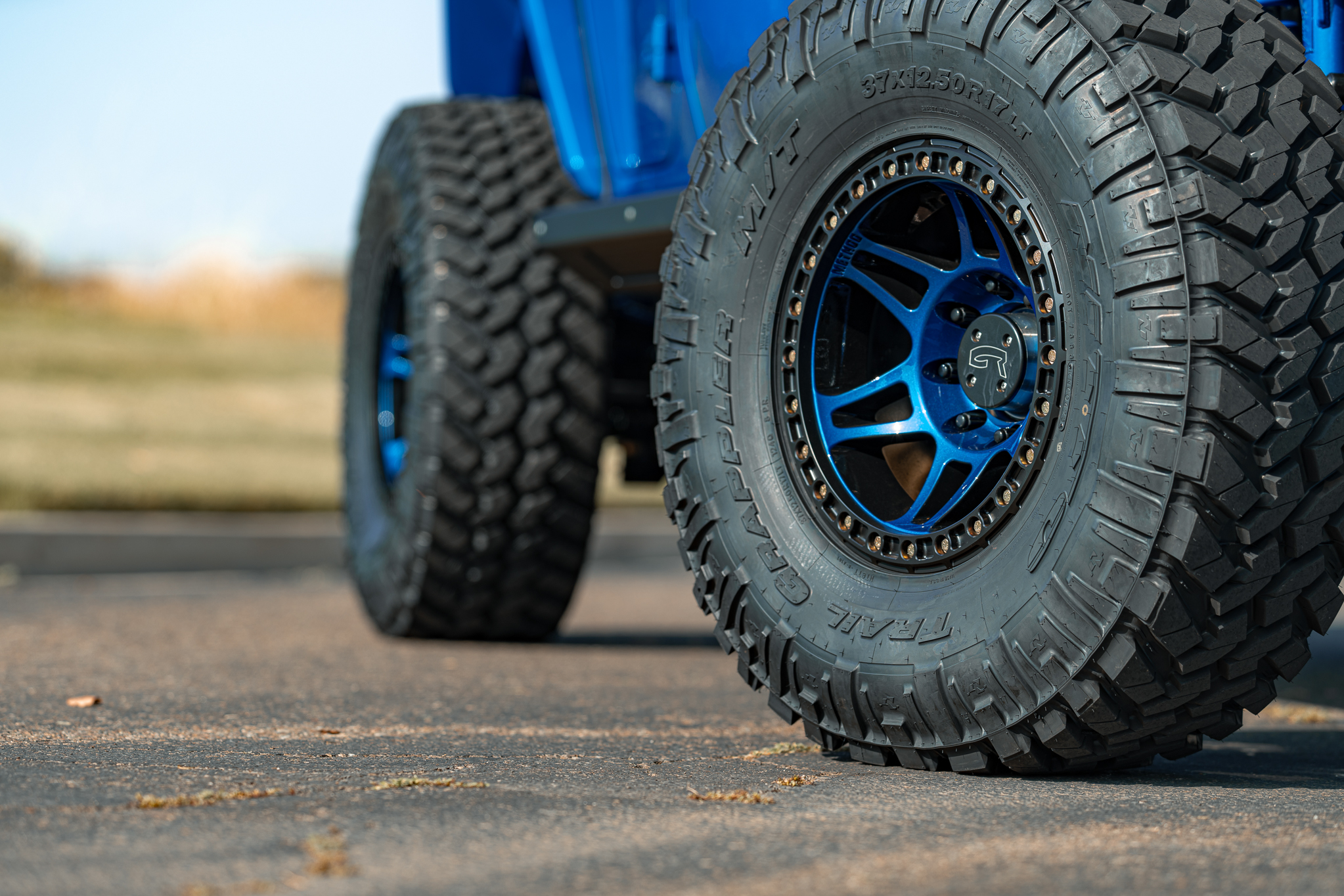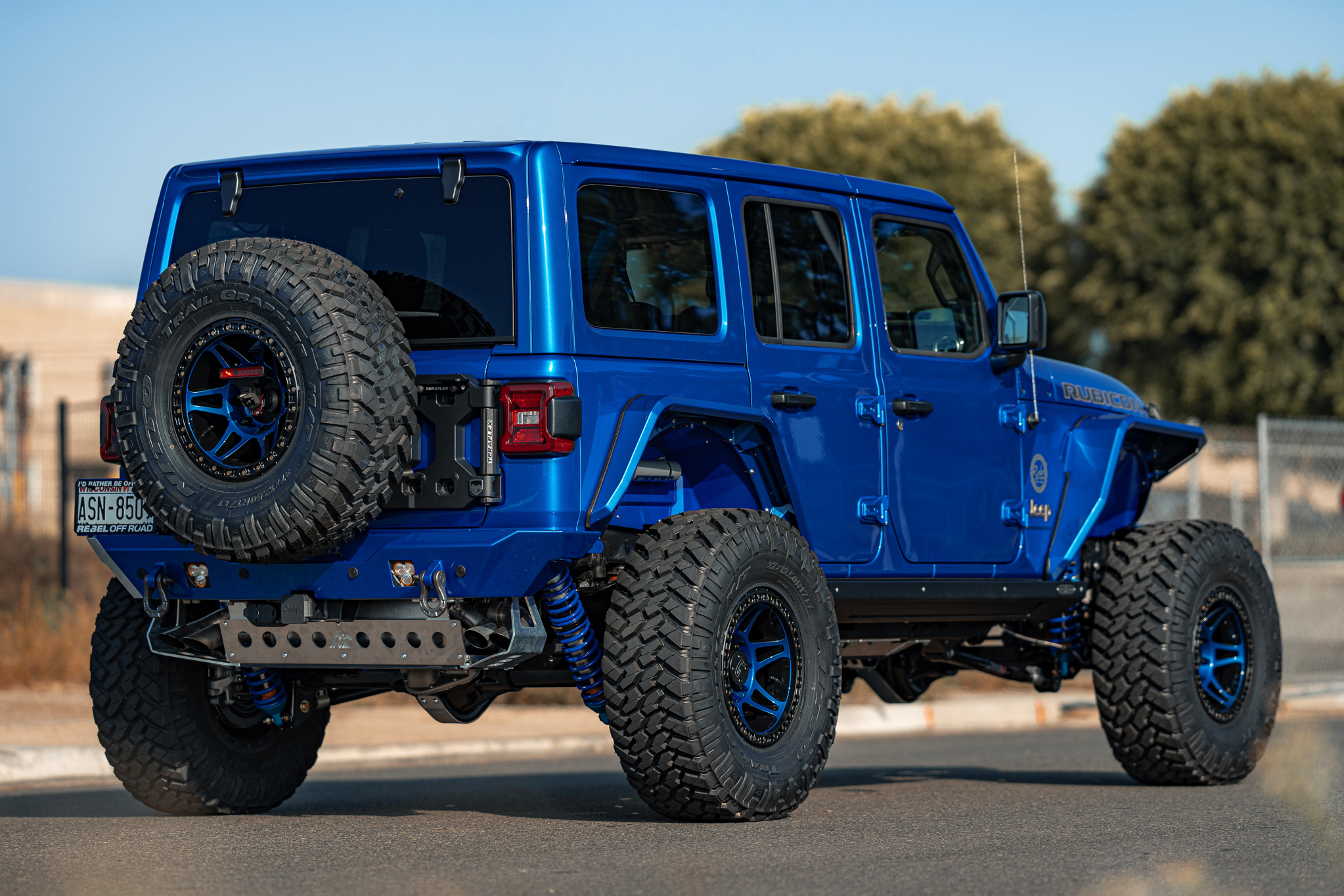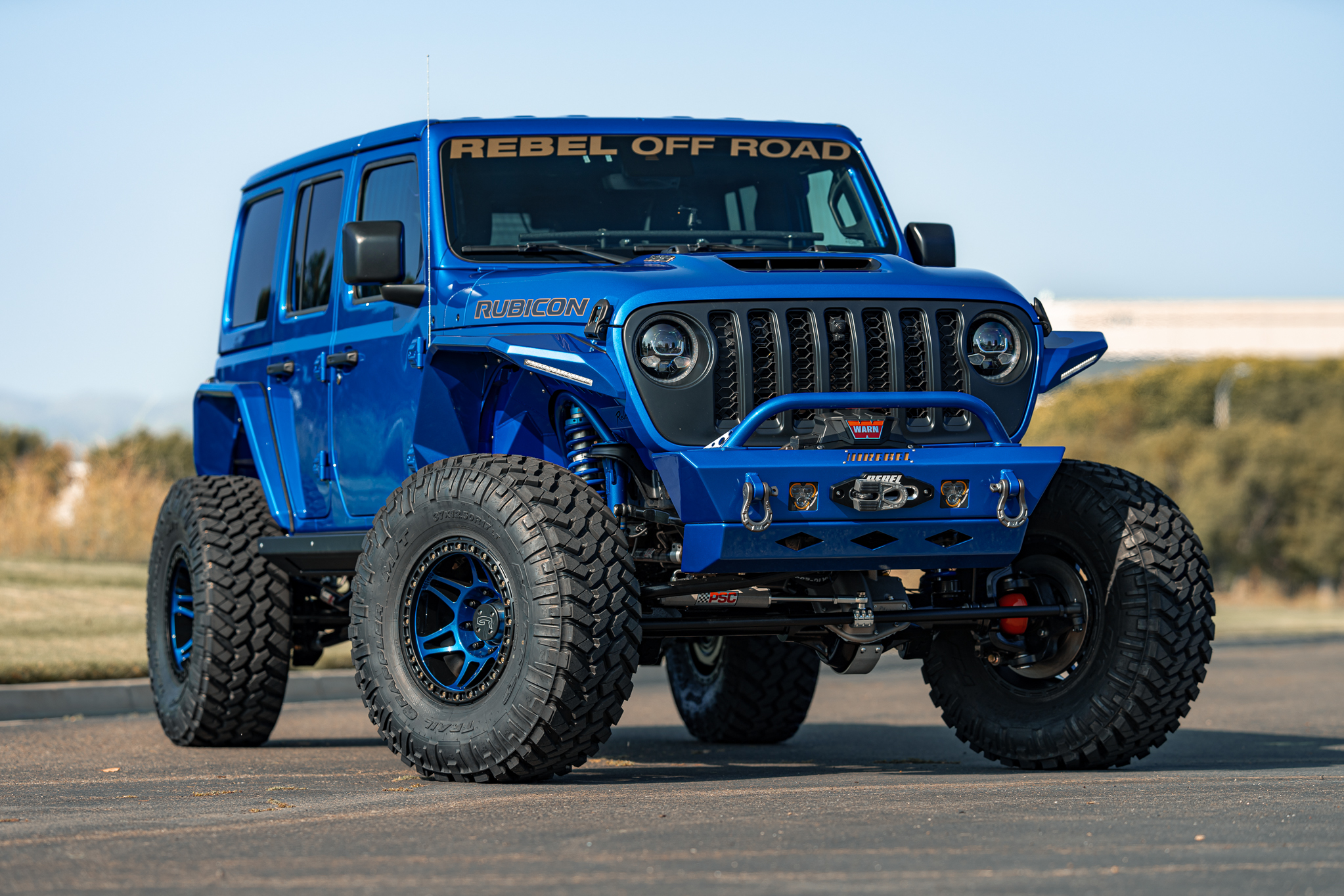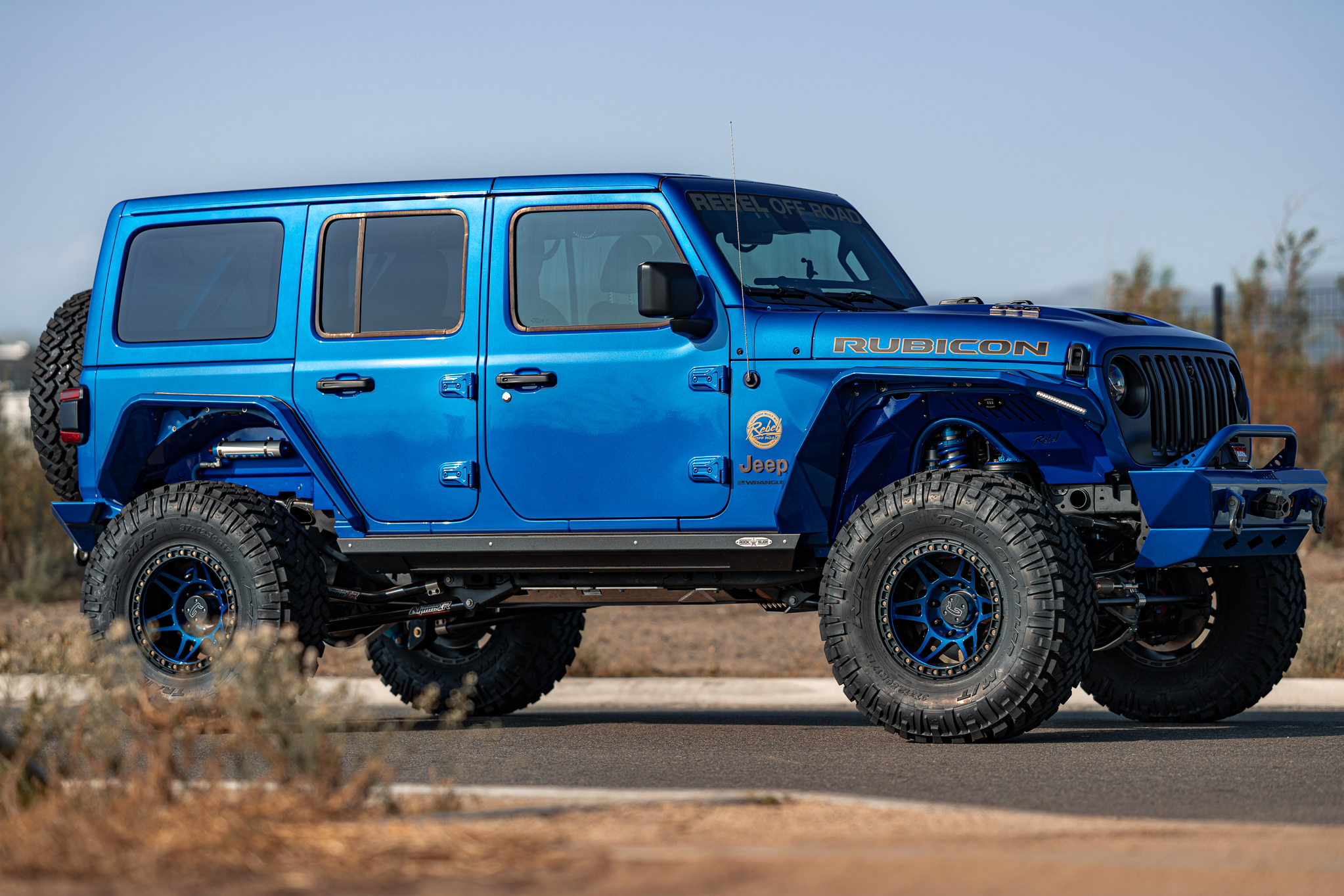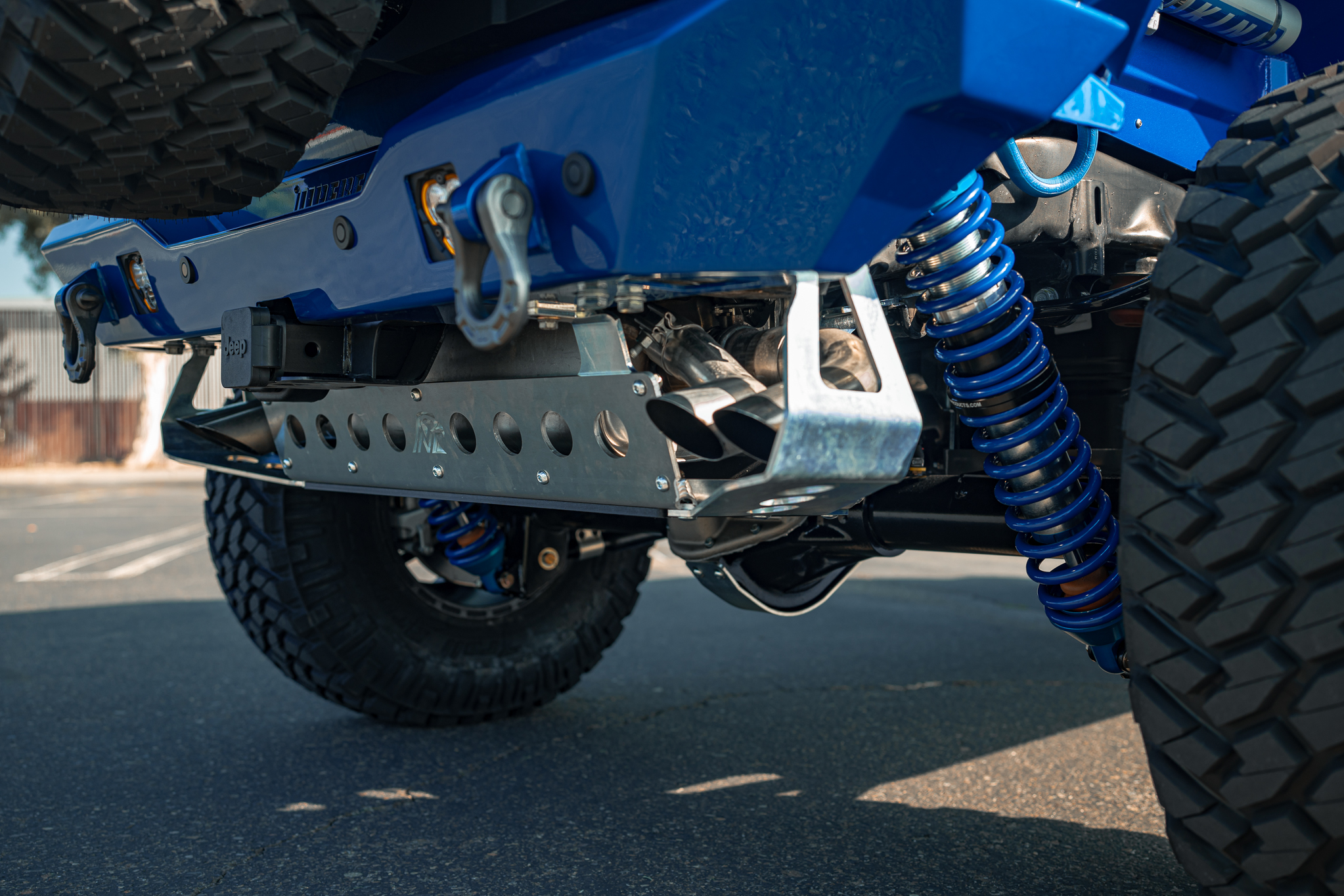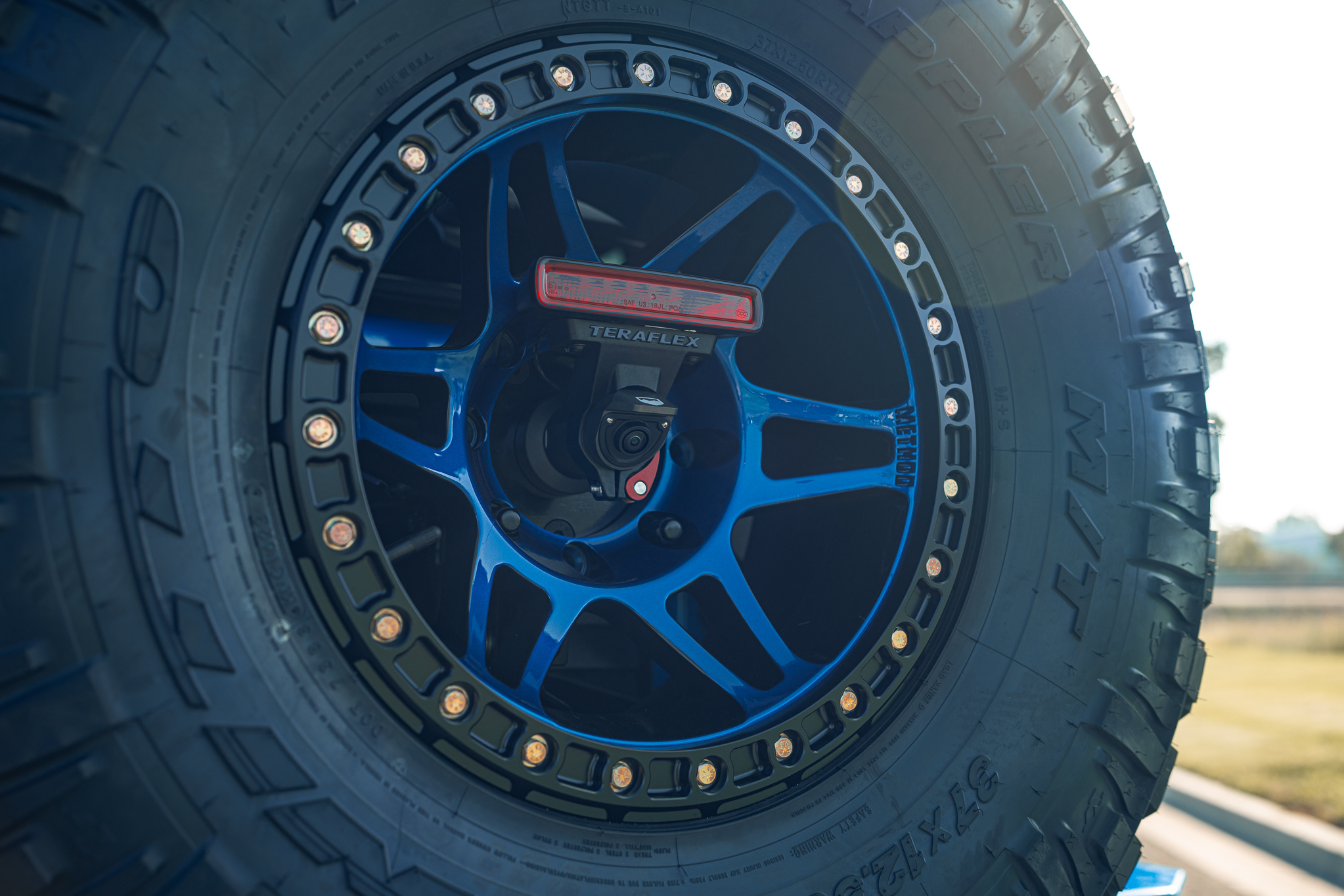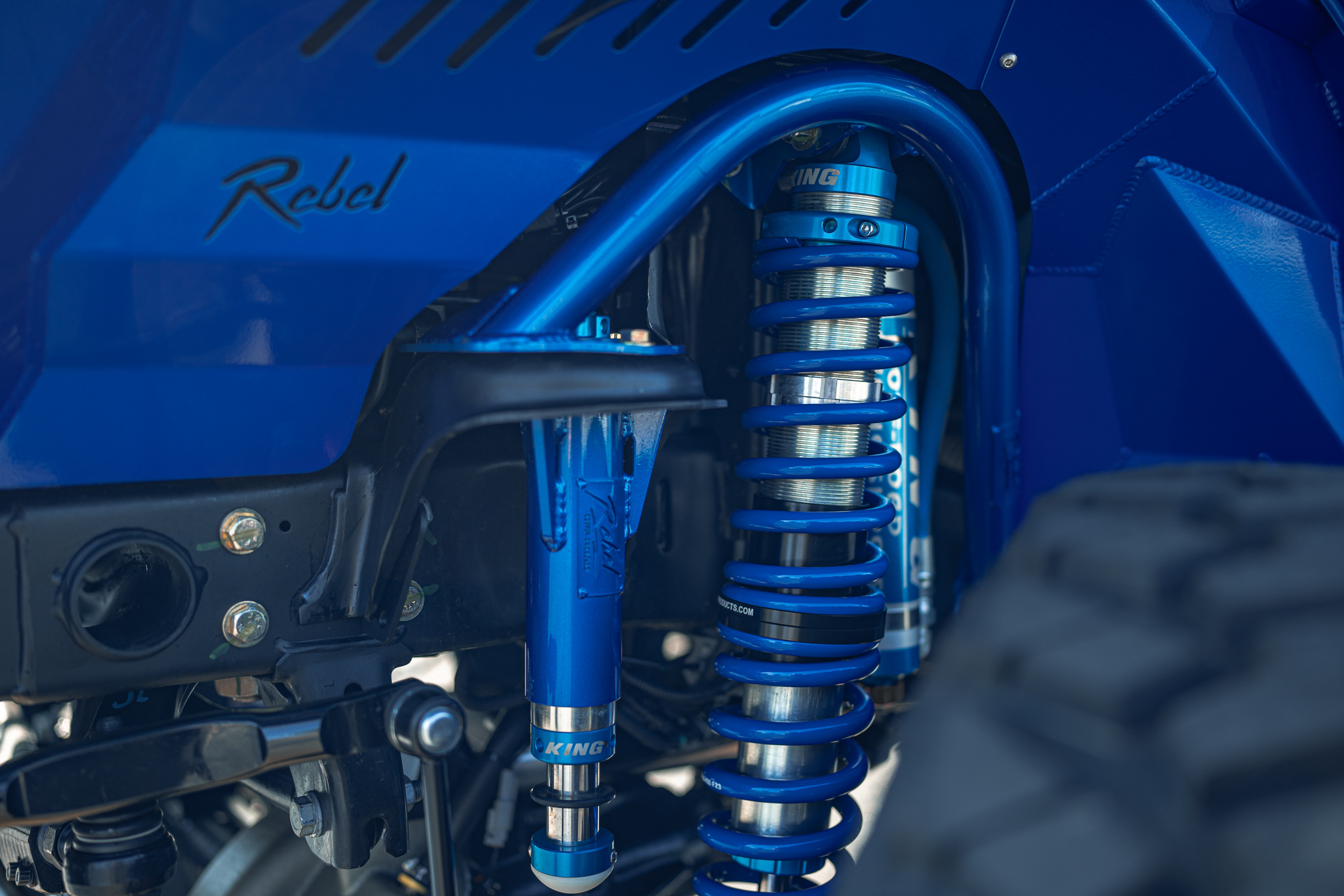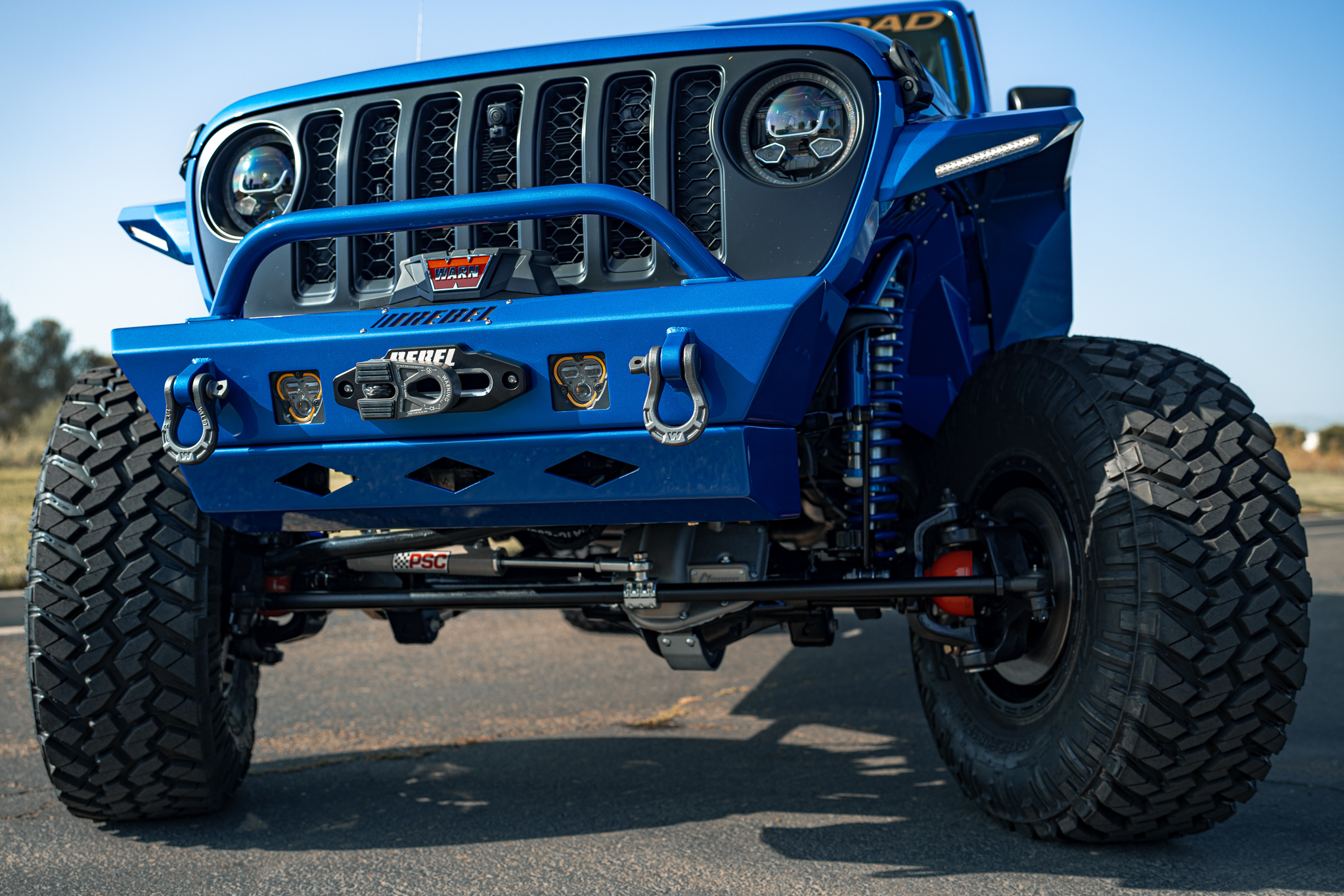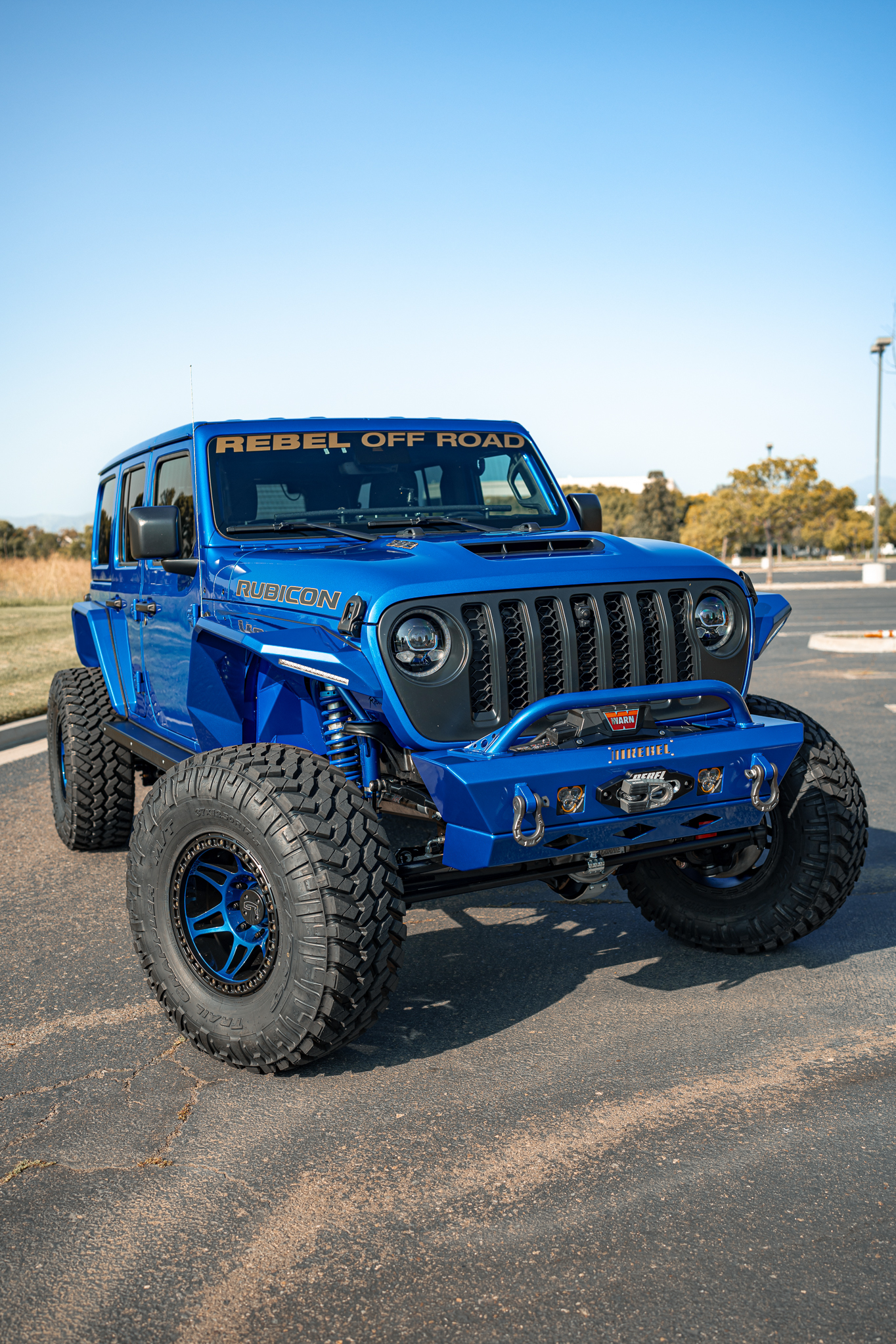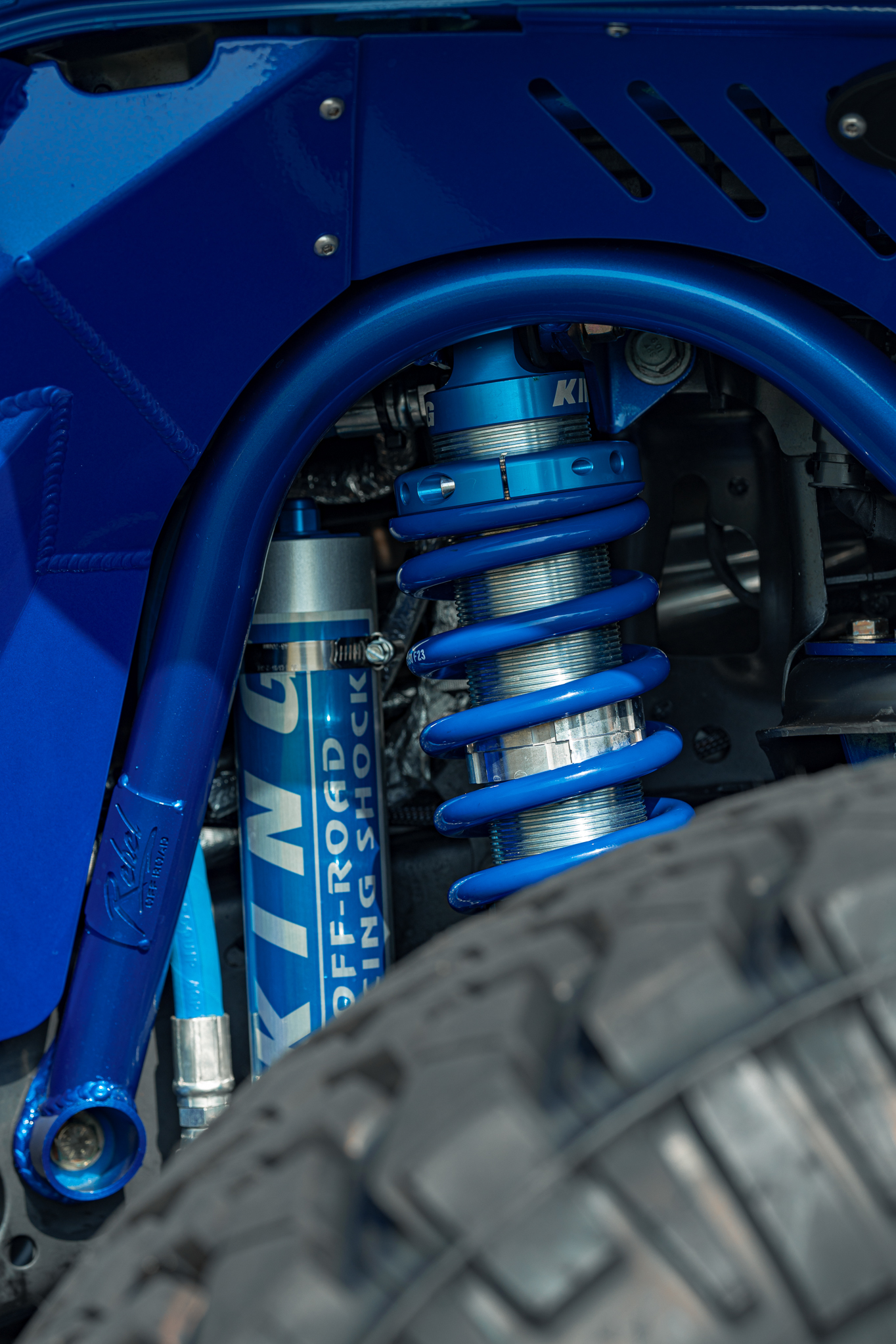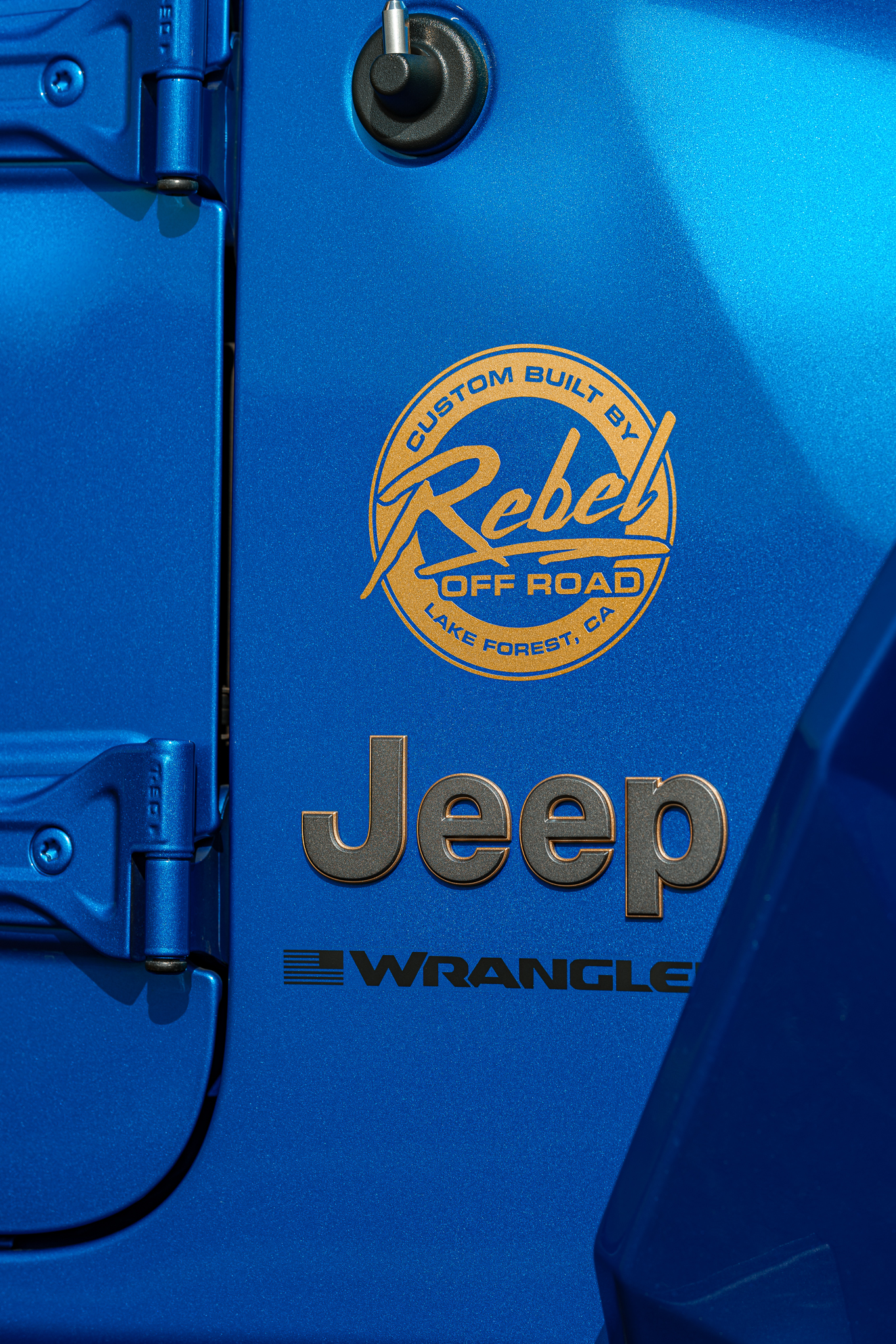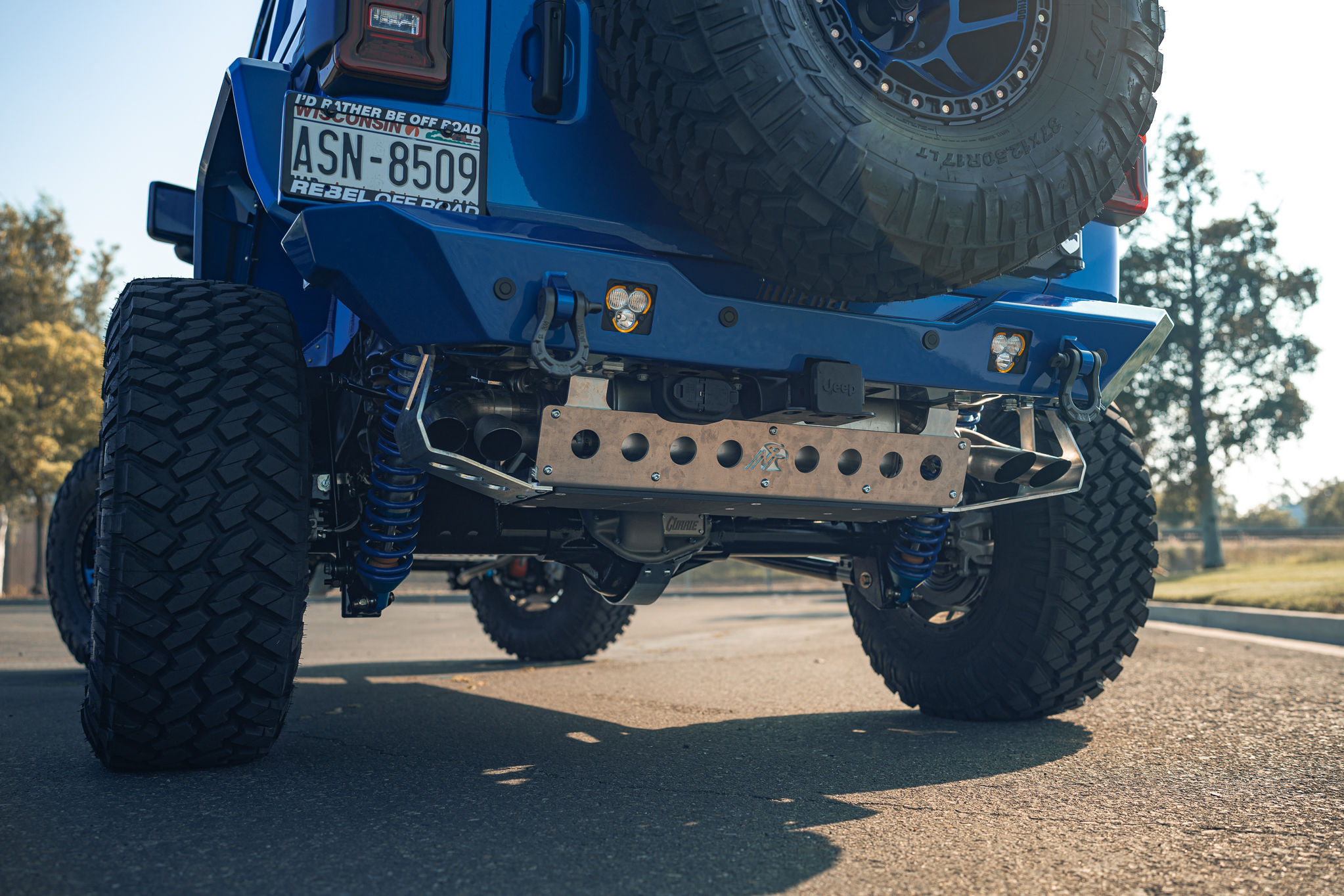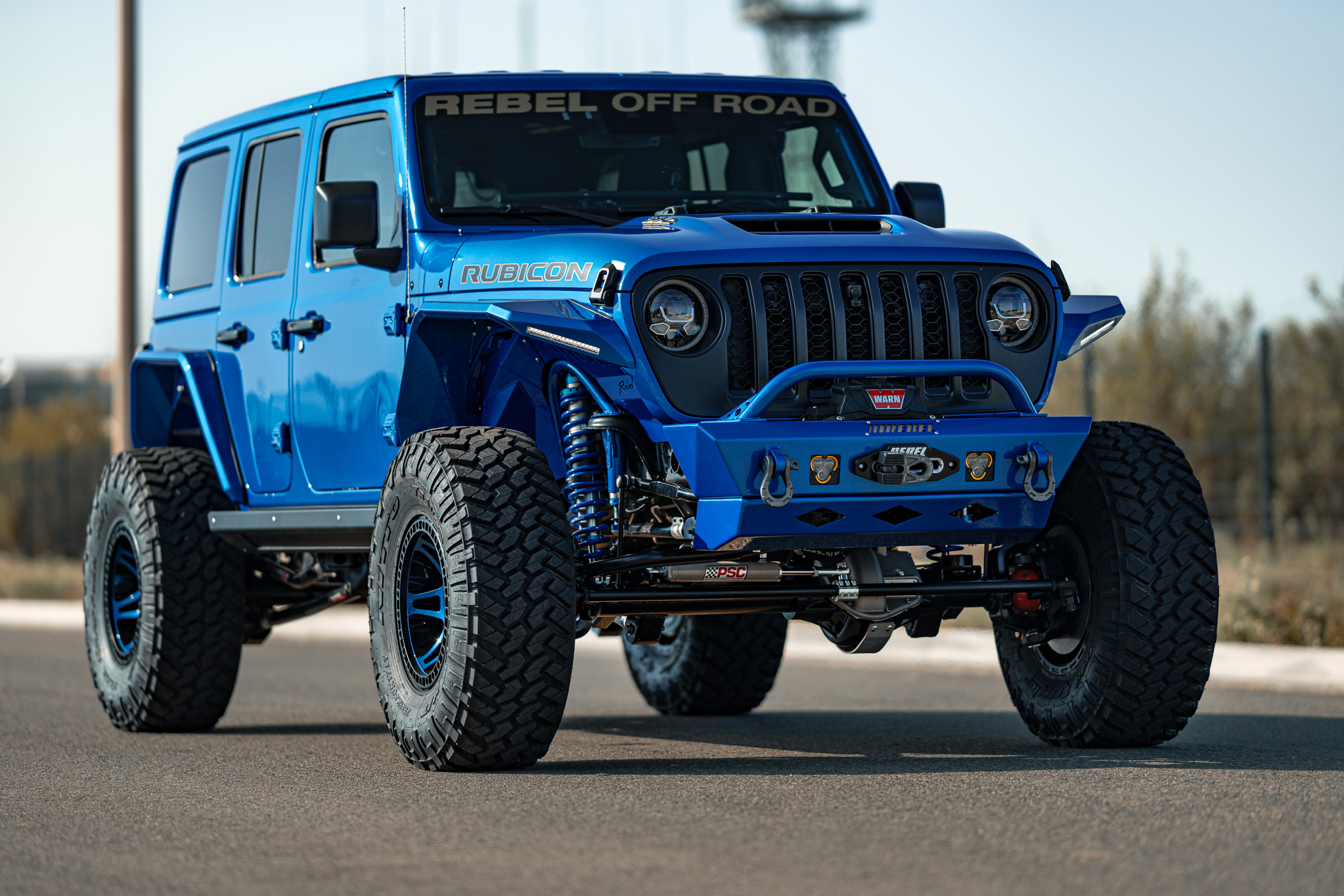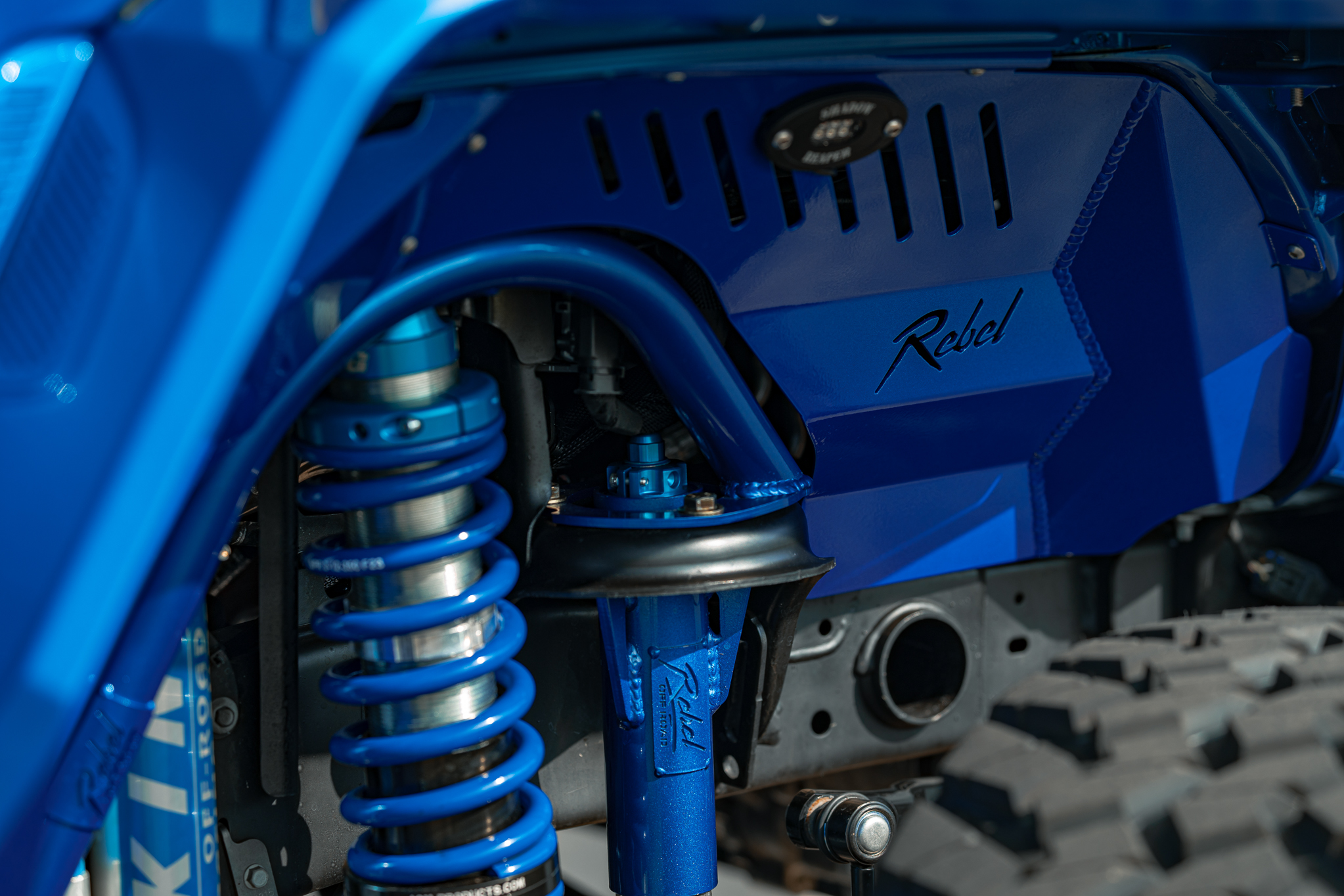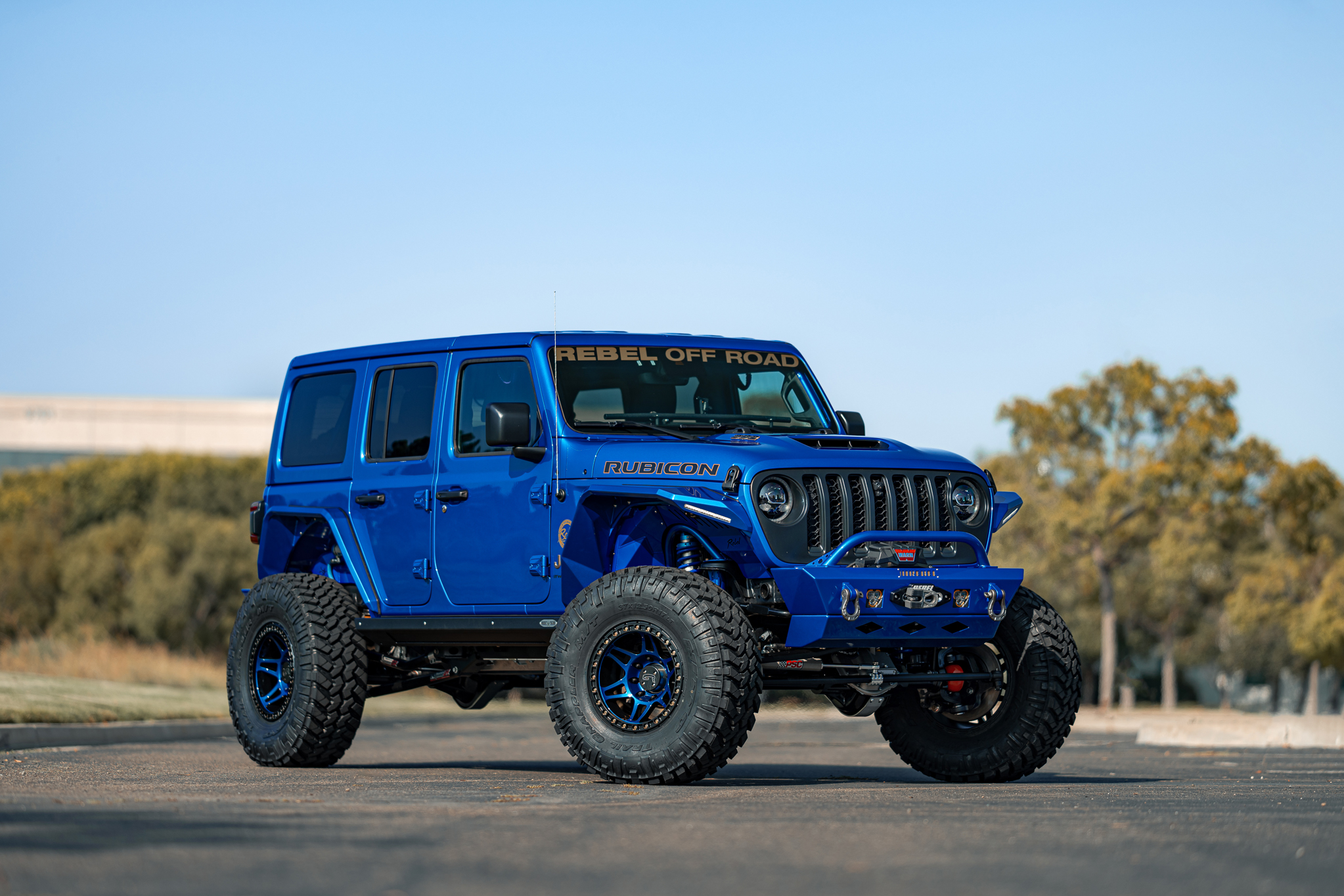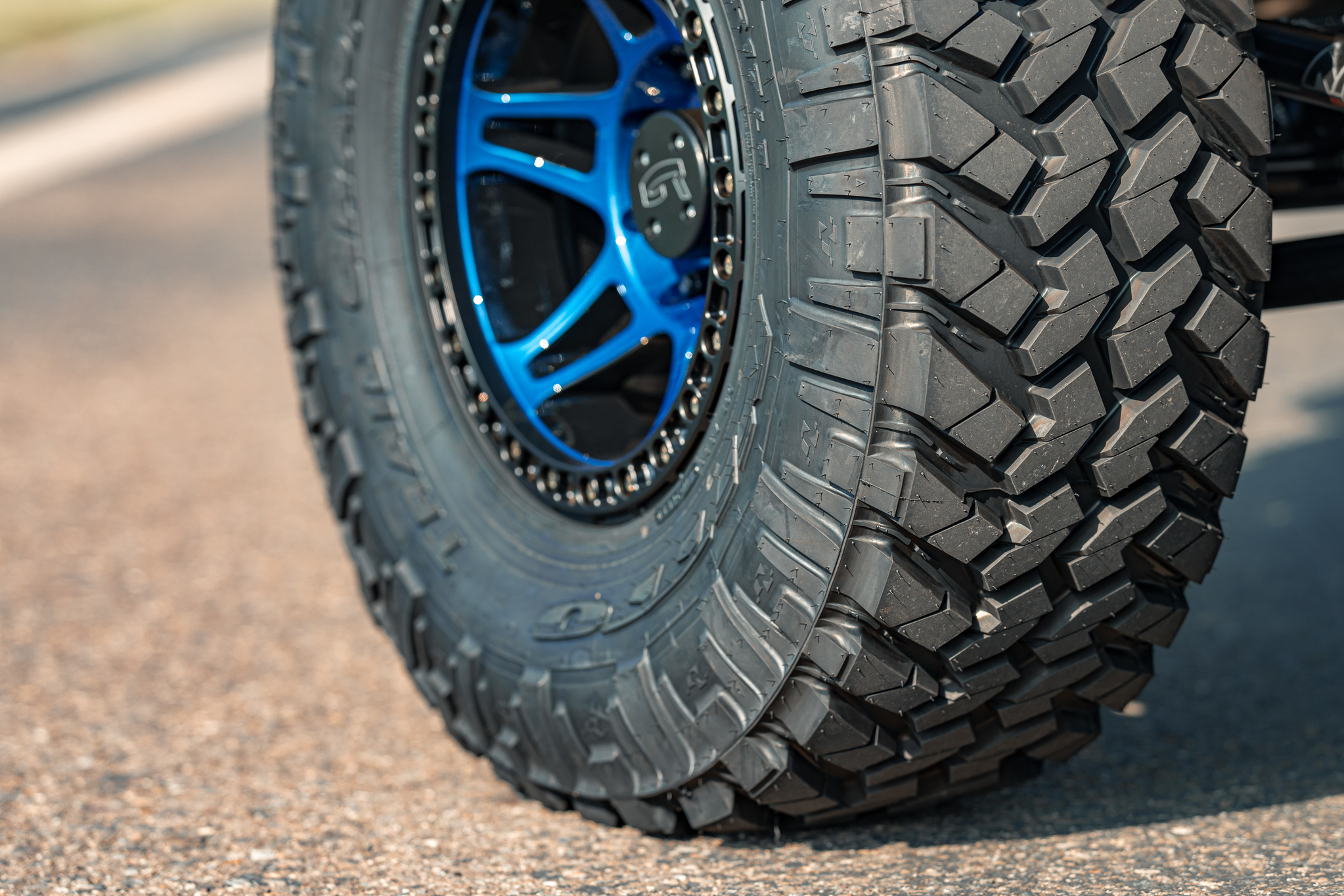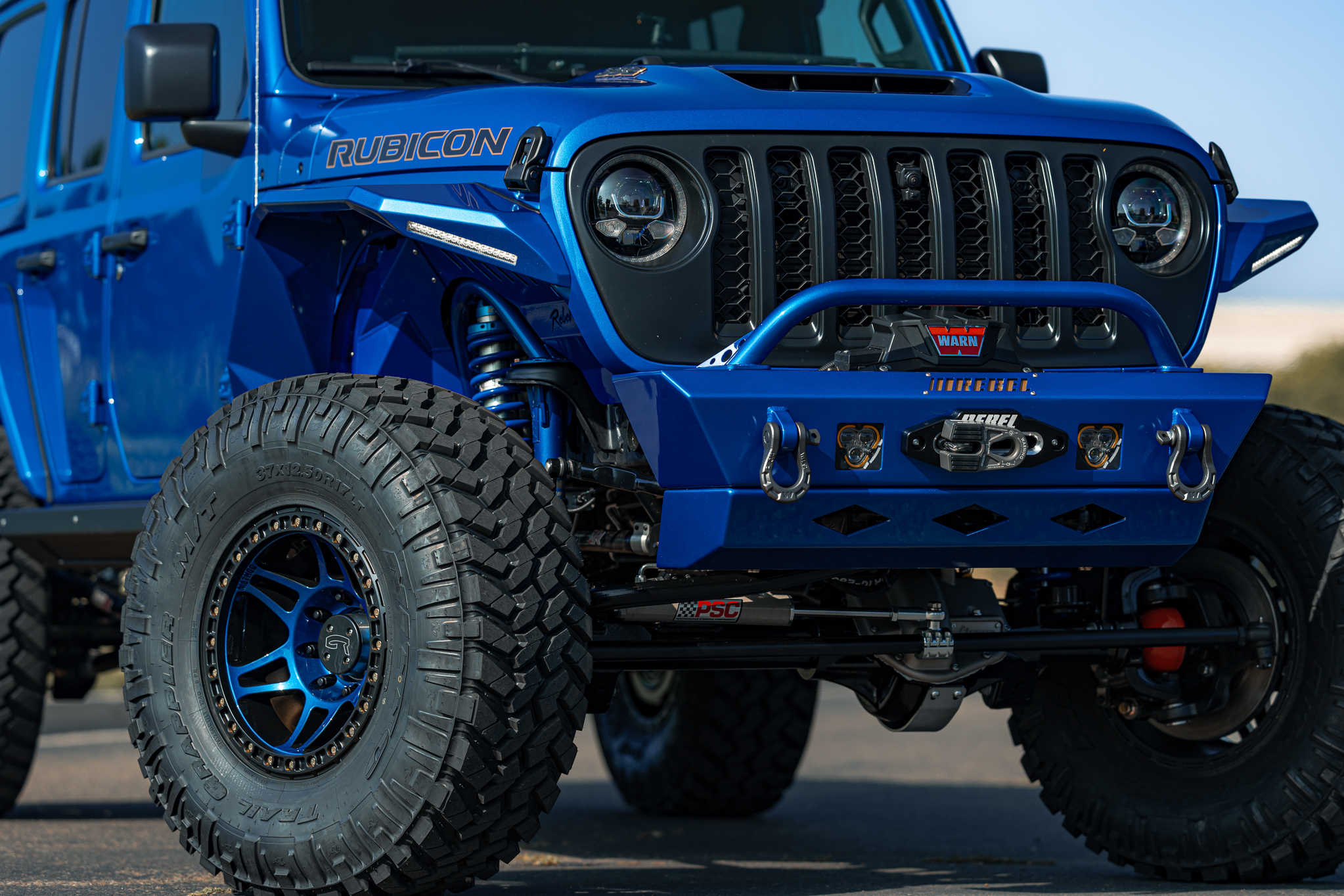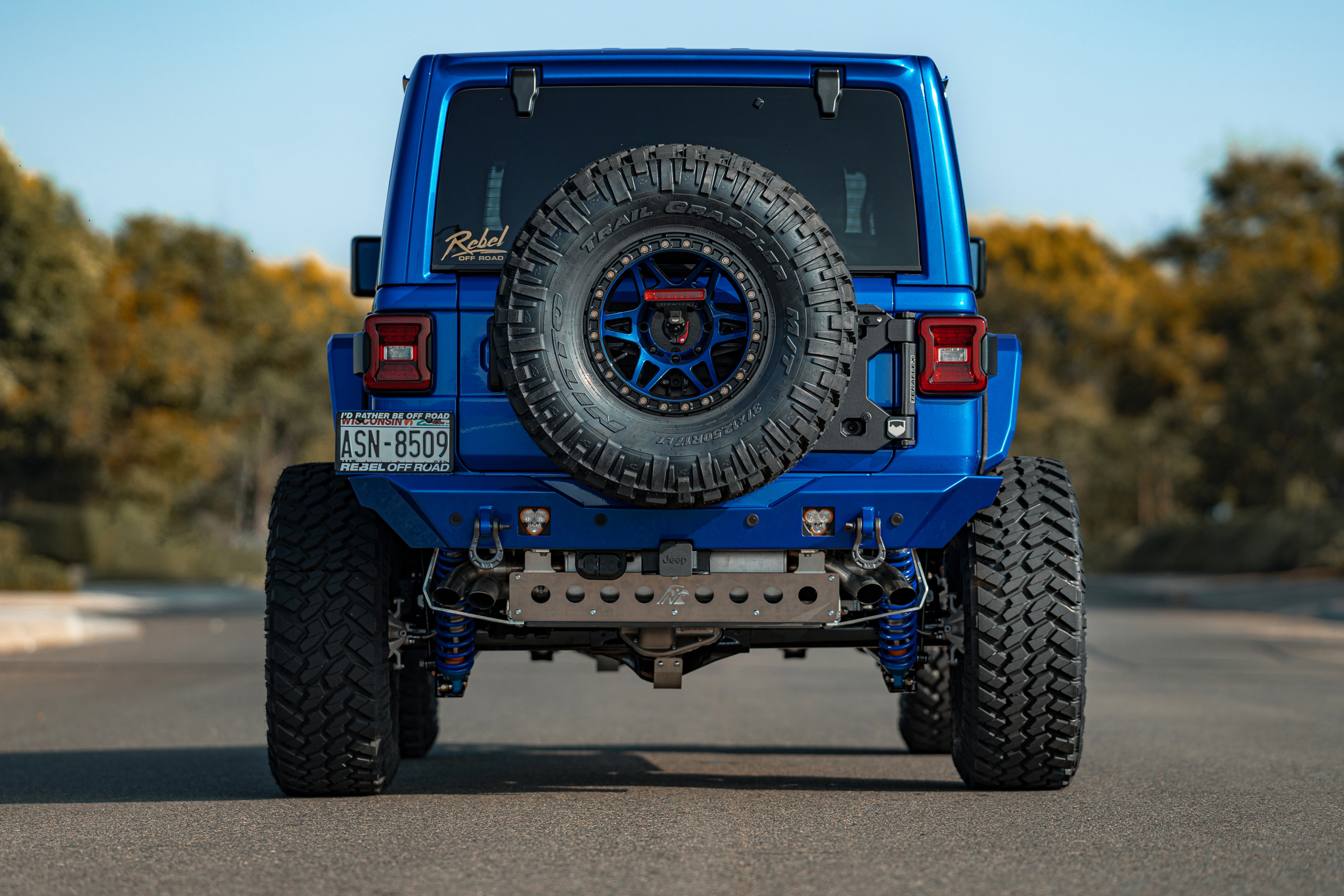 Recent Posts
Get ready to rev up your off-road experience with our Black Friday Sale, exclusively at Rebel Off …

Welcome to the Toyota Tacoma camp of Rebel Off Road! If you're a proud owner of the Toyota Tacoma …

Ever dreamt of creating the ultimate off-road Jeep that could conquer any trail you point it at? One …