Last Bag Standing by Rebel Off Road - Heavy Duty Cargo Gear Bag
SKU:

ROE-GEARBAG-BLK

UPC:

MPN:

Availability:

Usually Ships in 24 Hours

Weight:

1.00 LBS
Frequently bought together:
Description
Rugged, durable, and built to last from one off road adventure to the next!
Our "Last Bag Standing" is the culmination of 7 samples, redesigns, and alterations from our US manufacturer. That's right, US manufacturer.
These are 100% MADE IN THE USA.
Opens from the top for easier access to bulky items inside.
Instead of a "squish the sides together to get the zipper to work" style bags, our bag uses a heavy duty metal-only zipper structure that's one hand operation even when our bag is fully loaded. By using a double zipper system like ours, you aren't left with a broken zipper and no way to secure your tools, recovery gear, and hardware.
All metal heavy duty fasteners including handle attachments and zippers.
Plastic components absolutely would have been cheaper, but this isn't THAT bag. We went as far as to add metal links onto the handle strap! The zipper structure is 100% metal, and the unbreakable strap ends ensure you aren't let down when carrying a heavy load.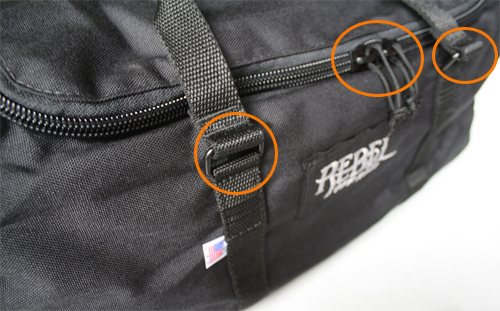 Padded inside for puncture resistance.
You've seen it, we've seen it. Your dad's favorite gear bag with a hole in the side. Wrench sticking out and nuts and bolts ready to jump. These are made from extremely heavy duty
1000D Cordura Nylon.
Yea, that's military grade.
Grab Handle sewn into strap.
Once you add tools, d-rings, and other off road goodies, bags can get hefty. Nothing is worse than those cheap straps digging into your fingers. Our solution? Add a Rebel Off Road grab handle!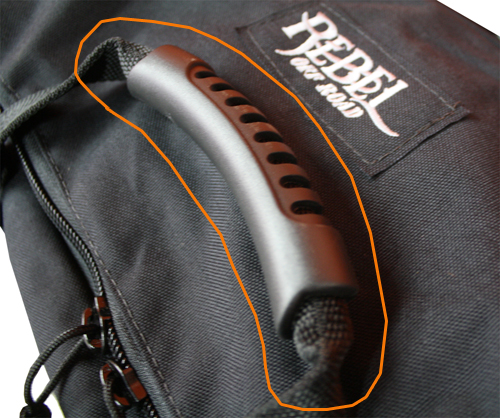 From design, production, and distribution, these are
100% Made in the USA.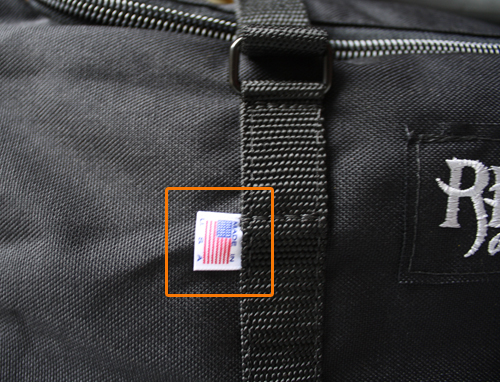 Have a MOLLE seat cover or MOLLE system in your rig and want to secure our bag to it? Go for it! We've added MOLLE to each side of our bag for safety, security, and durability.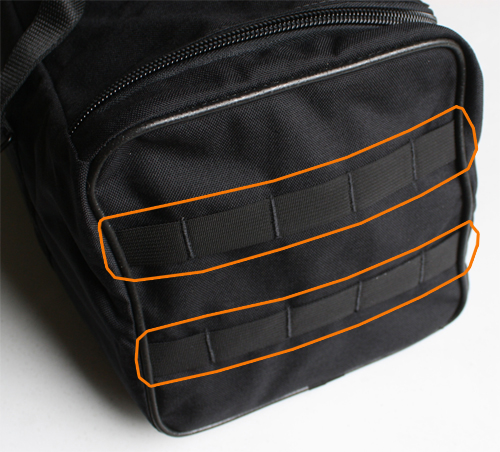 17" long x 11" wide x 9" tall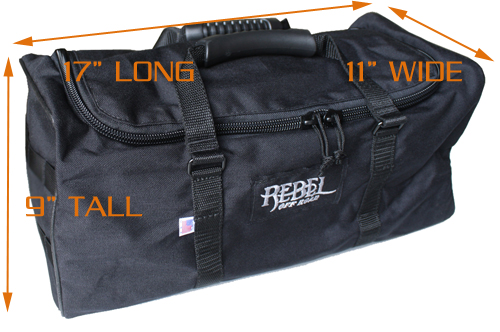 View All
Close